Program Description
Earn your American DBA in Paris in our unique hybrid format
Learn from top business leaders studying at Brentwood University
Accredited American & European degrees
Outstanding international faculty
A new modern campus in a beautiful Paris
Company presentations and job opportunities
Extra Language customized courses available in different languages
Multicultural environment
Student-centered American teaching style
Small class size
Alumni network with life-long benefits
Hi-tech facilities & smart classrooms
Our Flexible Course Delivery Formats
The Brentwood University DBA is one of the most practical DBA programs in any of Hybrid and Online formats. You will learn from professionals with a proven record of success in global industries, such as the fast-moving consumer goods and financial industries, and from successful entrepreneurs, who have turned a business idea into a profitable operation.
Hybrid
In this program,
All students will spend 2 to 16 months in Paris taking 1 to 8 DBA courses
The remaining DBA courses, as well as research and dissertation completion, can be taken online, from anywhere.
Online
In this program,
All students will spend the 8 DBA courses, as well as research and dissertation completion, fully online, from anywhere.
All Brentwood University students can switch anytime, during their study, from one format to another.
Optional facilities
Students can be granted an extra 2 months in France. During this time, students will have the option of participating in an unpaid internship program with one of our partner companies.
Students who want to enhance their English language or learn another language will also have the option to participate in a paid language course program at the Brentwood campus in Paris.
International students who are required to have a visa will have the option to receive an invitation letter for their visa application.
Tuition
Hybrid format tuition is US$22,500.
Online format tuition is US$16,800.
Additional Fees
Registration Fee: $290
Textbooks: $500 (approximately)
Please, note that the tuition and fees are subject to change at the discretion of Brentwood University. Textbooks and other study materials that are required for course completion are not provided within the tuition and students are required to purchase them separately.
Payment Options
Tuition and fees for each course must be paid prior to each course start date.
Students may choose to pay their tuition and fees for the program in lump-sum prior to the start of the program.
Acceptable forms of payments are electronic payments, checks, money orders, or any of the major credit cards.
DBA Program Description
The DBA program at Brentwood University is the highest academic degree which is designed for students who wish to pursue a professional career. The DBA is focused on both theory and applied research and will help the student to acquire leadership skills as an executive, consultant, or entrepreneur. At Brentwood University, we highlight international knowledge and experience. The program is designed for professionals with current employment positions or business owners.
Program Objectives
Students who successfully complete the Doctor of Business Administration degree program will acquire the following competencies:
Conduct research with the aim of applying the findings to the real world of Business in all industries and countries;
Visionary skills and projection in the future in a changing economic and business environment;
Making decisions in the real business world and more specifically, in the new international global Business World;
Conduct marketing research and answer to the new market in an everchanging environment;
Develop and maintain a high level of teamwork and improve the social and economic environment for human resources.
Duration
The DBA program takes 16 months to complete. Then the student will work on his/her dissertation. There are 48 units to complete (8 courses of 6 units each). Each course will take 2 months. Students can move on to the next course once the first course is completed. With 11 courses offered, students can choose which courses suit them best and fits best for their career. An academic advisor will help students to choose the best courses.
Degree Requirements
To be awarded the Doctor of Business Administration degree, all students must complete 60 core program credits. The core instruction is delivered in eight 6- credit hour courses, each lasting 8 weeks. In addition to 48 core credits, the student should complete the Grand Comprehensive Exam (GCE) and submit a final Dissertation for 12 Credit Hours.
Doctor of Business Administration Courses
The student is required to complete 8 out of 11 following courses for the completion of the Doctor of Business Administration program and the awarding of the DBA degree. Course selection will be done by Academic Affairs.
BU 151201 Research Methodology (6 Credits)
BU 151202 Managerial Accounting and Financial Management (6 Credits)
BU 151203 Entrepreneurship and Leadership (6 Credits)
BU 151204 Human resources Management (6 Credits)
BU 151205 Business Intelligence (6 Credits)
BU 151206 Essentials of Project Management (6 Credits)
BU 151207 Strategic Marketing (6 Credits)
BU 151208 Leadership in International Multicultural Organization (6 Credits)
BU 151101 Organization and Leadership (6 Credits)
BU 151102 Innovation and Technology Leadership (6 Credits)
BU 151106 Business Strategy (6 Credits)
Dissertation (12 Credits)
Required Learning Materials
In addition to on-campus courses in Paris campus, each course will have a designated textbook that students are responsible to obtain on their own. The Learning Management System (LMS) supports the use of additional learning materials, including multimedia lecture presentations, discussion forums, and e-Library reading materials collection. Course materials are at the discretion of individual faculty members but undergo review and approval by the Chief Academic Officer prior to being used in a live course.
Practical Training
Currently, students at Brentwood University are not required to complete any practical internships or externships. As our university is catering to a majority of adult learners, they will already be engaged in employment in business or other fields. Brentwood University does not offer university credits for life or work experiences.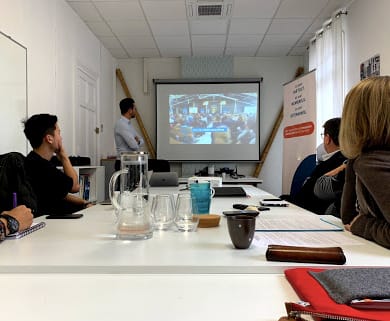 Graduate Employment Opportunities
Graduates of the Brentwood University programs can obtain employment in the marketplace with any employer who is willing to hire them. Statistics show that students who obtain their Doctorate can expect significantly higher lifetime earnings as compared to those with a bachelor or professional degrees only. Brentwood University does not offer job placement for graduating students, nor can it guarantee gainful employment to its graduates. Brentwood University can assist students with identifying reputable employment liaisons (agencies and headhunters) and can provide reference materials to help students with preparing their resumes or improving their interviewing skills.
Graduation Policy – DBA Program
To receive a Doctor of Business Administration degree, a student must satisfy requirements related to semester credits, grade point average, program of study, and courses. Students who have met all requirements for graduation should submit an application for graduation to the Chief Academic Officer.
To obtain the Doctor of Business Administration degree, a student must complete the following:
Earn a minimum of 60-semester credits by taking the 8 core DBA courses and complete the required dissertation.
Maintain an institutional GPA of 2.0 (on a 4.0 system).
Earn a minimum course grade of 2.0 (on a 4.0 system) for each course in the program.
The conferral date is the date on which the student's degree is officially conferred. Upon completion of all required courses, submission of the graduation application, and resolving any outstanding financial obligations, students who have met all academic and administrative requirements, will receive two official transcripts and their diploma.
Why Study at Brentwood University
At Brentwood, we believe "Education is a fundamental human right and essential for the exercise of all other human rights. It promotes individual freedom and empowerment and yields important development benefits."
Licensing
The University is approved to operate by the California Bureau for Private Postsecondary Education (BPPE).
In addition, Brentwood University is proud to announce that this institution is in the process of obtaining accreditation from DEAC, listed in the USDE.
Accreditation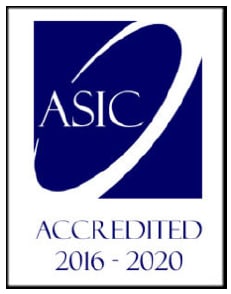 Brentwood University is accredited by Accreditation Service for International Schools, Colleges, and Universities (ASIC). ASIC is recognized by UKVI in the UK, is a member of the CHEA International Quality Group (CIQG) in the USA and is a member of the BQF (British Quality Foundation), are affiliates of ENQA (European Network for Quality Assurance) and are institutional members of EDEN (European Distance and E-Learning Network).
The new Parisian campus in one of the best locations in Paris 16th Arr.
Do you have any questions? Are you ready to apply? Our admissions team is ready to answer your questions or help you with your application! Our team can also arrange a campus visit to Paris to meet our team.
Last updated Jul 2020
About the School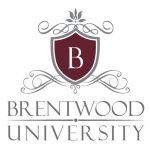 Brentwood University endeavors to provide current and effective graduate business education programs to qualified learners. Instruction is delivered via programs that are adaptable to student needs or ... Read More
Brentwood University endeavors to provide current and effective graduate business education programs to qualified learners. Instruction is delivered via programs that are adaptable to student needs or interests.
Read less