Doctor of Business Administration (DBA)
Home ›
DBA ›
Doctor of Business Administration (DBA)
Program Description
The Doctor of Business Administration (DBA) is a professional doctorate which offers students the opportunity to study a comprehensive curriculum in advanced Business Administration with a strong focus on Branding and Entrepreneurship. It is an ideal preparation those who wish to run their own business or take up a leadership role in the public or private sector. The doctorate is awarded by the Ecole Superiéure de Gestion, which is part of the Paris Graduate School of Management, one of France's top Business Schools.

Who is the DBA for

The DBA programme is aimed at students who have already obtained a Masters degree in Business or a related area and who wish to distinguish themselves further by obtaining a specialist Doctoral qualification.

What are the benefits of obtaining a DBA

Only the elite in any field gains a Doctorate. Completion of this course will allow you to demonstrate to prospective employers that you are a leader in your field and are capable of creative and original thinking.
Program curriculum

The Doctorate in Business Administration curriculum includes the following courses:

• Branding Design and Strategy
• Brand Management and Luxury Brands
• Entrepreneurship and Small Business Management
• Entrepreneurship: Launching New Ventures
• International Entrepreneurship
• Online Entrepreneurship
• Research Methods
• Doctoral Symposium

The first six courses are taught in the first year and the remaining two at the beginning of the second year. Students will spend the remainder of the second year working on their thesis under the supervision of their Doctoral Supervisor. The course is normally of three years duration, but students can submit their thesis any time after completing the second year.
Program structure
Each subject lasts eight weeks. The taught component of the course is organized as a series of online seminars. Prior to each seminar, students will be given a few short papers or book extracts to read and review. During the seminars, they will be able to discuss these with tutors and fellow students. Assessment will be based on the quality of student contributions to collaborative tasks and group discussions.

You can expect to spend roughly 12 – 15 hours per week on coursework. There will be a live online seminar lasting three hours each week. This will be recorded to allow students who are unable to attend while the seminar is taking place. Students can expect to spend at least another 5 – 6 hours online each week, contributing to forum discussions and reading online materials.
Entrance qualifications

You should already have a Masters degree in Business or a related area. Candidates with a Masters degree in another area may be admitted if they also have substantial management experience.

Career prospect
The DBA will prepare you for a rewarding high -level career in a variety of areas, including Executive Management, Brand Management, Sales and Marketing Management, Consultancy, Education or Research.
Last updated Feb 2018
About the School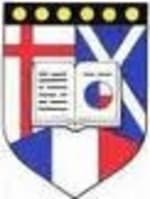 Millennium City Academy is a private college in the heart of London, offering a range of undergraduate and postgraduate courses in Business and Computing, as well as Diplomas and pre-university course ... Read More
Millennium City Academy is a private college in the heart of London, offering a range of undergraduate and postgraduate courses in Business and Computing, as well as Diplomas and pre-university courses. We deliver quality programmes of study that offer overseas students value for money and assist them to achieve their goals. We are accredited by the British Accreditation Council for Further and Higher Education. We have an excellent relationship with our main partners who award and certify the courses we teach in London. The Paris Graduate School of Management is ranked amongst the top five in Paris and we are proud of our exclusive partnership with this leading private institution. Our college is also an approved centre for the Scottish Qualifications Authority (SQA). Our primary aim is to ensure our students graduate successfully and our teaching methods are therefore designed with this in mind. Our academic teaching staff have extensive experience of teaching at state and private universities and bring a depth of knowledge that all our students can benefit from. However, our greatest strength is knowing all our students individually and we place emphasis on individual attention throughout their time at our college. Our location offers a dynamic, international environment for study. Not only is London a perfect location to enhance your business knowledge, it is also one of the most exciting places in the world to live. This multicultural city has something to offer every student and our college is based in the heart of London close to many well-known attractions. As all our students are international, there are many opportunities to meet new friends from Nepal, India, Pakistan, Africa, the Middle East, South America, Bangladesh and other countries.
Read less