Doctor of Business Administration - DBA Online
Home ›
DBA ›
Doctor of Business Administration - DBA Online
Read more about this program on the institution's website
Program Description
The Doctor of Business Administration - DBA Online offers senior executives a professional doctorate or a Business and Management equivalent of a Doctor of Laws or Doctor of Medicine degree. It is the highest level of professional and academic knowledge, coupled with the capacity to apply that knowledge to generating and evaluating novel solutions to important problems. The Swiss School of Management is an internationally accredited Business School with its main campus being in Rome, Italy.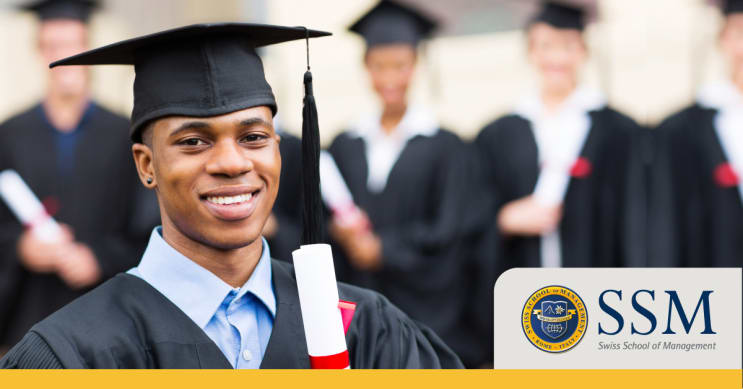 Why choose to do a DBA?
DBA Studies are one of the most challenging and highest rewarding levels in Higher Education. The Swiss School of Management (SSM) has developed outstanding Doctor Programs. These programs have unique features, which add significant values to Graduates beyond the rewarding Doctor's Degree.
Our Doctor candidates are supported on an individual base by both SSM Professors and visiting Professors from a wide variety of international universities.
How does it work?
You will join the DBA Online with a specific business challenge requiring a practical solution: e.g. how to design a fast, adaptable organization; how to employ behavioral science to improve strategic decision making; how to deploy talent management to build an army of entrepreneurs.
The DBA Online is structured to support you in developing your thinking, framing the challenge, and implementing, evaluating and communicating solutions, which have a real, practical impact.
Duration
The DBA Online has a duration of 4 semesters (2 years) and requires the acquisition of 120 ECTS, divided up as follows:
30 ECTS credits through the fulfillment of 5 Research Methods modules (6 ECTS credits per module)
90 ECTS credits through the Doctoral's thesis
Starting date
SSM offers an open enrolment policy, which means that you don't need to wait for intake in order to access a DBA Online program, but you can start the moment in which you make the decision.
Mode of Study
The DBA Online program is based on a practice-oriented and part-time study model. The on-site study, web-based learning, blended learning, distance learning are all combined with work-based study, which is supported by methodical coaching or supervised by faculty and teaching staff.
Modules
Research Methods
Leadership 360 Degrees
Quantitative Methods & Survey Design
Qualitative Methods
Essential Tools
Thesis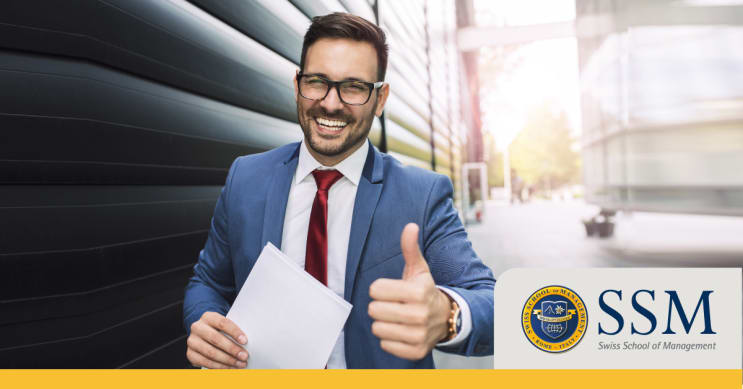 Entry Requirements
Completed Master's degree (or equivalent) or long-term professional experience (work-based entry route) and evidence of particular competences on an individual case; evidence of English and/or German language proficiency.
Testimonials
"I am a working person and I joined SSM as an adult student because I wanted to pursue a business administrative carrier. SSM is providing the kind of training I need. Classes are held in small groups in a family atmosphere where students and lecturers interact with ease. I must thank the lecturers for the attention dedicated to each one of us in class. This has helped build my self-confidence. I look forward to continuing my professional development at SSM."
Jazzi F. G
SSM DBA Student

"The BA (Hons) program at the Swiss School of Management is excellent. The instructors impart all the necessary knowledge and share their experiences that are needed to successfully work in a competitive environment. If you study hard in the classroom while in your free time you continually apply for interesting jobs, you will not have any difficulties finding employment. I was offered two positions during my studies. I have decided to accept a new challenge in the UK. Despite changing the country, I continue studying at the Swiss School of Management, Rome through distance learning. I would recommend the BA (Hons) Degree program at SSM."
Ricardo Gotthilf
SSM BA student

"I went to the Swiss School of Management in Rome for the BBA dual award program and I'm sure glad I did! The class sizes were great, the teachers helpful and I got employed even before I graduated. Now I'm in a career I love and couldn't be happier."
Joan Chemiron
HRM Consultant at the World Food Program – SSM Graduate

"As a student who studied in America for a long time, I noticed that there are a lot of students who can do what I do already. SSM is giving me that extra step forward in my life and my career that I could not ask for anywhere else!"
Masaharu Kakumoto
SSM BA (Hons) student
Please submit your application or any queries you have to the following email address: info@ssm.swiss. You may download our application form and find the complete application procedures on our website at https://ssm.swiss/doctor-of-business-administration-dba/.
Other Information
Start date: Open Enrollment
End date: After completion (2-3 years approximately)
Application deadline: None
Campus: Same as others (Rome, Italy)
Language: English
Study type: Combined or Online
Duration: 2-3 years
Offered Full-time and Part-time
Tuition fee: € 30000
Last updated Jun 2020
About the School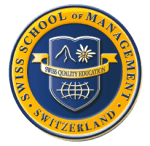 The Swiss School of Management is a fully accredited private institute of higher education located in Rome, on the University of Washington's campus in the historic city center. We have a diverse stud ... Read More
The Swiss School of Management is a fully accredited private institute of higher education located in Rome, on the University of Washington's campus in the historic city center. We have a diverse student body coming from all over the world, studying our accredited Bachelors, Masters and Doctor of Business Administration Degree Programs.
Read less