Doctor of Business Administration
Home ›
DBA ›
Doctor of Business Administration
Program Description
The HELP Doctor of Business Administration (DBA)​ degree seeks to prepare discerning individuals who are committed to personal, professional and organizational growth.
It is offered through a blend of taught subjects, workshops/seminars, and supervised research. It is designed to make a contribution to the enhancement of trans-disciplinary professional practice in business management disciplines, in addition to a contribution to knowledge via the development and application of theoretical frameworks, methods, and techniques within the context of practice to address real-world business issues.
Students will not only be able to bring new and relevant scholarship to bear on new business and management issues, but they can also create, apply, integrate and present scholarly research to both academic and non-academic audiences and adopt innovative solutions to business problems and opportunities.
The HELP DBA is accredited by Chartered Management Institute, UK (CMI) which offers students a second professional qualification – Level 8 Qualification in Strategic Direction and Leadership after they complete the DBA.
A dual accredited DBA not only advances learners' professional career but also elevates their credential to pursue consulting opportunities and a career in academia. HELP DBA is the only DBA accredited with the highest level 8 CMI qualification in Asia. With the CMI accredited HELP DBA learners can fast track into their next stage to become Chartered Managers, (CMgr).
Structure
PHASE I: Learning Modules (10 Units)
DBA8000A Case and Research Methodology A

DBA8000B Case and Research Methodology B

DBA8001 Emerging Issues in Organizational Behaviour and Human Resources Management

DBA8002 Emerging Issues in Economics

DBA8003 Issues in Optimizing Operations Management
DBA8004 Emerging Issues in Marketing Management and Research

DBA8005 Managing Risks and Issues in International Environment

DBA8006 Emerging Issues in Financial Decision Making

DBA8007 Strategic Opportunities and Decision Making

DBA8008 Emerging Issues in Corporate Governance and Accountability
DBA8010 Dissertation

(Minimum word count of 40,000)
In Phase 1 – there are two assignments for each course to enable students to demonstrate that they have successfully met the learning outcomes : Assignment I (40%) and Assignment II(60%) which may be demonstrated through written assignment, mini proposal, individual and/or group presentation. Students will be provided with the rubric of assessment.
In Phase II -students are required to complete a supervised dissertation, defend their research proposal and sit for the final oral defence to graduate.
Applicants must have one of the following entry requirements:
A Master's degree in business or management or related or

professional disciplines from a recognised university, preferably with

adequate relevant experience in business and industry.

International applicants are required to fulfil a minimum score of 6.0

for International English Language Testing System (IELTS) or the

equivalent.
Last updated Apr 2020
About the School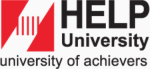 Since 1986 we have grown steadily and sturdily. We have sustained our student number and ensured a robust financial position. We have distinguished ourselves by excelling as a thought leader, an incub ... Read More
Since 1986 we have grown steadily and sturdily. We have sustained our student number and ensured a robust financial position. We have distinguished ourselves by excelling as a thought leader, an incubator of outstanding graduates, a model of selective excellence, and as a community-caring institution. All these years our educational goals have been to prepare students for their first job graduate school, to prepare students for their subsequent career and to prepare students for a fulfilling and productive life. The drives of our vision are our values which are based on "Pride Of Achievement, Sharing Success, The Courage to Be, To Be compassionate, and To be Significant"
Read less