Doctor of Education (Ed.D.) Educational Leadership, Policy & Law
Home ›
Doctor of Education (Ed.D.) Educational Leadership, Policy & Law
Program Description
The Doctoral Program in Educational Leadership, Policy, and Law will prepare professional educators to be part of a vanguard through the twenty-first century. These educators will be provided with: the necessary knowledge of their subject; an understanding of our diverse culture; technological skills; critical thinking skills required to make informed decisions and implement change; and the ability to provide a just and ethical, accurate, and meaningful education for their students.
The program is offered exclusively in a cohort format. The elite group of students selected to begin each fall will progress through their coursework together. The first year of the program focuses on didactic coursework. The second-year combines didactic coursework with field-based internships. The final year of the program focuses on independent research, with results to be published in the form of a dissertation.
The doctoral program is staffed with highly experienced, well-qualified faculty, with national reputations for working with high-quality doctoral programs.
Dissertation Proposal
The doctoral candidate must work with a dissertation committee to develop and defend a formal proposal and dissertation. The dissertation committee may be chaired by the student's advisor, or the student may request another qualified program faculty member to serve as dissertation chair. The dissertation committee must be selected from qualified members of the program faculty and a qualified member external to the program.
Dissertation Defense
Upon completion of the written dissertation, the chair will notify the candidate of the committee's approval to proceed to the defense. The dissertation defense will be conducted by the dissertation committee. The presentation portion of the defense will be publicly announced and open to public observation. The dissertation must be in final form at the time of the defense. Post-defense changes may be made solely for minor editing purposes. Only one defense is to be held, and the results are final.
Time Limitation
All degree requirements must be completed within an eight-year time period.
Applying for Graduation
At the beginning of the semester in which he or she expects to graduate, each student must file an official Intent to Graduate form through the office of Graduate Studies. Degrees are awarded each semester, although Commencement Exercises are held only during the fall and spring semesters.
Before any student can be cleared for graduation, the following requirements must be satisfied. Students who do not clear academically must reapply for graduation:
The student must complete all of the prescribed courses listed on the program of study and fulfill all program requirements.
All transfer credits must be posted to the ASU transcript.
The student must pass the Doctoral Comprehensive Examination.
The student must possess the minimum required 3.35 cumulative program GPA.
Students must maintain continuous enrollment of a minimum of three credit hours per semester, including the semester of graduation.
The dissertation (and defense) must be completed and submitted.
Degree requirements must be completed within the eight-year time limit.
Prerequisites
Master's degree and professional experience in a field relating to education.
Program of Study
Cohort Structure of the Program
Students will participate in program activities as a cohort group, continuing together through most coursework, excluding electives and dissertation work. Admissions are made for the fall semester only. Completed applications should be submitted no later than the first week in March. It is intended that all students will complete the program in three years, including their dissertation, although provisions have been made for extenuating circumstances that may cause students to become out-of-sync with their cohort. Note The faculty reserves the right to modify this program of study.
Curriculum
Courses (69 Hours)
LPL 700 - Leadership Studies (3)
LPL 720 - Policy, Planning, and Change (3)
LPL 750 - Constitutional Law (3)
LPL 705 - Administrative Theory (3)
LPL 725 - Decision Making (3)
LPL 755 - Personnel and Liability Issues [Law] (3)
LPL 710 - Curriculum Planning and Evaluation (3)
LPL 730 - Public Policy (3)
LPL 760 - Social and Ethical Issues [Law] (3)
LPL 715 - Fiscal Leadership (3)
LPL 735 - Educational Policy (3)
LPL 775 - Statistics and Research (3)
LPL 780 - Qualitative Analysis (3)
LPL 785 - Multivariate Analysis (3)
LPL 800 - Field Application I (3)
LPL 805 - Field Application II (3)
LPL 875 - Research Dissemination (3)
*Elective I (3)
*Elective II (3)
LPL 900 Dissertation (3)
LPL 900 Dissertation (3)
LPL 900 Dissertation (3)
LPL 900 Dissertation (3)
Graduate Fees
Below are estimated tuition and costs for full-time graduate students residing on-campus during the 2017-18 academic year. Actual costs and fees may vary depending on enrollment and lifestyle decisions. You also may wish to review estimated tuition and costs for part-time graduate enrollment on our complete budget worksheet.
For a breakdown of fees by credit hour and by semester, download the 2017-18 Schedule of Student Tuition and Fees.
In-State
Out-of-State
Billed Expenses
Tuition/Fees
$10,156
$17,572
Room/Board
$5,422
$5,422
Subtotal
$15,578
$22,994
Other Estimated Expenses
Books
$1,000
$1,000
Transportation
$1,552
$1,552
Miscellaneous/Personal
$1,840
$1,840
Subtotal
$4,392
$4,392
Estimated Total
$19,970
$27,386
Duration
Three years, including two years of coursework and one or more years of dissertation research.
Last updated Oct 2018
About the School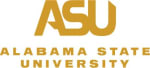 The fundamental mission of The Murphy Graduate School is to (1) provide leadership for the University's doctorate, educational specialist, master's and certificate level, post-baccalaureate degree pro ... Read More
The fundamental mission of The Murphy Graduate School is to (1) provide leadership for the University's doctorate, educational specialist, master's and certificate level, post-baccalaureate degree programs; (2) serve as the campus-wide advocate for the advancement of graduate education; and (3) provide oversight for standards of excellence, fairness and equity in all graduate programs.
Read less