Doctor of Philosophy (Ph.D) in Civil and Environmental Engineering
Home ›
PhD ›
Doctor of Philosophy (Ph.D) in Civil and Environmental Engineering
Program Description
Doctor of Philosophy (Ph.D.) in Civil and Environmental Engineering
Welcome to the University of Vermont Civil and Environmental Engineering (CEE) Graduate Program website! At UVM, our graduate students work closely with outstanding faculty who are research active in many areas of the broad discipline of Civil and Environmental Engineering, including:
Airborne Particle Characterization & Processes (Holmén)
Chemical fate and transport (Holmén)
Civil infrastructure materials and modeling (Dewoolkar, Hernandez)
Contaminant Hydrology (Pinder, Rizzo)
Geotechnical and Geoenvironmental engineering (Dewoolkar, Ghazanfari)
Groundwater modeling (Pinder, Rizzo)
Hydrology (Bomblies, Pinder, Rizzo)
Natural and Engineering Systems Modeling (Rizzo)
Structural Dynamics and Earthquake Engineering (Dewoolkar and Hernandez)
Structural Health Monitoring and Diagnostics (Hernandez)
Wireless sensor networks for health monitoring of subsurface geo-systems (Ghazanfari)
Sustainable transportation systems (Aultman-Hall, Holmén, Lee)
Sustainable energy infrastructure (Tan, Ghazanfari)
Geo-energy systems (Ghazanfari)
Heritage structure conservation (Dewoolkar, Tan)
You can read more about individual faculty on their individual web pages using the Faculty link in the Program Links right-hand sidebar. All of us are very approachable, so do not hesitate to contact us via email to inquire about our research activities and openings for new students in our research groups.
Nearly all of our ~ 30 graduate students are full-time students and fully supported by either faculty research grants or teaching assistantships. Students may also pursue the non-thesis option without financial support. CEE is a broad field and a number of our graduate students work collaboratively with other UVM faculty in, to name a few, the School of Natural Resources, College of Medicine, Geology, Mechanical and Electrical Engineering, Community Development and Applied Economics (CDAE). I encourage you to build your own plan for your graduate student career using as many of UVM's research and academic resources as possible.
Certificates of Graduate Study are available for graduate students wishing to pursue interdisciplinary research areas in some depth. Interested students should contact the coordinators of these programs which involve taking a set of courses focused on one particular theme. Graduate students must formally apply to the individual Certificate Program prior to the start of the semester in which the courses will count toward the Certificate.
The Ph.D. program provides an outstanding education in a small focused setting. The doctoral program focuses primarily on the environmental are and computational modeling and information technology applications in civil engineering.
Last updated Feb 2018
About the School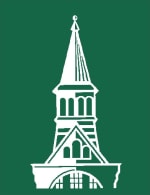 The College of Engineering and Mathematical Sciences (CEMS) is composed of a constellation of brilliant and vibrant departments and programs.
The College of Engineering and Mathematical Sciences (CEMS) is composed of a constellation of brilliant and vibrant departments and programs.
Read less