Doctor of Philosophy in Chemical and Biological Engineering
Home ›
PhD ›
Doctor of Philosophy in Chemical and Biological Engineering
Program Description
Chemical and Chemical & Biological engineers create and develop processes to change raw materials into the products that society depends on; food, chemicals, fuels, energy, metals, pharmaceuticals, paper, plastics, and personal care products. Chemical and process engineers help to manage natural resources, protect the environment, control health and safety procedures, and recycle materials while developing and managing the processes which make the products we use.
The Department of Chemical and Biological Engineering was established in 1999 at UBC and reflects the growing need for engineers in the fields of biotechnology, biomedical and bio-resource engineering. At present, there are 24 full-time faculty members in the Department of Chemical and Biological Engineering, together with a support staff of 17.
We have established a world-class reputation in several areas of chemical engineering science including fluid-solids contacting, pulp and paper engineering, heat exchanger fouling, and, more recently, biotechnology.
The Department is actively engaged in applied research, CHBE faculty-led research provides innovative and sustainable solutions to pressing local and global challenges to industry and society.
Energy and Fuels: Sustainable clean energy and fuels supply and use
Natural Resources: Managing and maximizing the value of Canada's forest and fossil carbon reserves
Environment: Mitigating climate change/pollution; Clean water and biodiversity security
Health: Rising medical costs in the face of the aging population; Cancer and other deadly diseases
Industry: Increasing pressure from emerging economies
Solutions to the above challenges are inextricably linked to our understanding of complex chemical and biological systems.
Quick Facts
Degree: Doctor of Philosophy
Subject: Engineering
Mode of delivery: On-campus
Registration options: Full-time
Specialization: Chemical and Biological Engineering
Program Components: Dissertation
Faculty: Faculty of Applied Science
Research Supervisors
This list shows faculty members with full supervisory privileges who are affiliated with this program. It is not a comprehensive list of all potential supervisors as faculty from other programs or faculty members without full supervisory privileges can request approvals to supervise graduate students in this program.
Baldwin, Susan (Bioprocess engineering, bioremediation, biomedical reaction modeling)
Berlinguette, Curtis (CO2 conversion and utilization, clean energy, advanced solar cells, electrochromic windows, dynamic windows, hydrogen fuels production, catalysis)
Bi, Xiaotao (Biomass and Bioenergy, Multiphase Chemical Reactors, Fluidization, Particle technology, Electrostatics of Powders, Life Cycle Analysis, Green Engineering, Industrial Symbiosis, Fuel Cells Water Management)
Ellis, Naoko (CO2 capture and utilization, thermochemical conversion of biomass, multiphase systems)
Englezos, Peter (Clathrate (gas) hydrate science, engineering and novel applications, Clathrates-applications: natural gas storage & transport, CO2 capture & storage, water treatment), Thermodynamics of fluids and super-hydrophobic surfaces, Novel materials from forest bio-resources, High-value papermaking)
Feng, James Jingtao (Complex fluids, Biophysics, Mathematical biology)
Frostad, John (Emulsions, Foams, Functional Foods, Interfacial Rheology, Interfacial Phenomena, Human Health)
Gopaluni, Bhushan (Modelling and experiment design, identification for control)
Gyenge, Elod Lajos (Electrochemical engineering, fuel cells, batteries, electrodes)
Hatzikiriakos, Savvas (Polymer melt and suspension rheology, food rheology, polymer melt processing, superhydrophobicity, surface science, winter sports expert, ski/skate performance, and snow/ice friction)
Haynes, Charles (Protein purification, recombinant proteins, molecular thermodynamics, biocompatible polymers)
Lau, Anthony K (Environmental engineering, waste-to-resource recycling, composting, odor control, biohydrogen energy)
Lim, Choon Jim (Biomass and fossil fuels, Spouted bed, Gas-particle system hydrodynamics, heat transfer, Hydrogen production)
Martinez, Mark (Fluid mechanics, Complex fluids, Flow visualization)
Mohseni, Madjid (Water treatment; Ultraviolet (UV), ozone, and Advanced oxidation technologies; Environmental pollution control; bioenergy from waste, Environmental bioprocesses engineering, biofiltration, biological wastewater treatment, advanced oxidation)
Piret, James (Biomedical engineering, regenerative medicine Cell-based therapies have the potential to provide improved treatments for major diseases such as cancer and diabetes)
Smith, Kevin (Catalysis, biofuels)
Taghipour, Fariborz (Solar Fuels, Artificial Photosynthetic Systems, UV Photoreactors, UV-LED Reactors, UV Microplasma, Modeling of Chemical and Biochemical Reactors, Computational Fluid Dynamics (CFD))
Trajano, Heather (Biorefining, Biochemicals, Biomass extractives recovery, and utilization, Catalysis, Hemicellulose, Pretreatment, Kinetics)
Wachs, Anthony (Fluid mechanics, Particle-laden flows, Non-Newtonian flows, Heat and mass transfer, Numerical simulation, High-performance computing, Multi-scale modeling)
Wilkinson, David (Electrochemistry, electrocatalysis, electrochemical power sources, advanced electrolysis, hydrogen production and storage, wastewater and drinking water treatment, solar fuels, carbon dioxide conversion, clean and sustainable energy and water)
Yadav, Vikramaditya (Biocatalysis, Bioremediation, Bioprocess engineering, Drug delivery, Infectious disease pathogenesis & drug discovery, Green chemistry, Medical biotechnology, Metabolic engineering, Synthetic biology, Tissue engineering; sustainable manufacturing technologies for the production of cleaner fuels and more efficacious pharmaceuticals)
Recent Doctoral Citations
Dr. Yu Max Wang
"Dr. Wang's research is in the field of biochemical production. He developed a systemic approach to examining the economics and risk analysis of industrial-scale biomass projects. The outcomes can facilitate discussion among bio-refineries, investors, and biomass producers." (November 2018)
Dr. Yinghui Zhang
"Dr. Zhang studied micro direct liquid fuel cells for portable power devices, using experimental and computational methods. Her results show the design of catalyzed channel walls is a feasible approach to enhance the maximum power density. Her model will aid in the design of fuel cells with catalyzed channel walls." (November 2018)
Dr. Hasti Hosseinizand
"Dr. Hosseinizand showed that drying and densification of microalgae is a feasible way to produce renewable fuels from microalgae. This finding eliminates the need for other expensive microalgae conversion methods and leads to faster commercialization of microalgae-based fuels." (November 2018)
Dr. Hafiz Rahman
"Dr. Rahman developed a novel thermal-tracing technique for the measurement of solids circulation rate between reactors operating at high temperatures where alternative techniques are unsuitable. His technique contributes immensely to the development of dual bed gasification technology for the production of heat, electrical power, fuels, and chemicals." (May 2018)
Dr. Olga Petrov
"Dr. Petrov studied the sustainability of biomass-based community energy systems. She developed a more accurate impact assessment methodology compared to existing ones in terms of impacts on local air quality, human health, and global warming. She then applied this methodology to evaluate the techno-economic and social aspects of a UBC bioenergy demonstration plant." (May 2018)
Sample Thesis Submissions
Development of a quantitative risk analysis approach to evaluate the economic performance of an industrial-scale biorefinery.

Drying and co-pelletization of microalgae with sawdust.

On measuring closed-loop nonlinearity: a topological approach using the v-gap metric.

Biomass gasification in a circulating fluidized bed.

Kinetic, equilibrium, and morphology studies of hydrate forming systems.

Model experiments of autoxidation reaction fouling.

The use of ozone for the treatment of log yard run-off.

Rheology and processability of Teflon FEP resins for wire coating.

Radiative and total heat transfer in circulating fluidized beds.

Investigations on oil shale particle reactions.

Flow resistance of screen plate apertures.

Microwave-assisted catalytic pyrolysis of biomass for improving bio-oil and biochar properties.

Forest residues to energy: local air quality, health risks, and greenhouse gas emissions.

Surfactant surface chemistry and heparin-based anticoagulant drug design studied by molecular dynamics simulation.

Mathematical modeling of the dynamical response of medical cyclotron targets.
Career Outcomes
106 students graduated between 2005 and 2013: 1 graduate is seeking employment; 1 is in a non-salaried situation; for 8 we have no data (based on research conducted between Feb-May 2016). For the remaining 96 graduates:
Sample employers in higher education
University of British Columbia (10)
McGill University (2)
King Fahd University of Petroleum and Minerals (2)
University of Costa Rica
Iran University of Science and Technology
Shandong University
Universiti Malaysia Sabah
Universidad Veracruzana
South University of Science and Technology of China
Daegu University
Sample employers outside higher education
Coanda Research and Development Corporation (3)
Ballard Power Systems (2)
Honeywell (2)
ZincNyx Energy Solutions, Inc. (2)
NORAM Engineering and Constructors Ltd. (2)
DuPont
St. Jude Children's Research Hospital
Council of Scientific and Industrial Research
TAKREER (Abu Dhabi Oil Refining Company)
Wood Group
Sample job title outside higher education
Research Engineer (4)
Research Scientist (3)
Scientist (2)
Research and Technology Advisor (2)
Senior Research Scientist (2)
Engineer (2)
Director (2)
Senior Process Research Scientist
Research Engineer, Strategic Technology Planner
Head, Process Modeling & Simulation Section
Requirements
TOEFL (IBT) overall score requirement
90
ibT Reading 22
ibT Writing 21
ibT Listening 22
ibT Speaking 21
IELTS overall score requirement
6.5
IELTS Reading 6.0
IELTS Writing 6.0
IELTS Listening 6.0
IELTS Speaking 6.0
Funding Sources
Applicants who are interested in catalysis research with a focus on programs addressing waste generation, environmental compatibility, energy efficiency, and alternative energy sources may consider the SusSyn program that provides additional funding and professional development opportunities. Applicants who are interested in the production, preparation, and application of nuclear isotopes for science and medicine may consider the IsoSiM program.
Last updated Sep 2020
About the School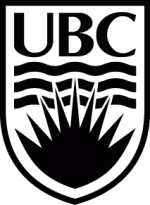 The Faculty of Applied Science oversees administrative procedures for the School of Architecture and Landscape Architecture, the School of Community and Regional Planning, the School of Nursing, and a ... Read More
The Faculty of Applied Science oversees administrative procedures for the School of Architecture and Landscape Architecture, the School of Community and Regional Planning, the School of Nursing, and all engineering activities at the Vancouver campus and the School of Engineering at the Okanagan campus.
Read less