Doctor of Philosophy in Civil Engineering
Home ›
PhD ›
Doctor of Philosophy in Civil Engineering
Program Description
Civil engineering is a professional engineering discipline that deals with the design, construction, and maintenance of the natural and built environment. It is a very broad field made up of several sub-disciplines such as environmental engineering, construction engineering, geotechnical engineering, hydrotechnical engineering, materials engineering, structural engineering, and transportation engineering. Many of the sub-disciplines of civil engineering are themselves very broad and are made up of further distinguishable sub-disciplines. For example, hydrotechnical engineering includes water resources engineering, offshore engineering, and coastal engineering.
The Doctor of Philosophy in Civil Engineering (Ph.D.) program is an advanced research-based graduate program for students who wish to pursue a program of independent research in Civil Engineering. The Doctor of Philosophy in Civil Engineering is available in the following areas of specialization:
Civil Engineering Materials
Environmental Fluid Mechanics
Environmental Systems Engineering
Geo-Environmental Engineering
Geotechnical Engineering
Hydrotechnical Engineering
Project & Construction Management
Structural & Earthquake Engineering
Transportation Engineering
Note that the specialization does not appear on the degree parchment or on the transcript. Successful completion of the Ph.D. degree requires the completion of 30 credits of coursework beyond the Bachelor's degree, subject to various constraints and requirements as provided below, as well as a Ph.D. thesis. For further information, please contact the Civil Engineering Graduate Support Office.
Quick Facts
Degree: Doctor of Philosophy
Subject: Engineering
Mode of delivery: On-campus
Registration options: Full-time
Specialization: Civil Engineering
Program Components: Dissertation
Faculty: Faculty of Applied Science
Research Focus
Civil Engineering Materials, Environmental Engineering (Environmental Fluid Mechanics, Geo-Environmental, Pollution Control & Wastewater Management), Geotechnical Engineering, Hydrotechnical Engineering, Project & Construction Management, Structural Engineering (Earthquake Engineering), Transportation Engineering.
Research Supervisors
This list shows faculty members with full supervisory privileges who are affiliated with this program. It is not a comprehensive list of all potential supervisors as faculty from other programs or faculty members without full supervisory privileges can request approvals to supervise graduate students in this program.
Adebar, Perry Erwin (Concrete structures, seismic design, high-rise buildings, sheer design, evaluation and repair of structures)
Banthia, Nemkumar (Materials engineering, concrete, advanced composite materials, shotcrete, fiber reinforcement, rebound mechanics, kinematic studies, optimization, supplementary cementing materials in concrete)
Berube, Pierre (Water treatment, trace organic contaminants, membrane and advanced oxidation technologies., Drinking water treatment, filtration/membrane processes for water and wastewater treatment, distribution system water quality, advanced oxidation, wastewater reuse)
Bigazzi, Alexander York (Motor vehicle emissions)
Fannin, R Jonathan (Shear wave velocity for the detection of fines loss in soils, internal erosion in earth dams, seepage-induced instability in gap-graded soils, grain shape and the strength of sands, filtration compatibility of woven and nonwoven geotextiles, pullout resistance of geogrids in static and dynamic loading, debris flow travel distance on steep mountainous terrain, slope stability in engineering practice)
Froese, Thomas (Construction Engineering and Management, Project Management, Computer-Integrated Construction, Product and Process Models for Architecture, Engineering, and Construction, Computers in Engineering Education)
Hall, Eric (forest industry pollution; pulp and paper wastewater, wastewater treatment, Environmental Engineering, Pollution Control, and Wastewater Management)
Haukaas, Terje (Risk, structures, structural safety, seismic, earthquake, probability, computer analysis, Structures, Probabilistic mechanics, structural reliability and optimization, timber engineering, earthquake engineering, decision making, risk, advanced structural analysis, finite elements, response sensitivity analysis, software development)
Howie, John (Field and laboratory characterization of soils for geotechnical engineering design, ground improvement, foundation engineering)
Isaacson, Michael D (Coastal and offshore hydrodynamics, with a particular emphasis on ocean waves and their effects on structures)
Laval, Bernard (physical limnology fluid mechanics environmental fluid mechanics underwater robotics, Field and 3D numerical modeling techniques to describe the spatial and temporal variations of physical processes and their impacts on transport in lakes and coastal waters)
Lawrence, Gregory (Environmental fluid mechanics, hydraulics, hydrodynamic stability and mixing, physical limnology, water quality management)
Lee, Jongho (Membranes, Water/Wastewater Treatment, Desalination, Resource Harvesting, Nanoporous Media, Electrokinetics)
Lence, Barbara Jean (Hydrotechnical, Optimizing design and operational strategies of water resources projects, reliable withdrawal-treatment strategies for contaminated groundwater supply systems, asset management strategies for mid-sized water utilities with limited break data, water distribution system operational procedures to meet hydraulic and water quality objectives)
Li, Loretta (Contaminated site investigation and management, environmental monitoring, risk and impact assessment, soil-contaminant interactions, mobility and migration of contaminants, remediation technology, mine tailings waste disposal, and treatment processes)
Mavinic, Donald (wastewater treatment/management; water treatment and quality; environmental engineering, Environmental, Landfill leachate management, biological waste treatment processes, wastewater residuals treatment, nitrification and denitrification processes, phosphorus removal and recovery, diffused aeration studies, drinking water pipe corrosion studies and disinfection by-products in drinking water)
Sayed, Tarek (transportation engineering, Transportation, Full Bayes safety models, Automated safety analysis using computer vision techniques, Safety evaluations, Traffic conflicts techniques, Pedestrian modeling, and ITS)
Shawwash, Ziad K (Modeling and optimization of large-scale civil engineering systems; planning, design, and operation of hydroelectric generating facilities; use of decision, policy, and risk analysis techniques in water resource planning and management; use of artificial intelligence systems in water resource and hydroelectric systems)
Staub-French, Sheryl (Virtual Design and Construction (VDC), Building Information Modeling (BIM), collaboration and integrated project delivery, design and construction coordination, 4D (3D + time) visualization, interactive workspaces)
Taiebat, Mahdi (static and dynamic soil-structure interaction, Theoretical and computational geomechanics, constitutive modeling of engineering materials, geotechnical earthquake engineering, static and dynamic soil-structure-interaction)
Tannert, Thomas (Design of timber joints)
Vaziri, Reza (Finite element analysis, Mechanics of composite materials, Constitutive modeling of engineering materials, Plasticity, Damage mechanics, Process modeling of composite structures, Analysis of impact and blast loading of metallic and composite structures)
Ventura, Carlos Estuardo (Earthquake engineering, structural dynamics, full-scale vibration testing, shake table testing Seismic risk evaluation and hazard management studies Investigation of earthquake effects on man-made structures)
Weijs, Steven (water resources management and hydrology, with a special focus on the dynamics of uncertainty and information within that context)
Wijewickreme, Dharmapriya (Geotechnical, pipeline geotechnical engineering)
This list shows faculty members with full supervisory privileges who are affiliated with this program. It is not a comprehensive list of all potential supervisors as faculty from other programs or faculty members without full supervisory privileges can request approvals to supervise graduate students in this program.
Yang, Tsung-Yuan (Seismic behavior and design of steel, concrete and composite structures, seismic behavior and design of tall buildings, develop performance-based evaluation methodology and code design procedures for new and existing structures, using innovative structural component and systems to improve structural performance, including the use of innovative active, semi-active and passive energy dissipation systems, develop accurate and cost-effective experimental methods to analyze structural response under extreme loading conditions)
Zanotti, Cristina
Ziels, Ryan
Recent Doctoral Citations
Dr. Sarmad Mehrbod
"Dr. Mehrbod studied how teams work together using state of the art 3D and 4D-modelling technologies during building design. He formalized the coordination processes, identified bottlenecks, and proposed novel design considerations. His results have practical implications for the construction industry, and the software development community." (November 2018)
Dr. Ilaria Capraro
"Dr. Capraro studied the impact of subduction motions on the seismic performance of buildings. Her research showed that the long duration of subduction motions leads to higher collapse probabilities and that the magnitude of this effect depends on the fundamental period, the ductility of the structure and the intensity of the motions." (November 2018)
Dr. Yuxin Pan
"Dr. Pan's Ph.D. dissertation is the first detailed study of the effects of long-duration earthquakes on the collapse risk of timber buildings. This research is very timely for building developments in southwestern British Columbia. The study is expected to have a significant impact on future building codes for timber structures." (November 2018)
Dr. Ahmed Hussein Ibrahim Abd Tageldin
"Road collisions are a severe epidemic that causes the loss of millions of lives. Dr. Ahmed introduced measures of road safety for less-organized traffic environments. He developed evasive action measures to detect road users in close collisions. His research helps practitioners to objectively assess road safety in less-organized traffic environments." (November 2018)
Dr. Shona Jacquelyn Robinson
"Dr. Robinson studied the long-term use of membranes to treat drinking water for communities. She discovered that membrane performance deteriorates over time, due to changing membrane physical and chemical properties. Her work has established methods to better understand membrane aging, as well as recommendations to prolong membrane service life." (November 2018)
Sample Thesis Submissions
Measuring strengths, weaknesses, and the value of project management in construction projects: a project management assessment tool.

Effects of ground motion duration on the seismic performance and collapse capacity of timber structures.

The development of behavior-based traffic conflict indicators through automated traffic safety analysis.

Damage, collapse potential, and long duration effects of subduction ground motions on structural systems.

Practical considerations for the ageing of drinking water membranes.

Hydraulic roughness of armored gravel beds: the role of grain protrusion.

Dynamic fracture toughness of fiber reinforced concrete.

Designing air transport networks that serve sparse demands.

A synthesized approach for estimating liquefaction-induced displacements of geotechnical structures.

Impact behavior of concrete under multiaxial loading.

Use of nitrate to stimulate the biodegradation of polycyclic aromatic hydrocarbons in anoxic marine sediment.

A study of the relationships between road access, traffic safety, and travel speed, and applications to access planning and speed zone design.

Performance of cross-laminated timber shear walls for platform construction under lateral loading.

Constitutive and numerical modeling of clay subjected to cyclic loading.

Seismic strengthening of unreinforced masonry walls using sprayable Ecofriendly Ductile Cementitious Composite (EDCC).
Career Outcomes
96 students graduated between 2005 and 2013: 1 graduate is seeking employment; for 12 we have no data (based on research conducted between Feb-May 2016). For the remaining 83 graduates:
Sample employers in higher education
University of British Columbia (5)
British Columbia Institute of Technology (3)
University of Lethbridge
American University of Sharjah
University Centre in Svalbard
Cairo University
University of Chile
King Mongkut's University of Technology
Carleton University
University of Toronto
Sample employers outside higher education
BC Hydro (5)
Golder Associates (3)
City of Vancouver (2)
Klohn Crippen Berger (2)
Tetra Tech EBA (2)
General Electric
AECOM
Sightline Engineering Ltd.
Glotman Simpson
Ecofish Research
Sample job title outside higher education
Senior Geotechnical Engineer (6)
President (3)
Senior Project Engineer (2)
Engineer (2)
Structural Engineer (2)
Geotechnical Engineer (2)
Principal Consultant (2)
Principal (2)
Associate (2)
Founder, CEO
Career options
Many graduates from the Civil Engineering program at UBC use the knowledge and experience they gain from the broad academic program as a stepping stone to non-engineering careers, such as in business and management, or go on to other academic disciplines such as architecture or medicine.
Graduates from the Civil Engineering program at UBC who go on to practice as professional engineers are employed by small and large consulting engineering companies – some providing more specialized services and others more comprehensive services; engineering companies that provide large-scale infrastructure projects; crown corporations such as BC Hydro; and various levels of government – municipal, provincial and federal governments, and government branches and agencies
Requirements
TOEFL (IBT) overall score requirement
100
ibT Reading 22
ibT Writing 21
ibT Listening 22
ibT Speaking 21
IELTS overall score requirement
7.0
IELTS Reading 6.5
IELTS Writing 6.5
IELTS Listening 6.5
IELTS Speaking 6.5
Financial Support
Information on University awards and scholarships can be found at Award Opportunities for Current Students. Information on financial support made available through the Department of Civil Engineering can be found at Graduate Funding Opportunities. Most commonly, a Ph.D. student's financial support arises through a Graduate Research Assistantship (GRA) administered by the Department of Civil Engineering.
Last updated Sep 2020
About the School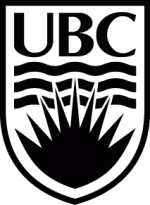 The Faculty of Applied Science oversees administrative procedures for the School of Architecture and Landscape Architecture, the School of Community and Regional Planning, the School of Nursing, and a ... Read More
The Faculty of Applied Science oversees administrative procedures for the School of Architecture and Landscape Architecture, the School of Community and Regional Planning, the School of Nursing, and all engineering activities at the Vancouver campus and the School of Engineering at the Okanagan campus.
Read less