Doctor of Philosophy in Education
Home ›
PhD ›
Doctor of Philosophy in Education
Program Description
Doctor of Philosophy in Education – 60 credits
The doctorate in education recipients are armed with the skills and knowledge to enact meaningful changes in today's schools and classrooms. The program will introduce students to the most popular theories and philosophies guiding today's education system while examining ways to solve current problems using established best-practice strategies and resources.
Curriculum
CH7037 Assessment for Excellence
CH8042 Emotional Intelligence
ED7101 Philosophy of Education
ED7307 Global Education, Connections, Concepts, and Careers
ED7511 Teaching and Learning Processes
ED7513 Educational and Pedagogical Management
ED7518 Distance Learning Strategies
ED7603 Christian Ethics and Ontological Foundations of Education
ED7803 Administration of Varied Christian Education
ED8004 Curriculum for Christian Education
IN7601 Scientific Investigation: Theory
IN7602 Scientific Investigation: Project
IN8603 Thesis: Research
IN8604 Thesis: Writing
IN8605 Thesis: Defense
Electives (3) – 9 credits
Objectives
Once the Doctorate in Education is completed, the student will be able to:
Simultaneously develop different education projects, even congregational studies, about human development, use of qualitative and quantitative research, history or sociology in a multicultural framework.
Include new approaches to the instructional practices, in the design of classes and in the evaluation, aimed at deepening the student's learning opportunities.
Conduct an analysis of social justice problems with the aim of building a more just and democratic society.
Entrance Requirements
Enrollment Agreement filled and signed.
Diplomas of previous studies.
Official Transcripts of previous studies.
Copy of official identification.
Debit Authorization (if desired).
A passport-type photo.
Pastoral Ordination if it were the case.
Master degree in the same area or in related areas of study.
Steps to Enroll
Application: Complete the Enrollment Agreement sent by e-mail by the Student Services Department of FCU, sign and scan the document.
Documents: Send the Enrollment Agreement to info@floridachristianuniversity.edu attached with all the documents necessary or send them by mail.
Evaluation: After receiving the Enrollment Agreement and the copies of the requested documents, verification will be made by the corresponding departments. FCU will contact the students if additional documents are required. Transcripts must be official and sent directly from the university in a sealed envelope.
Payment: If the student completes the Agreement and submits all required information, the next step is to pay the $260 Application and Enrollment fee, which is applicable to any program. (Application $40 & Registration & Processing Fee $110.00 – are not refundable + USD $110.00 Evaluation – refundable).
Enrollment: Should the student's Agreement require additional analysis by the Institution, the student will be informed immediately. After being approved, the student will be effectively enrolled and will receive a welcome letter, the Catalog, and the Student Handbook. After that, the online student will receive an e-mail with information on how to access the Student's Portal and the template to be used their assignments. On-campus students will receive their class schedule. The Student ID Card will be sent by mail. Now the student is ready to begin their classes!
Mode of Study
Three-Course Delivery Methods: Face-to-Face/Synchronous.
Classes start immediately after enrollment, on an ongoing basis. For on-campus courses, invitations are sent out and students confirm their presence a minimum of (2) two weeks prior to the course date.
Last updated Feb 2020
About the School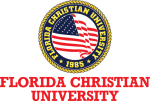 Founded on August 29th of 1985, FCU always had the mission of providing Higher Education in a practical and accessible way, to professionals and ministers, preparing them to accomplish their callings ... Read More
Founded on August 29th of 1985, FCU always had the mission of providing Higher Education in a practical and accessible way, to professionals and ministers, preparing them to accomplish their callings with Christian foundations. The University promotes global outreach distance learning education programs through video, independent study, and online classes with qualified faculty and use of state- of- the- art technological infrastructure.
Read less