Doctor of Philosophy in Electrical and Computer Engineering
Home ›
PhD ›
Doctor of Philosophy in Electrical and Computer Engineering
Program Description
The Doctor of Philosophy (Ph.D.) in Electrical and Computer Engineering Program is for students interested in pursuing advanced studies and research in Biomedical Technologies, Communications Systems, Computer, and Software Systems, Energy Systems, or Micro and Nano Technologies. Applicants to the program must have a high scholastic standing and must have demonstrated an aptitude for research to be admitted to the Ph.D. program, as the program is designed to develop the ability for independent research.
Electrical and Computer Engineers develop computing systems, from chip architecture to mobile applications, to communications protocols as well as the energy systems to allow these devices and all other electrical systems to function. The discipline has a huge impact on society because it helps to design the systems we use in everything from health to finance to safety.
In this program, students can choose to contribute to research on technologies very close to or already in the market or technologies that are in the early stages of research such as quantum computing or carbon nanotubes.
The Doctoral (Ph.D.) program is designed to develop the candidate's ability for independent research. Applicants to the program must have a high scholastic standing and demonstrated an aptitude for research to be admitted to the Ph.D. program. A minimum of 24 credits of approved courses is required for adequate completion. For those holding a Master's degree or transferring from a Master's program, appropriate credit will be given for courses completed. Courses are intended to provide both a general intellectual proficiency and specialization in a selected area.
Ph.D. students will normally be required to spend a minimum of three winter sessions at the University, although in some circumstances it is possible to complete in 2 years following a Master's degree. Substantial completion of the Ph.D. requirements is expected within three years for students with a Master's degree, and within 4 years for those students who have transferred from the M.A.Sc. program. The University requires that the Ph.D. program is completed within 6 years of initial registration.
What makes the program unique?
Electrical and Computer Engineering is one of the largest graduate programs at The University of British Columbia with over 75 faculty members and 400 students. All of our faculty members lead distinguished research programs. The faculty members also collaborate with colleagues in the Faculty of Medicine and Faculty of Science as well as with industry leaders. These collaborations allow our students to work beside world-leaders in their area of interest. Our students use cutting-edge technologies at The University of British Columbia's many research facilities and centers of excellence as well as in the field.
Quick Facts
Degree: Doctor of Philosophy
Subject: Engineering
Mode of delivery: On-campus
Registration options: Full-time
Specialization: Electrical and Computer Engineering
Program Components: Dissertation
Faculty: Faculty of Applied Science
Application Notes
Applicants are required to upload to their application a PDF version of their Official Transcripts from each post-secondary institution (college, university, etc) that they have attended, showing both sides of the transcript document to include the university grading scale.
Research Supervisors
This list shows faculty members with full supervisory privileges who are affiliated with this program. It is not a comprehensive list of all potential supervisors as faculty from other programs or faculty members without full supervisory privileges can request approvals to supervise graduate students in this program.
Aamodt, Tor (computer architecture, optimizing compilers, Computer architecture, Microarchitecture, and programming models for energy-efficient computer accelerators)
Abolmaesumi, Purang (Biomedical Engineering with emphasis on computer-assisted surgery, image-guided therapy and medical image analysis, prostate cancer)
Abugharbieh, Rafeef (Medical image computing)
Beznosov, Konstantin (usable security and privacy, mobile security and privacy, computer security and privacy, online social networks security and privacy)
Bhargava, Vijay (Green communications, cognitive and cooperative wireless systems, MIMO-OFDM systems, cross-layer analysis)
Chen, Yu Christine (modeling, analysis, and control of electric power systems)
Cheung, Karen (Biotechnology, MEMS, and BioMEMS, Microtechnology, Lab-on-a-Chip, Microfluidics, neural implants, biomedical engineering, Biomedical Microsystems for diagnostic and therapeutic applications, dielectric spectroscopy for flow cytometry, implantable polymer-based microelectrode arrays, integrated cell culture systems)
Chrostowski, Lukas (semiconductor lasers, optics, Vertical-Cavity Lasers, silicon photonics, photonics, optoelectronics, nanophotonics, biomedical photonics, Semiconductor lasers, optical communications, high-speed laser modulation, VCSELs, photonic integrated circuits (PICs), biophotonics)
Cretu, Edmond (Clean Energy, Microsystems, adaptive MEMS, micro-instrumentation, nonlinear signal processing, BioMEMS ultrasound imaging)
Dumont, Guy A (biomedical engineering; automatic drug delivery; mobile health; global health; anesthesia; physiological monitoring; Adaptive control, predictive control, control of distributed parameters systems, advanced process control, applications of wavelet analysis, biomedical applications of control, pulp and paper process control)
Dunford, William (Electrical power conversion, electric vehicles, alternative energy and sustainable development, DC systems with load and battery management., Clean Energy, power conversion, ranging from utility to microelectronic applications)
Fedorova, Alexandra (design of system software: the software that manages the hardware and decides how to allocate its resources to applications; building better performance tools)
Fels, S Sidney (computers and art; multimedia; computer music, Human-computer interaction, human 3D biomechanical modeling, speech synthesis, medical applications of modeling, computer vision, interactive arts, and music)
Gopalakrishnan, Sathish (computer and software systems, real-time and embedded computing (computer systems as part of the real world); cyber-physical systems, Real-time systems, distributed systems, resource management)
Ivanov, Andre (microelectronics; integrated circuits, computer chip design, smart grid, engineering curriculum, Computer and Software Systems, Emerging Micro/Nano Technologies)
Jaeger, Nicolas A (Integrated-optics, fiber-optics, optical sensors, optical measurement of voltage and current in power substations, ultrahigh-speed electro-optic modulators, ultrahigh-speed measurement techniques)
Jatskevich, Juri (Power and energy systems, smart energy grids, power electronic systems, and converter circuits, electrical machines and drives, controls, electromagnetic transients, computer modeling and simulation, distributed and parallel simulation)
Kruchten, Philippe (software, software design, software development, engineering design, entrepreneurship, project management, profession, licensing, Architecture of large-scale, software-intensive systems Software development processes Software project management)
Lampe, Lutz (Communication Systems, Wireless Communications, Mobile Communications, Communication and information theory, Smart Grid, Grid diagnostics, Ultra-wideband (UWB), Wireless sensor networks, Localization and tracking, RFID, Cognitive radio, Power line communications, Compressed sensing, Machine Learning)
Lemieux, Guy (vector processors, parallel programming, programmable logic devices (PLDs, FPGAs), computer architecture, computer arithmetic, custom computing hardware, computer engineering, Programmable logic and computing systems, multiprocessor and computer architecture)
Leung, Cyril (Wireless communications, cellular systems, multihop mobile networks)
Leung, Victor C (satellite communication networks; wireless and mobile communication networks; high speed and broadband networks; computer networks; data communications, telecommunications and computer networks, wireless and mobile networking, network architectures and protocols, network management techniques, performance evaluations)
Lis, Mieszko (Computer and Software Systems)
Madden, John (artificial muscle, wearables, smart materials, electronic skin)
Marti, Jose (Computer modeling of response to disasters, Infrastructures Interdependencies Simulation (I2Sim) project, electric power, energy systems)
This list shows faculty members with full supervisory privileges who are affiliated with this program. It is not a comprehensive list of all potential supervisors as faculty from other programs or faculty members without full supervisory privileges can request approvals to supervise graduate students in this program.
Mesbah, Ali (Computer and Software Systems; software engineering)
Michelson, David (wireless communications, Propagation and channel modeling, low profile antenna design, wireless communication system performance, EMI/EMC)
Mirabbasi, Shahriar (Analog and mixed-signal integrated circuits and systems design, integrated circuit design with an emphasis on high-speed data communication and signal processing applications)
Nasiopoulos, Panos (Interactive multimedia (eg, iDTV, DVD), video broadcasting and streaming, multimedia middleware, video indexing, and retrieval, digital video watermarking, next-generation video and audio processing and compression)
Nojeh, Alireza (Nanostructures (esp based on carbon nanotubes), controlled nanofabrication, electron emission phenomena, electron microscopy, modeling and simulation of nanoscale systems)
Ordonez, Martin (Energy systems, renewable energy, wind power, solar power, battery systems, fuel cells, electric vehicles, smart grid. )
Pattabiraman, Karthik (Software Reliability, Computer Security, Fault-tolerant computing, Software Security, Computer System Reliability, Computer Failures, Safety-critical computer systems, software failures, software faults, hardware faults, hardware failures )
Ripeanu, Matei (Distributed systems, peer-to-peer systems, high-performance computing)
Rohling, Robert (Medical Imaging, Medical Information Systems, Robotics, Interventional Ultrasound, 3D Imaging, Spatial Compounding, Robotic System Calibration, Elastography, BioMEMS, Biomedical Engineering, Medical imaging and information systems, robotics, ultrasound imaging in 2D and 3D, biomedical technologies)
Rubin, Julia (security and privacy in mobile applications, energy-efficiency in mobile and cloud software, compositional and collaborative software development)
Salcudean, Septimiu (Biomedical technologies, Haptic interfaces, teleoperation and simulators, medical robotics, imaging and interfaces, optimization-based design, prostate cancer)
Servati, Peyman (Energy Systems, Emerging Micro/Nano Technologies)
Shekhar, Sudip (Chip design, radio communication, mobile communication, data links, integrated circuits, photonics, CMOS, wireless, electronics, Internet of Things)
Stoeber, Boris (Microelectromechanical Systems, MEMS, Microfluidics, Sensor Technology, Biomedical Microdevices, Microelectromechanical Systems (MEMS), Microflow Phenomena, Sensor technology, Integrated microsystems for biomedical applications and for environmental control)
Takahata, Kenichi (Biomedical Technologies, Emerging Micro/Nano Technologies)
Tang, Shuo (Biophotonics, biomedical optics, optical tissue imaging instrumentation, optical coherence tomography, multiphoton microscopy)
Turner, Robin (Biomedical Technologies)
Walus, Konrad (Nanoelectronic devices and circuits, quantum-dot cellular automata, single-electron transistors, quantum mechanical simulations)
Wang, Zhen (Signal processing theory and applications, bioinformatics)
Wilton, Steven (Integrated Circuits, Flexible Computer Chips, Flexible Computers, Computer Engineering, Computer and Software Systems)
Wong, Vincent (Protocol design, optimization, wireless networks, smart grid, machine-to-machine communications, RFID, and intelligent transportation systems)
Yedlin, Matthew (earthquakes, nuclear non-proliferation, nuclear weapons, flipped classroom pedagogy, geophysics, digital signal processing, electroencephalography)
Recent Doctoral Citations
Dr. Ahmadreza Farsaei
"Dr. Farsaei studied photonics, the science of light. He developed techniques and methodologies that address several challenges of electro-optical simulation and modeling. His work has been implemented in industry-leading photonic tools found in various applications including telecommunications, entertainment, and medicine." (May 2017)
Dr. Caitlin Schneider
"Dr. Schneider developed new methods for kidney tissue interrogation through the use of ultrasound and ultrasound elastography imaging. This technique allows for the non-invasive measurement of tissue stiffness which is an indication of cancer and scar tissue build-up for improved surgical navigation and overall monitoring of kidney health." (May 2017)
Dr. Andrew Ho
"Dr. Ho developed new methods in fluid simulation for the study of non-Newtonian liquids in complex three-dimensional domains. His work was used to explore saliva's lubricative effects in swallowing." (May 2017)
Dr. Jonas Michael Flueckiger
"Dr. Flueckiger developed optical-based biosensors using traditional microchip fabrication processes. He demonstrated the efficacy of such miniaturized, low-cost sensors for blood analysis applications and showed the potential of such biosensors to transform medical diagnostics and healthcare delivery." (May 2017)
Dr. Bojiang Ma
"Dr. Ma developed novel communication methods and resource management algorithms in future smart home networks and fifth-generation wireless systems. The proposed methods and algorithms improve the quality of life of the residents in smart homes and boost the efficiency of mobile communication systems, making life easy and fun in the future." (May 2017)
Sample Thesis Submissions
Analysis of data-at-rest security In smartphones.

Analysis and design of mimo heterogeneous cellular networks.

An investigation of age-causing molecular phenomena at the gate-dielectric channel interface of MOSFET devices.

Rapid instrumentation for debugging and verification of circuits on FPGAs.

A machine learning framework for temporal enhanced ultrasound-guided prostate cancer diagnostics.

A microfluidic platform to study real-time tumor cell and tumor spheroid response to chronic and transient hypoxia.

Architectural support for inter-thread synchronization in SIMT architectures.

Enabling practical deployment of silicon ring resonator-based systems.

Analysis and optimization of communication technologies for smart grid applications.

Contextual permission models for better privacy protection.

Mobile edge cloud: computation scheduling and caching.

Winding movement and condition monitoring of power transformers in service.

Scheduling techniques for flexible semiconductor manufacturing tools.

Automated decomposition of electromyographic signals recorded with surface electrode arrays.

Teleoperation from movable bases: modeling, analysis, design, and experiments with a hydraulic motion platform.
Career Outcomes
211 students graduated between 2005 and 2013. Of these, career information was obtained for 200 alumni (based on research conducted between Feb-May 2016):
Sample employers in higher education
University of British Columbia (9)
British Columbia Institute of Technology (3)
Langara College (2)
University of Tehran (2)
University of California - San Diego (2)
Chinese Academy of Science (2)
University of Calgary (2)
Indian Institute of Technology Delhi (2)
Qatar University (2)
University of Alberta
Sample employers outside higher education
Amazon (6)
Intel Corporation (5)
Qualcomm (4)
Microsoft (4)
BC Hydro (4)
BC Cancer Agency (3)
Point Grey Research (3)
BroadbandTV Corp. (3)
AMD (2)
Fortinet Technologies Inc. (2)
Sample job title outside higher education
Software Development Engineer (7)
Engineer (6)
Research Scientist (4)
Research Engineer (4)
Senior Consultant (3)
Senior Engineer (3)
Embedded Software Engineer (3)
Director (3)
Chief Executive Officer (3)
Software Developer (3)
Ph.D. career outcome survey
You may view the full report on career outcomes of UBC Ph.D. graduates on outcomes.grad.ubc.ca.
Disclaimer
These data represent historical employment information and do not guarantee future employment prospects for graduates of this program. They are for informational purposes only. Data were collected through either alumni surveys or internet research.
Career options
The Doctoral program in Electrical and Computer Engineering prepares students for employment directly after completing the degree or to pursue further a career in research at a public institution. Some of our recent graduates are now working with Google, Microsoft, Facebook, Intel, Samsung, D-wave, BC Hydro, Bell Mobility, Sierra Wireless, PMC-Sierra, TELUS, Bank of Montreal, BC Children's Hospital, The Government of Canada, Drobo, Siemens Canada, Celestica, Cisco, Alpha Technologies, etc. Many of our M.A.Sc. graduates have also gone on to pursue their Ph.D. with us at UBC. Some graduates have completed their PhDs at institutions such as Stanford, MIT, UC Berkeley, and The Chinese University of Hong Kong. Some of our graduate students have also founded companies; a recent example is Veridae that was acquired by Tektronix.
Requirements
TOEFL (IBT) overall score requirement
100
in Reading 22
ibT Writing 21
ibT Listening 22
ibT Speaking 21
IELTS overall score requirement
7.0
IELTS Reading 6.0
IELTS Writing 6.0
IELTS Listening 6.0
IELTS Speaking 6.0
Supervisor commitment required prior to application?
No
Prior degree requirements
Applicants to the Ph.D. program must have a course and thesis-based Master's degree and references must include a detailed letter from the thesis supervisor. Applicants who have completed a course-based only Master's program are not generally eligible for the Ph.D. program. Applicants who have completed a degree by research only may have to complete a year of additional coursework as part of their Ph.D. program.
Other requirements
All applicants are welcome to submit a GRE score, and while GRE scores are not mandatory, international students are strongly recommended to submit them. Please ask GRE to submit their examination report to UBC using the institution code 0965 (UBC). Applicants who have recently (within 5 years) completed a degree in one of the following countries do not need to submit a language score: Australia, Canada, Ireland, New Zealand, South Africa, United Kingdom, United States, and the English-speaking countries of the West Indies. Other applicants, including Canadians, who have completed their most recent degree in other countries must submit a current TOEFL or IELTS (academic, not general) score. Unless you have completed a degree from one of the countries mentioned above within the past 5 years of your application, we require an official, current language score and will not waive this requirement. Our department does not consider conditional admission in the case of pending English language training.
Funding Opportunities
In the ECE department, admission is considered separately from financial support. Financial assistance is available for some students. It is up to the student to ensure that sufficient funds are available to undertake his/her graduate program. The Department has a very strong research focus and ranks number one amongst ECE departments in Canada in NSERC research funding per professor. Students should contact potential supervisors for research assistant funding.
Last updated Sep 2020
About the School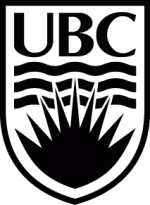 The Faculty of Applied Science oversees administrative procedures for the School of Architecture and Landscape Architecture, the School of Community and Regional Planning, the School of Nursing, and a ... Read More
The Faculty of Applied Science oversees administrative procedures for the School of Architecture and Landscape Architecture, the School of Community and Regional Planning, the School of Nursing, and all engineering activities at the Vancouver campus and the School of Engineering at the Okanagan campus.
Read less