Doctor of Philosophy in Materials Engineering
Home ›
PhD ›
Doctor of Philosophy in Materials Engineering
Program Description
The department has a strong research record and is particularly proud of its mix of fundamental research coupled with industrial relevance and interaction. The department offers opportunities for study in the fields of casting and solidification of metals, ceramic processes and properties, corrosion, composite material processing and properties, hydrometallurgy and electrorefining, physical metallurgy, pyrometallurgy, remelting processes, thermomechanical processing, and environmental processing.
What makes the program unique?
The Department of Materials Engineering at UBC (MTRL) is one of the top-rated materials programs in North America with activities spanning our internationally-leading program in hydrometallurgy to our leading-edge research and teaching in sustainability, nanomaterials, biomaterials, and composites.
Quick Facts
Degree: Doctor of Philosophy
Subject: Engineering
Mode of delivery: On-campus
Registration options: Full-time
Specialization: Materials Engineering
Program Components: Dissertation
Faculty: Faculty of Applied Science
Research Facilities
Research Centres are Advanced Materials Process Engineering Laboratory (AMPEL), Centre for Metallurgical Process Engineering, Clean Energy Research Centre, Electron Microscope Laboratory, MagNet - Magnesium Network.
Research Supervisors
This list shows faculty members with full supervisory privileges who are affiliated with this program. It is not a comprehensive list of all potential supervisors as faculty from other programs or faculty members without full supervisory privileges can request approvals to supervise graduate students in this program.
Asselin, Edouard (Hydrometallurgy (including leaching, electrometallurgy and residue characterization), Electrochemistry (including high-temperature electrochemistry and sensors))
Cockcroft, Steven (Clean Energy Research, Physical phenomena in non-ferrous casting, hot tearing, Optimization of industrial casting processes, Mathematical modeling)
Dixon, David (Fixed-bed leaching)
Dreisinger, David (Hydrometallurgy industry, iron, copper)
Fernlund, Goran (Polymer matrix composites, Biomaterials, Adhesive bonding)
Ko, Frank (Textile Structural Composites)
Liu, Wenying (Use of seawater in heap leaching; Release of selenium and associated toxic elements from mine waste materials; Heap leach modeling)
Maijer, Daan (Heat Transfer, Fluid Flow, Stress, Microstructure Materials processing models employed for process control)
Militzer, Matthias (Multi-scale modeling of microstructure evolution, Physical metallurgy of advanced high strength steels)
Poole, Warren (Advanced aluminum alloys, High strengths, high formable steels, Metal matrix composites, Microstructure/property models)
Poursartip, Anoshiravan (Polymer matrix composite materials)
Sinclair, Chadwick (Predicting the correlation between the structure of alloys, at the microstructural and atomic scale, and their mechanical behavior)
Tafaghodi, Leili (Sustainable high-temperature materials processing; Synthesis and refining of high-quality metals and alloys; Thermodynamics; Mineral processing)
Troczynski, Tom (ceramics, coatings, biomaterials, refractories, fracture, Medical applications, Processing, microstructure and properties of ceramics)
Wang, Rizhi (Biomaterials, biomechanics Also, the structure and formation processes of biologically formed materials (eg seashells, silk, teeth) and applies the mechanisms to the design and processing of novel materials)
Xia, Guangrui (Group IV semiconductors in microelectronics; Si-compatible lasers; 2D semiconductors; 3D integration of ICS; Raman spectroscopy )
Recent Doctoral Citations
Dr. Sophia Shuk Kwan Chan
"Fuel cells are promising devices to sustain our increasing need for clean energy. Dr. Chan developed a novel catalyst component using nanofibrous materials to study the impact of material and structural properties on fuel cell performance. The findings from her research can reduce costs and increase efficiencies in future fuel cell designs." (November 2018)
Dr. Farzaneh Farhang Mehr
"To reduce fuel consumption, the automotive industry is aiming to increase the use of small, powerful engines. Dr. Farhang-Mehr addressed this need by designing and testing a novel water-cooled chill to be used in the production of engine blocks. Both the experimental and mathematical model results show that the adoption of this technology has the potential to improve the in-service life of the engine block." (May 2018)
Dr. Tengteng Tang
"Why are some seniors more susceptible to hip fractures than others? To address this question, Dr. Tang studied patients who had sustained a hip fracture. By combining laboratory and clinical studies from the materials perspective, she improved our understanding of how the hip fractures in a clinical setting." (May 2018)
Dr. Chenglu Liu
"Dr. Liu conducted a study to investigate how alloy additions affect a structure during homogenization heat treatment and to examine the high-temperature strength of the AA6082 alloys. The work could assist the auto industry to replace steel components with aluminum in cars to decrease vehicle weight and reduce their environmental impact." (May 2018)
Dr. Fariba Sheykhjaberi
"Dr. Sheykhjaberi studied the semi-solid behaviors of two commercial alloys to understand hot tearing - or cracks that start during solidification of a material. She demonstrated that the strength of the material is fraction solid and cooling rate dependent. The results of this project could be used to improve the casting process of automotive parts." (May 2018)
Sample Thesis Submissions
The Chemical behavior of silver in the pressure oxidation of complex sulfide ores and concentrates.

The leaching and passivation of chalcopyrite in acid sulfate media.

Process engineering of functional metakaolin based geopolymers.

Corrosion behavior of B206 aluminum-copper casting alloy in seawater environment: electrochemical and microstructural studies.

Macrosegregation in the solidification of A356.

Fracture mechanisms and structural fragility of human femoral cortical bone.

Laser ultrasonic investigations of recrystallization and grain growth in cubic metals.

Hydrogen pore formation in an Al-Si alloy – an examination of the role of hydrogen macrosegregation.

Electrospun nanofibrous membranes for water vapor transport applications.

A study on the texture and microstructure development in extruded AA3003 alloys and the relevant mechanical behavior.

Experimental and numerical analysis of semi-solid constitutive behavior of B206 and A356 foundry alloys.

The modes of gold loss in the calcium thiosulfate leaching system.

An investigation of the efficacy of a water-cooled chill in improving the as-cast structure of the main bearing bulkhead in A319 engine blocks.

Microstructure evolution during homogenization and its effect on the high-temperature deformation behavior in AA6082 based alloys.

Structure and properties of lignin-based composite carbon nanofibres.
Career Outcomes
52 students graduated between 2005 and 2013: 1 graduate is seeking employment; for 7 we have no data (based on research conducted between Feb-May 2016). For the remaining 44 graduates:
Sample employers in higher education
University of British Columbia (3)
McMaster University (2)
University of Manchester
University of Tehran
Mewar University
Southwest Jiaotong University
Northeastern University (Shenyang, China)
Queen's University
University of California - Santa Barbara
University of Calgary
Sample employers outside higher education
Novelis Inc. (3)
Aperam
Influitive
BioInspire Technologies
Stream-Flo Industries
Niroo Research Institute
Natural Resources Canada
ArcelorMittal
AREAVA
Dana Canada Corporation
Sample job title outside higher education
Research Scientist (3)
Research Engineer (2)
Hydrometallurgical Engineer
Research Professional
Improvement Facilitator
Orthopaedic Engineer / Cleanroom Engineer
Principal Technology Development Engineer
Faculty Member
CFD / FEA Specialist
Project Manager
Ph.D. career outside survey
You may view the full report on career outcomes of UBC Ph.D. graduates on outcomes.grad.ubc.ca.
Disclaimer
This program underwent a name or structural change in the study time frame, and all alumni from the previous program were included in these summaries. These data represent historical employment information and do not guarantee future employment prospects for graduates of this program. They are for informational purposes only. Data were collected through either alumni surveys or internet research.
Requirements
TOEFL (IBT) overall score requirement
90
ibT Reading 22
ibT Writing 21
ibT Listening 22
ibT Speaking 21
IELTS overall score requirement
6.5
IELTS Reading 6.0
IELTS Writing 6.0
IELTS Listening 6.0
IELTS Speaking 6.0
Last updated Sep 2020
About the School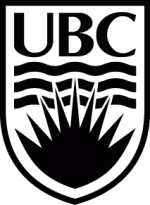 The Faculty of Applied Science oversees administrative procedures for the School of Architecture and Landscape Architecture, the School of Community and Regional Planning, the School of Nursing, and a ... Read More
The Faculty of Applied Science oversees administrative procedures for the School of Architecture and Landscape Architecture, the School of Community and Regional Planning, the School of Nursing, and all engineering activities at the Vancouver campus and the School of Engineering at the Okanagan campus.
Read less