Doctor of Philosophy in Mechanical Engineering
Home ›
PhD ›
Doctor of Philosophy in Mechanical Engineering
Program Description
The thesis-based Doctor of Philosophy (Ph.D.) in Mechanical Engineering is an advanced research-based degree. The program offers students an opportunity to work at the highest level of research, under the supervision of a faculty member. Students complete their candidacy examination within 18 months and complete their doctoral dissertation research within three to four years. It is normal department practice to initially register students in the M.A.Sc. program, and to transfer them to the Ph.D. program upon completion of the M.A.Sc. (or earlier if recommended by the supervising faculty member).
Students taking their Ph.D. in Mechanical Engineering can select one of four research areas: Design and Applied Mechanics, Mechatronics and Manufacturing, Thermofluids or Biomedical Engineering.*
*The Department of Applied Science also offers a full Biomedical Engineering (BMEG) program. Students in the BMEG program will achieve a degree in Biomedical Engineering.
What makes the program unique?
With eight Research Chairs and almost every research faculty member holding a least one NSERC grant, we have one of the most active research programs in Canada and consistently produce industry and academic leaders.
UBC is ranked in the World's Top 40 Universities by the Shanghai Jiao Tong University Institute of Higher Education and our Mechanical Engineering professors are recognized nationally and inter­nationally as leaders in their fields.
We offer affordable, competitive tuition fees and extend a number of scholarships, awards, top-ups to external awards, entrance fellowships, Research Assistantships (RA's), and Teaching Assistantships (TA's) to our students.
Quick Facts
Degree: Doctor of Philosophy
Subject: Engineering
Mode of delivery: On-campus
Registration options: Full-time
Specialization: Mechanical Engineering
Program Components: Dissertation
Faculty: Faculty of Applied Science
Research Supervisors
This list shows faculty members with full supervisory privileges who are affiliated with this program. It is not a comprehensive list of all potential supervisors as faculty from other programs or faculty members without full supervisory privileges can request approvals to supervise graduate students in this program.
Altintas, Yusuf (Virtual Machining, Computer Control of Manufacturing Systems, CAD/CAM, CNC Design, High-Speed Feed Drive Control, Real-Time Interpolation and Trajectory Generation for Machine Tools, Adaptive Control, Sensor Fused Intelligent Machining, Metal Cutting Mechanics, Chatter Vibrations in Machining, Piezo -Actuator Based Precision Machining, High-Speed Milling, Optimal Machining of Aerospace Parts, Dies and Molds, Automation, Precision Engineering, Electro-Mechanical Systems, Modeling and Analysis of Machining Processes, Mechanics, dynamics and control of micro-machining operations)
Bacca, Mattia
Bushe, William Kendal (Clean Energy, Combustion, Turbulence, Numerical Simulation, Computational Fluid Dynamics, IC Engines andThermal Power Generation)
Chiao, Mu (MEMS, Micro Sensors, Micro Actuators, BioMEMS, Nanotechnology, Bioengineering, Electronic Packaging, Nanoscience, Energy sources for micro-electro-mechanical systems)
Cripton, Peter (Biomechanics, Injury, Spinal Cord Injury, Hip Fracture, Spine, Helmet, Skull Fracture, Bone Fracture, Head Impact, Neurotrauma, Orthopaedic Biomechanics, Injury Biomechanics, Neurotrauma (Spinal Cord and Brain Injury), Biomechanics of Hip Fracture, Injury Prevention)
Croft, Elizabeth (Robotics, human-robot interaction, mechatronics)
De Silva, Clarence Wilfred (Robotics)
Elfring, Gwynn (Theoretical Fluid Mechanics, Complex Fluids, Cell Biomechanics, Capillary Phenomena, Applied Mathematics )
Feng, Hsi-Yung (Computer-Aided Design (CAD), Computer-Aided Manufacturing (CAM), 3D Laser Scanning, Three-Axis, and Five-Axis CNC Machining, 3D laser scanning, Scanning-derived geometric modeling)
Frigaard, Ian (Fluid mechanics (visco-plastic fluids))
Gadala, Mohamed (Mechanics and heat transfer, Crack Detection and Crack Propagation, Numerical Simulation of Controlled Cooling Process of Steel)
Grecov, Dana (Rheology, Rheometry, Non-Newtonian Fluid Mechanics, Computational Fluid Mechanics, Liquid Crystals, Biolubricants, Lubricants, Journal Bearings, Multi-Phase Flow, Synovial Joints, Synovial Fluid, Arthritis, Liquid crystals and nanomaterials, Biofluid Mechanics)
Green, Sheldon (Pulp and Paper, Aerodynamics, Liquid Sprays, Papermaking, Biomechanics, Building Ventilation, Fluid Mechanics)
Hodgson, Antony (Bioengineering, Biomechanics, Medical or Surgical Robotics, Medical Engineering, Electoral Reform, Single Transferable Vote, STV, Citizens' Assembly, Fair Voting )
Jelovica, Jasmin (Sandwich structures, Finite element analysis, Structural optimization, Welding and joining of metals, Ultimate, fatigue and impact strength)
Jin, Xiao Liang (Manufacturing Processes for Advanced Materials, Vibration Assisted Machining, Machining Mechanics and Dynamics, Material Characterization, Surface Integrity)
Kirchen, Patrick (Thermochemical Energy Conversion, Combustion, Internal Combustion Engines, Ion Transport Membranes, Emissions, Fuel Injection )
Ma, Hongshen (Microfluidics; Instrumentation; Cell Sorting; Cell Biomechanics; Circulating Tumor Cells; Malaria and Red Blood Cell Deformability; Single Cell Technologies; Cell Migration and Chemotaxis)
Merida-Donis, Walter (Clean energy, Electrochemical energy conversion, Thermodynamics, Low carbon fuels, Fuel cells, and hydrogen)
Nagamune, Ryozo (Robust Control, System Identification, Optimization, Hard Disk Drives Servo, Automotive Engine Control, Machine Tool Servo Control, Analytic Interpolation, Spectral Estimation, Wind Turbine Control, Wind turbine control, Automotive engine control, Hard disk drive track-following control)
Ollivier-Gooch, Carl (Algorithm Development for Computational Fluid Dynamics, Error and Stability Analysis for Unstructured Mesh Methods, Unstructured Mesh Generation, Applied Aerodynamics)
Olson, James (Application of Physics and Fluid Mechanics to Problems Associated with the Pulp and Paper Industry, Mechanical Energy Reduction in Mechanical Pulping)
Oxland, Thomas (Spinal Cord Injury, Aging Spine, Orthopaedic Implants)
Phani, Srikantha (Dynamics of multiscale materials, structures, and devices, Applied Mechanics, Micromechanics)
Ponga de la Torre, Mauricio (Spallation in Metals; Sub-linear scaling methods for calculating crystal defects using DFT)
This list shows faculty members with full supervisory privileges who are affiliated with this program. It is not a comprehensive list of all potential supervisors as faculty from other programs or faculty members without full supervisory privileges can request approvals to supervise graduate students in this program.
Rogak, Steven (Aerosols (their properties, strategies to minimize their creation and reducing aerosol concentrations where people spend most of their time )
Rohling, Robert (Medical Imaging, Medical Information Systems, Robotics, Interventional Ultrasound, 3D Imaging, Spatial Compounding, Robotic System Calibration, Elastography, BioMEMS, Biomedical Engineering, Medical imaging and information systems, robotics, ultrasound imaging in 2D and 3D, biomedical technologies)
Sassani, Farrokh (Mechanical systems automation through re-design and computer control, manufacturing processes)
Schajer, Gary (Full-Field Optical Metrology, X-Ray CT Log Scanning, Industrial Residual Stress Measurements)
Stoeber, Boris (Microelectromechanical Systems, MEMS, Microfluidics, Sensor Technology, Biomedical Microdevices, Microelectromechanical Systems (MEMS), Microflow Phenomena, Sensor technology, Integrated microsystems for biomedical applications and for environmental control)
Van der Loos, Hendrik (Rehabilitation Robotics, Human-Robot Interaction, Design for Safety, Design Methodology and Design Coaching, Roboethics)
Recent Doctoral Citations
Dr. Farzad Hemmati
"Multistage compressors are used extensively in high-speed natural gas operations and liquid natural gas industries. Dr. Hemmati's research proposed a new approach for identifying safe operation regions of these compressors. His work enriches our understanding of how to accurately estimate the stable boundaries of rotor bearing machinery." (November 2018)
Dr. Yu Du
"Dr. Du investigated the attention and navigation control of a mobile robot for carrying out dynamically challenging tasks involving humans. She made significant contributions in the development of an integrated attention model with self-awareness, and a biology-inspired method of robot planning and obstacle avoidance for a mobile robot." (November 2018)
Dr. Alexander Joseph Yuen
"Dr. Yuen studied precision manufacturing machines. He developed novel algorithms to plan the motion, control the precision, and the accuracy for a machine tool that combines a micro-milling machine and a magnetically levitated actuator. Results can be used to manufacture high precision parts found in various high tech industries." (November 2018)
Dr. Emad Chaparian
"Yield-stress fluids such as cement paste are neither solids nor "simple" fluids like water. They will flow only when we put enough force on them. In this study, Dr. Chaparian addressed the stability of particles in yield stress fluids. He also investigated the motion of particles and hydrodynamic interaction." (November 2018)
Dr. Coskun Islam
"Dr. Islam developed a novel temperature prediction model for machining of metals. The model sheds light on how heat is generated and distributed on metal cutting tools. His work helps with the designing of metal cutting tools and planning more cost-effective manufacturing operations." (November 2018)
Sample Thesis Submissions
Dynamic behavior of fluid film bearings, applications in the flexible rotor instability analysis.
Fluid mechanics causes of gas migration: displacement of a yield stress fluid in a channel and onset of fluid invasion into a visco-plastic fluid.
Displacement flow of miscible fluids with density and viscosity contrast.
Impact of humidity, temperature, and particulate fouling on membrane-based energy exchangers.
Elastohydrodynamic interactions at small scales.
Long-stroke magnetic levitation planar stages.
Trajectory generation, control, and geometric error compensation for a 9-axis micromachining center.
Paper drying: experimental studies on the influence of dryer fabric.
Mechanics, dynamics, and stability of turn-milling operations.
Particles in a yield-stress fluid: yield limit, sedimentation, and hydrodynamic interaction.
Experimental and numerical simulation of charge motion in internal combustion engines.
Dynamics and control of orbiting flexible systems: a formulation with applications.
Dynamic modeling and advanced control of ground-based and space-based deployable manipulator systems.
Crack identification in slow rotating machinery using on-line vibration measurements and 3D finite element analysis.
Multiple jet interactions with special relevance to recovery boilers.
Career Outcomes
87 students graduated between 2005 and 2013. Of these, career information was obtained for 78 alumni (based on research conducted between Feb-May 2016):
Sample employers in higher education
University of British Columbia (4)
King Saud University (2)
University of Saskatchewan (2)
University of Adelaide
UNIKA Atma Jaya
University of Ontario Institute of Technology
University of Tehran
Abu Dhabi University
University of Michigan - Ann Arbor
Ohio University
Sample employers outside higher education
Pratt & Whitney Canada (3)
Coanda Research and Development Corporation (3)
Westport Innovations (3)
FPInnovations (2)
Candu Energy Inc. (2)
BMT WBM
PARC Inc.
Paperra
Vanmok Innovative Engineering Solutions
WK Investment Network
Sample job title outside higher education
Senior Mechanical Engineer (4)
Project Engineer (2)
Scientist (2)
Manager (2)
Senior Piping Engineer (2)
Research Engineer (2)
Principal Scientist
Research Scientist
Business Development Manager
Director
Ph.D. career outside survey
You may view the full report on career outcomes of UBC Ph.D. graduates on outcomes.grad.ubc.ca.
Disclaimer
These data represent historical employment information and do not guarantee future employment prospects for graduates of this program. They are for informational purposes only. Data were collected through either alumni surveys or internet research.
Career options
The graduates of the Ph.D. program find employment at academic institutions and in high-level research and development positions in industry and other institutions. Recent Ph.D. alumni have gone on to work as tenure-track professors in major Canadian and US universities. Others have been employed as research scientists, project managers, and team leaders in high-tech startups or S&P 500 companies.
Requirements
TOEFL (IBT) overall score requirement
93
ibT Reading 22
ibT Writing 21
ibT Listening 22
ibT Speaking 21
IELTS overall score requirement
6.5
IELTS Reading 6.0
IELTS Writing 6.0
IELTS Listening 6.0
IELTS Speaking 6.0
Supervisor commitment required prior to application?
Highly recommended
GRE required?
Optional
Eligibility for Financial Assistance
Normally from their thesis supervisors and may apply for Teaching Assistantships, graduate awards, and scholarships.
Last updated Sep 2020
About the School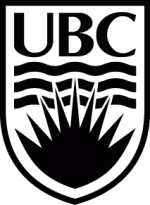 The Faculty of Applied Science oversees administrative procedures for the School of Architecture and Landscape Architecture, the School of Community and Regional Planning, the School of Nursing, and a ... Read More
The Faculty of Applied Science oversees administrative procedures for the School of Architecture and Landscape Architecture, the School of Community and Regional Planning, the School of Nursing, and all engineering activities at the Vancouver campus and the School of Engineering at the Okanagan campus.
Read less