Doctor of Philosophy in Media and Communication
Home ›
PhD ›
Media ›
Doctor of Philosophy in Media and Communication
Read more about this program on the school's website
Program Description
Doctoral Studies
Communication is a fascinating and diverse discipline that, when paired with media studies, includes a close examination of the relationships between people and media. Whether you're interested in the cultural, economic, historical or social-psychological context—or some combination of them—you'll immerse yourself in the humanities, sciences and other subject areas to earn an advanced, multidisciplinary degree in a dynamic and ever-evolving field.
Temple University's Doctoral Program in Media and Communication connects a strong media core with intellectual work in the humanities and social sciences and helps you prepare for a career in academia or career paths in consulting, education, finance, government, industry, law, policy or research. As a media and communication doctoral student, you'll work with mentors, participate in faculty research and scholarly publishing, and graduate with a strong foundation in theory and research methodologies covering several areas of interest, including
Global media, social change, and activism

Communication effects and psychological processes

Emerging media and technology

Media, identity and representation

Political communication

Journalism studies

Popular communication

The media industry, laws, and policies
Temple is one of only 115 top-tier "R1" research universities in the U.S.
You'll be mentored through an individualized course of study by members of the Media and Communication faculty to develop a scholarly profile that suits your needs and interests.
Typical Careers
As a graduate of the Media and Communication Doctoral Program, you'll be well-prepared for a career in academia. Our alumni have also gone on to work at non-governmental organizations and think tanks, as well as the private sector.
Program Requirements
General Program Requirements:
Number of Credits Required Beyond the Master's: 48
Required Courses:
MMC 8985 Teaching in Higher Education: Communications
MMC 9001 Communication Theory I
MMC 9002 Researching Communication I
MMC 9003 Doctoral Colloquium
MMC 9005 Colloquium II (two times)
MMC 9101 Communication Theory II
MMC 9102 Researching Communication II
Advanced Research Methods Course
Electives
Research Courses
MMC 9994

Preliminary Examination Preparation
MMC 9998 Pre-Dissertation Research
MMC 9999 Dissertation Research
Exams and Dissertations
You will complete your degree with a series of exams and then successfully propose, create and defend a dissertation.
Preliminary Examinations
Under the direction of an approved faculty committee, you must satisfactorily complete examinations tailored to your individual course of study before achieving formal Ph.D. candidacy. You'll determine the subject areas in advance by consulting with your Doctoral Advisory Committee. Created by the committee members and consisting of essay questions in three areas, the exams are designed to demonstrate your critical and interpretive knowledge of specialized areas of media and communication and evaluate your ability to apply specific research concepts and tools to related issues in the discipline.
The Doctoral Advisory Committee evaluates your examinations, and a majority of the committee members must agree that they have been completed satisfactorily in order for you to pass.
You'll take the exams no more than one term after you complete your course work. Note: All these tasks must be completed before you defend your dissertation proposal.
Dissertation Proposal
With the guidance of your academic advisor and at least two other committee members, you'll propose an original, theoretically motivated research project.
The proposal should consist of
the background and context of a particular research problem,

a detailed methodological plan for investigating the problem,

an exhaustive survey and review of literature related to the problem, and

an identification of the theoretical and practical importance of the problem.
It should be completed and approved no more than one term after you complete course work. Upon approval, a timeline for completing the investigation and the writing process will be established.
Dissertation and Oral Defense
With the guidance of the Doctoral Advisory Committee, you'll create and orally defend a doctoral dissertation consisting of an original empirical study that makes a significant contribution to the field of media and communication. It should both expand the existing knowledge and demonstrate your knowledge of research methods and your primary area of interest.
Dissertations should:
demonstrate an understanding of the relationship between the primary area of interest and the broader field of media and communication, and

uphold the ethics and standards of the communication field.
The Dissertation Examining Committee comprises the Doctoral Advisory Committee and at least one additional graduate faculty member outside the Media and Communication program will evaluate your dissertation and oral defense. They'll evaluate your ability to verbally express your research question, implications, methodological approach, and primary findings. Committee members vote to pass or fail the dissertation and the defense at the conclusion of the presentation.
Admission Requirements
The Doctor of Philosophy in Media and Communication degree program admits a small number of students (about 10) each fall. A master's degree is required for admission to the Doctoral Program, but it doesn't have to be a degree in communication. Students without a master's degree might want to apply to one of the master's programs in Temple's Klein College of Media and Communication.
The decision to admit an applicant is based on several criteria, including
the applicant's previous degree preparations and GPAs;

performance on the GRE (Graduate Record Examination);

letters of recommendation;

honors and scholarly achievements; and

the convergence of the applicant's abilities and research interests with those of available Klein College faculty mentors.
An applicant's goal statement is crucial in determining the fit between the prospective student and Klein College faculty.
Though not required, we strongly recommend that applicants submit samples of their scholarly research.
Submission Requirements
In addition to the university application, you must submit
official transcripts from all higher education institutions attended,

official reports of the GRE,

official reports of an English proficiency exam score (if required),

three letters of recommendation,

a personal statement and

a current résumé or CV.
Writing or research samples are optional but encouraged.
Last updated Mar 2020
About the School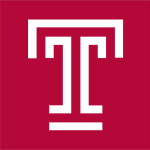 Whether you want to use video and podcasts to document the vibrant, historic city of Philadelphia; harness the power of Twitter to create social change; research the nature of political and persuasive ... Read More
Whether you want to use video and podcasts to document the vibrant, historic city of Philadelphia; harness the power of Twitter to create social change; research the nature of political and persuasive communication; or travel abroad to report from countries around the world, the Klein College of Media and Communication has a program that suits you. Our flexible yet rigorous curricula combine the latest innovations in digital media with the expertise of experienced, renowned faculty members and scholars.
Read less