Program Description
SCARP is interested in attracting students to its Ph.D. program who are interested in topics broadly related to the transition to sustainability through the democratization of planning approaches. Under this broad umbrella, our faculty have diverse interests, ranging from sustainable transportation studies to disaster preparedness, community development, and social planning, poverty alleviation at home and abroad, negotiation and mediation of land and resource conflicts, the ecological footprint, risk analysis, managing multicultural cities and regions, cross-cultural and indigenous planning, community-based urban design, urbanization and its challenges in East and Southeast Asia to name just a few of our faculty's research interests. Our research approach is inherently interdisciplinary and spans qualitative and quantitative methodologies.
SCARP's Ph.D. The program provides students with a collegial and convivial environment in which to pursue interdisciplinary research at the intersections of planning theory and practice. We aim to foster planning scholars and practitioners who can think critically, research inventively, and communicate their ideas effectively.
Each year we seek to admit between four and six students, and there may be up to 20 students in residence each year. We have developed a lively Ph.D. culture at SCARP focused around brown bag lunch discussions, lecture series organized by students, and the annual SCARP Student Symposium, organized by students and held every February on a topic of contemporary interest.
The SCARP Ph.D. is primarily a research degree, with a flexible component of coursework (view specific Required Courses). Doctoral students work under the guidance of a Supervisory Committee consisting of at least three faculty members, including the Research Supervisor. Students must satisfactorily complete coursework, two comprehensive examinations (theory and substantive), a research prospectus, a two-year residency, and write and defend a Ph.D. thesis. Overall, Ph.D. candidates should expect to spend at least 3 years in the completion of their degree requirements. Typical programs run 4-5 years.
The SCARP Ph.D. The program is governed by the general policies and procedures of the UBC Faculty of Graduate and Postdoctoral Studies (G+PS) and their more specific elaboration by SCARP.
Basic Qualifications
Applicants to our Ph.D. The program must hold a Master's Degree (or its equivalent) from a recognized graduate program in planning or a closely related field, and should preferably have work experience. Only candidates for whom a suitable Research Supervisor has been identified from among SCARP faculty are admitted to the program.
SCARP emphasizes the importance of language skills - this reflects Canada's officially bilingual status and recognizes that as planning issues become increasingly global, it is critical for planners to command more than one language. Accordingly, students with skills in languages other than English will receive special consideration, though language competence beyond English is not a formal prerequisite. If a student's research will involve communication in another language (s), we will require evidence of appropriate skills.
While graduates of SCARP's Master's programs can apply without prejudice to the Ph.D. program, experience suggests that it is preferable for such students to broaden their academic experience and intellectual horizons by seeking admission to a suitable program elsewhere.
International students should visit the UBC Graduate and Postdoctoral Studies website for application and admission for international students for additional information about the admittance of students from your home country.
Quick Facts
Degree: Doctor of Philosophy
Subject: Arts, Social Sciences and Humanities
Mode of delivery: On-campus
Registration options: Full-time
Specialization: Planning
Program Components: Dissertation
Faculty: Faculty of Applied Science
School: School of Community and Regional Planning
Research Supervisors
This list shows faculty members with full supervisory privileges who are affiliated with this program. It is not a comprehensive list of all potential supervisors as faculty from other programs or faculty members without full supervisory privileges can request approvals to supervise graduate students in this program.
Angeles, Leonora (Gender analysis, gender mainstreaming and other gender planning related tools, including feminist critiques and perspectives on the integration of gender and other social axes of difference and diversity in community planning and international development work)
Bigazzi, Alexander York (Motor vehicle emissions)
Chang, Stephanie (Community vulnerability and resilience to natural disasters)
Frank, Lawrence (health and environmental impacts of transportation and urban planning (land use) decisions. transportation, transit, public health, sustainability, sprawl, neighborhood walkability, physical activity, urban planning, Sustainable transportation)
Gurstein, Penelope (Housing)
Honey-Roses, Jordi (environmental planning, water resource management, and impact evaluation)
Hutton, Thomas (theoretical and normative issues of urban and regional change among advanced and transitional societies)
Leaf, Michael (urbanization and social change in Third World countries, particularly southeast Asia and China, Analysis and planning for societies in the midsts of their urban transitions, with particular attention to cases in Asia, Infrastructure and urban environments in developing countries)
McDaniels, Timothy (risk management; decision research, ecological risk; value tradeoffs; risk perceptions; biodiversity; wilderness benefits; global change; infrastructure; policy analysis; natural and manmade disasters, Risk management, decision research, ecological risk, value tradeoffs, risk perceptions, biodiversity, wilderness benefits, global change, infrastructure, policy analysis, natural and man-made disasters)
Sandercock, Leonie (multiculturalism and cities, urban policy, integration of immigrants, cross-cultural planning, First Nations collaborative community planning)
Senbel, Maged (Urban design, environmental planning, climate change planning, public engagement, urban agriculture, multi-media, social media, and youth engagement)
Stevens, Mark (evaluating the effectiveness of local and regional government land use planning efforts, with a goal of producing new knowledge that can help communities anticipate and adapt to changes according to the principles of sustainable development; plan-making and implementation, growth management, natural hazard mitigation, and legal issues in planning; (1) a study of municipal climate change planning in BC, (2) a meta-analysis of environmental policy adoption, (3) a plan evaluation study of award-winning plans, and (4) a study on the content and delivery of quantitative methods courses in urban planning programs)
Tran, Martino (systems science, predictive modeling and simulation for understanding and tackling societal challenges in energy and sustainability)
Sample Thesis Submissions
On the edge: a history of livelihood and land politics on the margins of Hà Nội
Career Outcomes
22 students graduated between 2005 and 2013. Of these, career information was obtained for 22 alumni (based on research conducted between Feb-May 2016):
Sample employers in higher education
University of British Columbia (3)
University of Glasgow
Ben-Gurion University of the Negev
University of Toronto
University of Manitoba
British Columbia Institute of Technology
Brandon University
Xi'an Jiaotong-Liverpool University
Purdue University
Universite de Montreal
Sample employers outside higher education
United Nations - Development Programme
Sample job titles outside higher education
Research Consultant
Principal
Requirements
TOEFL (IBT) overall score requirement
100
ibT Reading 22
ibT Writing 21
ibT Listening 22
ibT Speaking 21
IELTS overall score requirement
7.0
IELTS Reading 6.5
IELTS Writing 6.5
IELTS Listening 6.5
IELTS Speaking 6.5
GRE required?
Optional
Last updated Sep 2020
About the School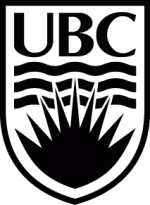 The Faculty of Applied Science oversees administrative procedures for the School of Architecture and Landscape Architecture, the School of Community and Regional Planning, the School of Nursing, and a ... Read More
The Faculty of Applied Science oversees administrative procedures for the School of Architecture and Landscape Architecture, the School of Community and Regional Planning, the School of Nursing, and all engineering activities at the Vancouver campus and the School of Engineering at the Okanagan campus.
Read less