Program Description
Hong Kong's first Doctorate in Policy Studies aims to reflect on up-to-date research and current practices in the field with an international perspective
Housing, education, aging, health, welfare, and poverty are some of the key social issues which concern Hong Kong and all other major cities in the world. As a result, there is an increasing interest in advanced studies and analysis of relevant social policies. Therefore, as a leading liberal arts university, Lingnan has launched a Doctor of Policy Studies (DPS) programme, the first of its kind in the Greater China region.
Experiential Learning
The Doctor of Policy Studies programme has flexible delivery modes and strong experiential learning elements including field visits, and academic workshops and seminars. The field visits (including overseas tours) are to ensure that students understand the current mindsets and practices regarding policy studies in other countries and can conduct their research from an international perspective, without simply relying on textbooks, journals, and other publications.
International Outlook
The Doctor of Policy Studies programme offers students a truly comparative and international perspective in understanding the rapid social, economic and political changes in the context of policymaking. It is delivered by a team of local, regional and international scholars who engage with students in critical analysis of policy responses to the many global challenges.
To assure its international competitiveness and extensive exposure of students to practices elsewhere, the programme is delivered with support from these leading international institutions:
University College London Institute of Education's Centre for Global Higher Education (CGHE) (UK)
Hertford College, University of Oxford (UK)
Faculty of Humanities and Social Sciences, University of Bath (UK)
Department of Social Policy and Social Work, University of York (UK)
Graduate School of Education, National Chung Cheng University (Taiwan)
Department of International Development, King's College London (UK)
Research Institute for Higher Education, Hiroshima University (Japan)
Graduate School of Education, Peking University (China)
Students can expect to visit some of these partner institutions in the UK, notably the University of Bath and University of Oxford.
Interdisciplinary Approach
The programme offers students a wide range of sector-specific policy expertise including education, health, housing, labor and social welfare, children/youth studies and sociology and social policy. It also provides an excellent learning platform to engage students in reflecting on current research and practices in the various policy areas with the support of Lingnan's numerous partners.
The programme team works closely with the Asia Pacific Institute of Ageing Studies, the Centre for Social Policy and Social Change, the Asia Pacific Higher Education Research Partnership, and the Department of Sociology and Social Policy to provide a high-quality and comprehensive learning experience.
Learning Outcome
The programme is particularly suitable for professionals with experience in public administration, education sector, non-governmental organizations, and think tanks. "They will gain specialized knowledge plus analytical skills from the comparative and international perspective," Professor Maggie Lau, Programme Director says. "Graduates will be able to successfully transfer and apply overseas policies and practices in Hong Kong, tackle critical social problems by analyzing and setting the right policies for the city."
The Programme provides a flexible articulation pathway for graduates of our master's degree programmes, including the Master of Social Sciences in Comparative Social Policy or the MA in International Higher Education and Management, Lau says.
Unique Features
The only professional doctorate in policy studies in Greater China
Comparative perspectives in policy studies with a wide range of sector-specific expertise
Excellent teaching team with internationally renowned scholars and policy leaders
Flexible and interactive delivery modes including experiential learning elements such as field visits, academic workshops, and seminars
Provides opportunities for student exchange at University of Bath and a summer programme at University of Oxford
Duration of Study
The DPS Programme is offered in both full-time and part-time modes.
Full-time mode:
Minimum period: 36 months
Maximum period: 60 months
Part-time mode:
Minimum period: 48 months
Maximum period: 72 months
Programme Structure
Must satisfactorily complete 5 Core Courses, 4 Experiential Learning Courses, 1 Elective Course, and Policy Studies Project (Individual project).
1. Core Courses
Globalisation, Changing Governance and Policy Analysis
Research Methods in Policy Studies
Professional Writing Workshop
Guided Study in Policy Issues
Policy Dissemination and Strategic Communication
2. Experiential Learning Courses
Dialogue with Policy Practitioners: Theory and Practice
Seminar on Social Policy and Social Change
Asia Pacific Comparative Development and Policy Symposium
Engaging the Media and Public Communications
3. Elective Course
Internationalising Higher Education: Institutional Strategy and Development
Branding and Marketing of Higher Education
Internationalisation and Quality Management in Higher Education
Managing Talents and Finance in Higher Education
Creating an Effective Student Learning Environment
Social Policy Analysis: Comparative Perspectives
Comparative Social Policy in Greater China and East Asia
Understanding Social Indicators and Social Policies
Regional Policy Study and Visit in Greater China and East Asia
4. Policy Studies Project
Tuition Fee
HKD420,000
The tuition fee can be paid in installments.
Full-time mode: 6 installments.
Part-time mode: 8 installments.
Entry Requirements
Applicants should normally hold a Master's degree in the relevant policy studies field. Shortlisted applicants will be interviewed.
Applicants whose entrance qualification is obtained from an institution where the medium of instruction is not English should fulfill the following minimum English proficiency requirement:
a band score of 6.5 or above in the International English Language Testing System (IELTS); or
a minimum score of 550 (paper-based test) or 213 (computer-based test) or 79 (Internet-based test) in the Test of English as a Foreign Language (TOEFL); or
an equivalent score in a recognized test.
Application Method
Apply through the online application system:
https://canopus.ln.edu.hk/pls/PROD/bwskalog.P_DispLoginNon
Application Deadline:
1 Oct 2020 - 30 June 2021
Application Fee
HKD 600
Last updated Sep 2020
About the School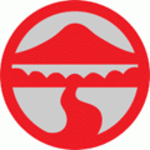 Lingnan University is the liberal arts university in Hong Kong and we have the longest established tradition among the local institutions of higher education. Our history can be dated back to 1888, wh ... Read More
Lingnan University is the liberal arts university in Hong Kong and we have the longest established tradition among the local institutions of higher education. Our history can be dated back to 1888, when our forerunner, the Christian College in China, was founded in Guangzhou, and to 1967, when the institution, as Lingnan College, was re-established in Hong Kong. In 2015, Lingnan University was named as one of the "Top 10 Liberal Arts College in Asia" by Forbes.
Read less