Program Description
The doctorate course focuses on the administration area, which is concerned with the management of organizations that conduct business in the domestic and international environment. This involves issues of local adaptation and global integration, analysis of domestic and international markets, and distribution of Marketing, Production and Innovation (Research and Development) activities, Internationalization strategies and knowledge transfer between subsidiaries, entry modes, and allocation of resources.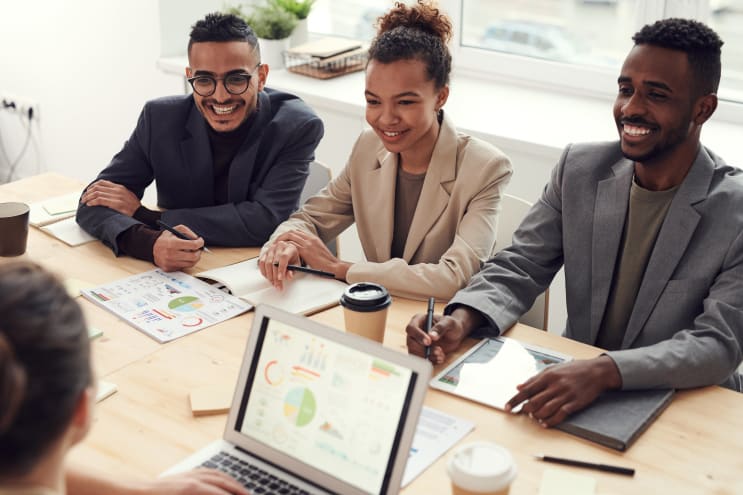 Research lines
The course is organized in two lines of research presented below.
Marketing
It involves studies and research aimed at building knowledge related to the dimension of marketing. It covers studies related to consumer behavior, marketing actions, neuroscience, branding, and marketing management in important sectors such as agribusiness, franchises and retail in the domestic and international markets.
Coordination: Profa. Dr. Thelma Rocha Rodrigues
International Management Innovation & Strategy
It involves studies and research that understand innovation and strategy in the internationalization process of companies, encompassing the planning and structuring of international functions, the global value chain, the role and strategy of subsidiaries and the internationalization process in several sectors such as infrastructure, banking , pharmacist, education. It also covers interdisciplinary and integrated training through knowledge of innovation in the international environment, involving studies on strategic innovation management, collaborative innovation, innovation in subsidiaries of multinational companies.
Coordination: Prof. Dr. Ilan Avrichir
What you will learn
The course has a workload of 600 hours, composed of the following subjects:
Compulsory Courses
Multivariate Data Analysis
Elements of Philosophy of Science
Theoretical Foundations in International Management (for line of research on Strategy and Innovation in International Management)
Qualitative Research Methods I
Quantitative Research Methods I
Advanced Qualitative Research Methods
Marketing Theory (for International Management Marketing research line)
General Electives
Teaching Internship in Administration
Theory of the Practice of Higher Education
Academic Writing Seminars
Training in Epistemology
Electives for the International Management Marketing line
Metrics and Scales in Marketing
Agribusiness and Food Marketing
International Management Marketing
International Consumer Behavior
Marketing and Diffusion of New Products in the Global Environment
Advanced Marketing Topics
General Electives on Strategy and Innovation in International Management
Theory of Organizations in a Global Environment
Public-Private Partnerships in International Business
International Strategy and Innovation
Global Innovation Management
International Strategy and Emerging Markets
Internationalization of Companies with a Focus on Innovation
Credits required in subjects **: 32 (12 in compulsory and 20 in elective) = Credit Hours 480
Credits in Mandatory Complementary Activities: 4 (Credit Hours: 60
Thesis Supervision Credits: 20 = Credit Hours: 300
Total: 56 (Credit Hours: 840)
Period: afternoon and night
** Some subjects may be offered in the English language
Selective process
12 (twelve) doctoral vacancies will be offered, which may or may not be filled, according to the selection and classification criteria listed below:
Evaluation of research documentation and pre-project
English exams
Oral test
ANPAD test
Handbags
Know the types of scholarships accepted in the course:
Promotion agencies
CAPES and FAPESP
PROSUP Integral
Monthly fee exemption after the period of implementation and receiving support.
PROSUP Rate
Aid to cover school fees (tuition).
FAPESP
There is no fee released, depending on the approval of the individual application of the scholarship application, with the consent of the advisor.
Institutional Scholarship
Offered by ESPM
Scholarships offered by the Institution itself, to work with the program and the Dean of Research and Graduate Studies Stricto Sensu, at times established by the coordination. They include total or partial exemption from tuition.
CAPES and institutional scholarships will be implemented in March. Thus, the student who is awarded the scholarship must be aware of the payment of the enrollment fee and the monthly fee for the month of February. The renewal of the scholarship will be conditioned to the performance obtained and requirements demanded by the fellow in the Semester and Annual Evaluation of the Student.
For start dates and registration periods, please contact us.
Last updated Aug 2020
About the School

Com mais de 65 anos de história, a ESPM é referência brasileira em comunicação, marketing e gestão no ensino superior, com DNA de inovação e tecnologia presente em todos os processos de aprendizagem, ... Read More
Com mais de 65 anos de história, a ESPM é referência brasileira em comunicação, marketing e gestão no ensino superior, com DNA de inovação e tecnologia presente em todos os processos de aprendizagem, formando profissionais preparados para o futuro.
Read less
São Paulo ,
São Paulo ,
São Paulo ,
Rio de Janeiro ,
Rio de Janeiro ,
Porto Alegre ,
Florianópolis
+ 6 More
Less