Read more about this program on the institution's website
Program Description
The EngD is equivalent to a PhD in its intellectual challenge, but as a research engineer (EngD) student, your research will be industry-led and your project will involve your company as an industrial sponsor. This provides an unparalleled opportunity to gain experience working at the cutting-edge of research that is relevant to the industry.
You will gain an in-depth understanding of the fundamentals of construction engineering management with the flexibility to tailor the technical and business training to the requirements of the company's research area and your career aspirations.
The Engineering Doctorate (EngD) in Construction combines advanced technical and management training with PhD level research in partnership with an industry partner/sponsor. Research projects will be directly relevant to the strategic plans of your industry partner and cover a wide range of topics in the interrelated, and globally critical areas of construction and engineering.
EngD in Construction graduates will have generated new knowledge or improved business practice in areas of the construction sector relevant to their and their employers' interests and priorities. Research engineers undertaking the programme will have the flexibility to tailor the technical and business management training to the requirements of their research area and to the business needs of their employer.
EngD students will benefit from the expertise and supervision of the academic staff and their industry sponsor. Research projects will be developed collaboratively by the academic supervisors and the research student in consultation with the sponsoring company. Sponsoring companies can range in size from SMEs to University spin-outs to multinational organisations.
Research
The EngD is a four-year course and you would spend, on average, 80% of your time in the industry and 20% at the University. The first two years will include taught courses delivered in the evenings for convenience in advanced technical areas relating to their research, combined with appropriate commercial skills training. In these early years, critical research skills will be developed through taught courses and research project work. Year's three to four are wholly spent conducting applied research, with the opportunity to gain valuable industry and commercial experience with the sponsoring company and an ongoing programme of commercial skills development.
In the first two years of the EngD in Construction, the student would complete the equivalent of a part-time PGDip or MSc. Throughout the 4 years of study, the student will engage in one or more research projects, relevant to their employer and aligned to a central thesis.
The required taught component uses courses at SCQF level 11 with 120 credits in total. The students on the proposed EngD in Construction programme will have the option to choose from a number of relevant courses currently available to cater to their individual needs and career aspirations.
Year 1: 60 credits (4 x SCQF Level 11 Courses), Progress Report on Research project(s);
Year 2: 60 credits (4 x SCQF Level 11 Courses), Progress Report on Research Project(s)
Year 3: Progress Report on the research project(s)
Year 4: EngD. Thesis or Portfolio
Course choice
A list of the current courses is summarized below.
Sustainability for Construction Professionals
Foundation Engineering
Water and Wastewater Treatment
Strategic Asset maintenance management
Quantity Surveying Financial Management
Construction Financial Management
People and Organization Management in the BE
Project Management Strategic Issues
Project Management Theory and Practice
Space Planning and Management
Real Estate Appraisal and Valuation
Environmental Hydrology and Water Resources
Construction Technology
Urban Economy and Property Markets
Contracts and Procurement
Service Procurement and Provision
Value and Risk Management
Macroeconomics Finance and BE
Design and Analysis of Tall Steel Buildings
Water Supply System Analysis
Construction Practice and Information Technology
Spatial Planning
Research Dissertation
In addition, students registered will attend workshops and seminars for the PhD cohort and specialist seminars geared towards business development and entrepreneurship.
English language requirements
Where English was not the medium of instruction during previous education, applicants must demonstrate English language proficiency equivalent to IELTS 6.5. Other qualifications may also be considered.
Application deadline
Our Dubai Campus operates a rolling year-round admissions process: as soon as one intake has closed we begin accepting applications for the next one. It is also possible for you to defer your start date for up to a year.
Most students apply 6–10 months in advance of their chosen intake. We can accept applications up until 3 weeks before the start of each intake but you should note that a late application will almost certainly mean a delay in the provision of essential administrative services, such as your student matriculation card (without which you won't be able to access the library or online services).
Last updated Sep 2019
About the School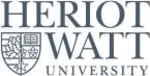 Pioneering British education in Dubai, with highly acclaimed degree programmes that meet the specific demands of local business and industry.
Pioneering British education in Dubai, with highly acclaimed degree programmes that meet the specific demands of local business and industry.
Read less