Program Description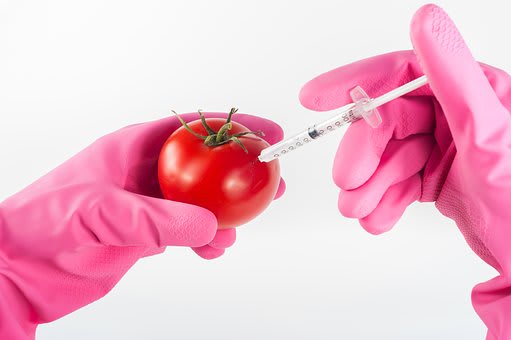 Introduction
The program of Doctorate in Environmental and Fundamental Chemistry Is an official university degree whose general objective is to train doctors in Chemistry with orientations as much towards the scope of the environment as towards the synthesis and characterization of new compounds that are able to approach and to solve the problems that demand the industry, the administration and the society In general, promoting research, development and scientific-technological innovation at both fundamental and applied levels.
It is an interdepartmental doctoral program in which doctors from the following areas of knowledge are involved: Analytical Chemistry, Chemistry-Physics, Inorganic Chemistry, Organic Chemistry, Chemical and Physical Engineering.
Why study the degree
Chemistry represents one of the sectors with the greatest social and industrial development of the last years, and is one of the fields in which the European Union maintains a level comparable to the United States and Japan, in academic as well as scientific and industrial . More specifically, Chemistry has a prominent role in protecting health and the environment, in the development of new materials and processes to improve the quality of life and socio-economic development, becoming one of the pillars Of the competitive capacity of a country.
In this line, this doctoral program presents a vision of this discipline as a broad science that deals with the macroscopic and microscopic properties of compounds and materials of all types: inorganic, organic and biological, as well as on chemical aspects of change and reactivity , And includes an important strategic character related to specialization in the Environment.
What is learned
The Official Doctoral Program in "Environmental and Fundamental Chemistry" is an interdisciplinary program, involving doctors from six fields of knowledge in the field of sciences (Analytical Chemistry, Chemistry-Physics, Inorganic Chemistry, Organic Chemistry, Chemical and Physical Engineering ) Belonging to 10 research groups listed in the catalog of research groups of the UDC, mostly attached to the Faculty of Sciences and the Center for Advanced Scientific Research. This research center, which brings together research in the areas of the international reference groups of Chemistry and Biology of the UDC, forms, together with the Biomedical Research Institute of A Coruña (INIBIC), the Strategic Association CICA-INIBIC. This group, recognized and financed by the Xunta de Galicia, is a multidisciplinary and synergistic environment focused on efficiently responding to biomedical, technological and environmental challenges, and its main objective is to be a reference in research, training and transference for the great challenges of Society, so as to ensure the retention of talent and the collection of resources for sustainable growth.
The research interests of the program, centered on chemistry, are focused on the investigation of structures, processes and mechanisms of chemical reactions and, of course, the synthesis of new compounds with obvious technological purposes that may or may not be immediate. It also addresses existing analysis methodologies and the development of the same, as well as the treatment of information to support all of this. These studies are distributed in 31 lines of research which, in turn, are grouped into 4 major Thematic Areas:
Molecular and Supramolecular Chemistry . Molecular Materials. L1. "Lanthanide complexes with technological and diagnostic applications"
Chemistry of Non-Molecular Solids and Polymeric Materials.
Chemical Reactivity.
Environmental Chemistry and Chemical Analysis.
The different lines of research of the program seek to respond to the Challenges set out in Horizon 2020 and to strategic objectives of the State Plan for Scientific, Technical and Innovation Research in force and are aligned with the priority lines of the RIS3 Galicia Program. In no case are isolated areas, but multiple synergies have been established between them that allow the development of a research 'transversal' and enable the doctoral students to acquire an integral vision of Chemistry.
Lines of investigation
These are the lines of research of this doctoral program:
Analysis of radioactive contamination
Applications of organometallic compounds
Metal-driven self-assembly
Theoretical characterization of reaction mechanisms
Organometallic catalysis and sustainable chemistry. Transition Metals Coupling Reactions: Organometallic of Indian Gold
Chemical kinetics. Nitrosation and hydrolysis reactions. Microheterogeneous media catalysis. Simulation of enzymatic catalysis
Complexation of lanthanides with technological and diagnostic applications
Selective Complexation of Heavy Metals
Waste water treatment. Anaerobic Digestion
Development of sustainable bioprocesses for the treatment of liquid and gaseous effluents
Development and Application of analytical methodologies in the industrial, environmental and agro-food fields
Design of active food polymers
Design and synthesis of vitamin D and analogues with biomedical applications. Isotopically-labeled compounds
Study of functional and multifunctional materials (dielectric, electric, magnetic, multiderroic, thermoelectric, thermal etc)
In vitro study of cellular oxidation processes
Photochemistry of compounds of environmental interest
Illation, structural determination and synthesis of new substances of natural origin and analogues
Modeling of interactions in ionic solutions: Thermodynamic and kinetic aspects
New methodologies in NMR structural determination
Physicochemical processes of metal interaction with biomaterials: Bioadsorption
Bioinorganic chemistry: vanadium complexes with catalytic applications and ruthenium complexes with antitumor applications
Computational chemistry applied to coordination compounds
Chemistry of macrocyclical coordination
Chemistry of lignocellulosic materials
Supramolecular chemistry and selective complexation of anions and metabolites
Chemometrics and quality control
Rheology and processing of polymeric materials
Synthesis of bioactive compounds and molecular materials
Synthesis and reactivity of organometallic compounds
Stereoselective synthesis and molecular modeling
Synthesis, structural and microstructural characterization of materials (mixed oxides, inorganic-organic hybrids, nanomaterials etc.)
Specific Training Complements
In case the doctor does not have the complete previous training required in the program, his / her admission to the program may be conditioned to the surpassing of specific training complements, which may be subjects or modules of master and degree. The complements assigned to the same doctorate may not exceed 15 ECTS credits and may be made prior or simultaneous to the tuition in academic tuition in the program.
In case of simultaneous realization the students will have to register for these complements at the moment of formalizing the tuition of academic tutelage in the program, which must be surpassed in the maximum term of three consecutive quarters. Failure to do so will result in student disqualification from the program.
Formative Activities of the Program
Obligatory Activities:
Attendance to Lectures / Conferences. Each doctorate must attend at least two annual lectures / conferences. Control by signature or certificate of attendance.
Congress attendance. Before the defense of the doctoral thesis, each doctorate must have attended at least one congress. Control by certificate of attendance.
Attendance to Group Seminars. They are meetings of the research group in which the doctorate is ascribed, and allows him to know in detail the research that is carried out in his own group. They are organized and planned by the research groups themselves and the coordinator will report on the assistance.
PhD Trainee Conference. It is done at the end of the second year of doctorate. Each doctorate will present, in public session, a brief summary of the research done so far.
Informational Conferences for PhD students. These are informative lectures given by doctors graduates who will give their vision about the professional reality of this group. It is a compulsory activity for third year doctoral students. Control by signature.
Writing of Scientific Articles. Before the defense of the doctoral thesis, each doctor must have written at least one scientific article related to it.
Elective Activities
Stays in R & D Centers. The completion of a minimum stay of three months in a Foreign Research Center is an essential requirement to qualify for the International Doctor Award.
Assistance to Specialized Research Seminars. They are seminars given by visiting professors. It will be controlled by signature and certificate of attendance.
Assistance to Courses and Workshops. It will be controlled by certificate of attendance.
Professional and academic outputs
Chemistry qualification is among the twenty most demanded by employers, where the chemical represents the fourth sector in importance of employment of the country. In particular, the Spanish Chemical Industry is a sector that generates 11% of GDP and more than 500,000 jobs in our country.
The chemical sector is the second largest exporter of the Spanish economy, and the first investor in R & D & I and environmental protection.
In addition to the sector of the chemical industry, doctors specialized in Chemistry have professional opportunities in other areas such as research centers, public administration and education. In this sense, the Official Doctoral Program in "Environmental and Fundamental Chemistry" takes into account the broad sectoral offer of employment, offering the necessary specialization in the sectors of greater demand where the environment and the basic and applied chemical sector stand out.
Graduates will contribute to meet the demands of industry, administration and society in general, promoting research and development and scientific-technological innovation.
Recommended profile
People interested in the field of science with curiosity to know and understand scientific facts, and propose solutions to problems in the field of Chemistry in its broadest sense (see Lines of Research in the section "What is learned").
Preferably:
Graduates / Graduates in the branch of Sciences (Chemistry, Environmental Sciences, Materials, Physics ...).
Graduates / Graduates in Pharmacy, Chemical Engineering, Industrial Engineering and related.
Master in the field of Chemistry, Environment and related.
IMPORTANT: Graduates who have exceeded 300 credits can access the doctorate without accrediting master's studies. Recommended minimum level of English: B1
Last updated Mar 2020
About the School
The University of A Coruña is a public institution whose primary objective is the generation, management and dissemination of culture and scientific, technological and professional knowledge through t ... Read More
The University of A Coruña is a public institution whose primary objective is the generation, management and dissemination of culture and scientific, technological and professional knowledge through the development of research and teaching.
Read less
A Coruña ,
A Coruña ,
A Coruña ,
A Coruña ,
A Coruña ,
A Coruña ,
A Coruña ,
A Coruña ,
Ferrol ,
Ferrol
+ 9 More
Less