Official doctoral program on equity and innovation in education
Home ›
Official doctoral program on equity and innovation in education
Program Description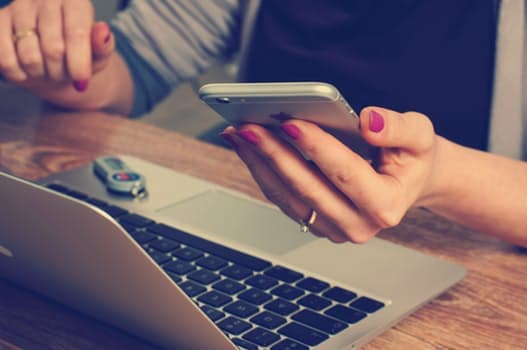 Introduction
The Programme Doctorate in Equity and Innovation in Education Is promoted by the Universities of A Coruña, Cantabria, Oviedo, Santiago de Compostela and Vigo (Coordinating University). It is oriented to the training of teachers and educational researchers from the perspective of equity and innovation.
Why study the degree
This Program seeks to respond to the existing need in today's society to focus education from the perspective of equity and innovation, justifying their interest and need in the following evidence:
The need to give continuity and offer ways of research specialization to the studies resulting from the new organization of the university system in Education, and more specifically:

The studies of teacher education in Primary and Secondary Education, which after the recent reforms are called to give access and continuity in studies of second and third cycle;
The studies of teacher training of Compulsory Secondary School, Baccalaureate, Vocational Training and Language Teaching,
Other masters of educational specialization already existent in the participating universities.

The realization of the need to promote research that addresses the problems of social and educational inequality present in our society and that are taking on new forms as a result of the social transformations of the country and the effects of a globalized economy and an increasingly fragmented society . The training of researchers prepared to detect, analyze, investigate and promote innovative educational processes committed to equity, social justice and inclusion is a highly complex challenge that forms the core of this program. In the same it is assumed the formation of educational researchers as a vital tool to promote more equitable educational systems and recognizes the indispensable role of a critical educational research for educational and social transformation. Therefore, it is of special relevance to highlight that the Interuniversity Doctorate Program in Equity and Innovation in Education aims to expand the frontiers of educational knowledge by raising equity as a challenge from which to achieve improvement and quality in education, So that the Equity-Innovation binomial constitutes the main hallmark of this program, which will define a particular way of understanding the educational research shared by the participating universities.
The training of researchers is also a key element of a knowledge-based society.
To achieve this goal, it is necessary to substantially increase the number of people with specific competences for the development of relevant inquiry processes and aimed at improving education.
This doctoral program will contribute to increase the presence in the educational and social institutions of a greater number of people with educational competence in research.
An investigation that seeks to expand the frontiers of educational knowledge, committed to the transfer of knowledge, capable of opening new ways and alternative ways of thinking and reconceptualizing education and also transforming and improving it.
What is learned
The program has two basic lines of research, within which different sub-lines are distinguished:
Inclusion and socio-educational exclusion processes
Equity and inclusion for school improvement
School abandonment and failure
Curricular materials and equity
The gender approach in the processes of exclusion and inclusion
Multilingualism: inclusion and equity of languages
Equity, social change and sustainable development
Welfare, childhood and youth
Collective in situation or risk of social exclusion
Intercultural Education
Innovation for educational equity
Teaching-learning processes for equity
Media education and digital competence for equity
Development of teaching competencies for equity
Counseling and guidance as support for quality and equity in education
Innovation in curricular subjects
Innovative educational policies and social justice
The historical construction of an inclusive and innovative school culture
Lines of investigation
These are the lines of research of this doctoral program:
Innovation for Educational Equity
Inclusion and socio-educational exclusion processes
Specific Training Complements
In case the doctor does not have the complete previous training required in the program, his / her admission to the program may be conditioned to the surpassing of specific training complements, which may be subjects or modules of master and degree. The complements assigned to the same doctorate may not exceed 15 ECTS credits and may be made prior or simultaneous to the tuition in academic tuition in the program.
In case of simultaneous realization the students will have to register for these complements at the moment of formalizing the tuition of academic tutelage in the program, which must be surpassed in the maximum term of three consecutive quarters. Failure to do so will result in student disqualification from the program.
Accessories
Statistical analysis of data in educational research
Postparadigmatic interpretative research in education: from ethnography to social cartography
Educational research from a quantitative perspective
Historical-educational research
Action research and educational innovation
Research in orientation
Educational Research Methodology: Case Studies
Research Methodology in dramatization, history and society
Methodologies of quality evaluation in educational centers
Controversies and images in education in a multicultural society.
Education of the media in the multi-screen society
Information and communication technologies (ICT) in education: what, who and how are they integrated into centers and classrooms. Work projects.
From the integration to the educational inclusion of students with special educational needs
Lifelong learning in information societies
Education and equality policies
Politics, culture, education and curricular justice in democratic societies
Vocational guidance in lifelong learning
Evaluative research in educational programs and services
Methodology of Performing Arts Research
Physical education, health education and quality of life
Leisure and sport: perspectives for socio-educational action in childhood
Mathematical education and social and cultural components of the curriculum
Attitudes in learning math
Problems of learning in the natural sciences
Teaching strategies in science and environmental education
Genesis and evolution of the educational system in Galicia in the contemporary period
Social problems. Juvenile justice and education
Municipality and educational action
Reforms and educational innovations: between educational policy and school practice
Action Research and Innovation
Instruments for the evaluation of programs and services
Treatment of information in the management and evaluation of institutions
Educational inclusion and psychopedagogical practice
Innovation-oriented research methodologies
Study of needs and evaluation of programs
Research projects and reports
Research and innovation in didactics of foreign language and literature
Innovation-oriented quantitative research
Innovation-oriented qualitative research
Qualitative Methodology
Quantitative Methodology
Methods and techniques of information collection in applied psychology
Formative Activities of the Program
A series of common activities aiming at ensuring coordination between universities and the interrelation between students and teachers required by an interuniversity program are foreseen in the curriculum of the doctoral program: through equal activities, which are carried out on a rotating basis and Sequenced in the different universities, as well as through the stays planned in the Universities of the Program and other universities with which agreements will be negotiated to facilitate student stays.
In their structure and organization, the activities will also account for the 2 lines of research of the program, so that students can choose (assisted by their directors and tutors) those activities of the training offer that correspond with the line of Research in which his thesis is registered.
As for the sequencing of the curriculum, the 48 hours of specific activities to be taken by each student are distributed throughout the three years of the program for students full time and over five years for students on time Partial, in such a way that the formative project of the students of the different modalities is concretized thus:
Orientation Days . Obligatory first year: 4 hours
Meetings with researchers of the Program . They are celebrated 5 per year, with a duration of 4 hours each Meeting. They must attend 2 every year, which means 6 meetings over the three years and a total of 24 hours of training per student. Part-time students will attend, according to their availability and thematic orientation, the same number of meetings over the 5 years they have.
Seminaries . At least 1 a year. Mandatory 3, with a duration of 4 hours, represent 12 hours per student. Full-time students will do so in the three years of the program while part-time students have 5 years to attend 3 seminars.
Meetings with young researchers . It is celebrated one of 8 hours every year. It is mandatory to attend 1 during the three years in case of students full time and the same, but over the 5 years, in case of students part time. Total: 8 hours.
In addition to these training activities, at the end of the first semester of the first year (after enrollment formalization) all students must prepare and defend their Thesis Project.
At the end of the first and second year all students will have to present their Annual Research Plan, and at the end of the third year defend their Doctoral Thesis. These deadlines, as indicated above, are extended by 2 years for part-time students, who, following the guidelines of their directors and tutors, will design a training itinerary that should culminate in the defense of the thesis five years after Doctoral term
Professional and academic outputs
Faculty of the various levels of the educational system and researchers in the field of education.
Recommended profile
Applicants who have a previous educational background and postgraduate course in the field of Education will have priority of access to the Doctorate, prioritizing these candidates according to the academic record.
The CAPD may admit candidates whose previous degree or master's degree is not related to Education, provided that the Commission considers that their training and / or previous work experience is consistent with the Program. These candidates will also be prioritized by academic record.
Each university will admit its quota of candidates and, in case the quota is not covered, the places not awarded can be assigned to candidates from other universities.
Priority will be given to those who have completed the following master's degrees (in parentheses it is specified if they must complete formative complements):
Master in Innovation, orientation and educational evaluation by the University of A Coruña (no).
Master's Degree in Teacher Training at ESO, Baccalaureate, Professional Training and Language Teaching at the universities of A Coruña, Cantabria, Oviedo, Santiago de Compostela and Vigo (si).
Master's Degree in Research and Innovation in educational contexts by the University of Cantabria (no)
Master's Degree in Intervention and Socio-educational Research by the University of Oviedo (no)
Master's Degree in Education, Gender and Equality at the University of Santiago de Compostela (no)
Master's Degree in Processes of Formation by the University of Santiago de Compostela (no)
Master's Degree in Research in Education, Cultural Diversity and Community Development by the University of Santiago de Compostela (no)
Master's Degree in Management of Educational Activities in Nature by the University of Santiago de Compostela (no)
Master's Degree in Learning Difficulties and Cognitive Processes by the University of Vigo (no)
Master's Degree in Psychosocial Education with adolescents from the University of Vigo (no)
University Master in Specific needs of educational support by the University of Vigo (yes)
Master's Degree in Multidisciplinary Intervention in Diversity in Educational Contexts by the University of Vigo (si)
Last updated Mar 2020
About the School
The University of A Coruña is a public institution whose primary objective is the generation, management and dissemination of culture and scientific, technological and professional knowledge through t ... Read More
The University of A Coruña is a public institution whose primary objective is the generation, management and dissemination of culture and scientific, technological and professional knowledge through the development of research and teaching.
Read less
A Coruña ,
A Coruña ,
A Coruña ,
A Coruña ,
A Coruña ,
A Coruña ,
A Coruña ,
A Coruña ,
Ferrol ,
Ferrol
+ 9 More
Less