Read more about this program on the school's website
Program Description
A message from the Biology Faculty at Boston College
Welcome to the Department of Biology, where research lies at the heart of the Ph.D. experience. We strive to provide our graduates with the technical and intellectual training needed for future success in a wide variety of careers.
Our department is well-equipped for modern molecular, cellular, genomic, proteomic, biochemical, imaging and bioinformatics research. We have core facilities with state-of-the-art instrumentation for genomics research, fluorescence and high-resolution live-cell imaging and flow cytometry, excellent animal facilities and substantial computational resources. We continue to grow our faculty with new hires who further strengthen our core areas of study: examining fundamental problems in cell and developmental biology, microbiology and infection, and bioinformatics.
The Department of Biology is comprised of a close-knit group of graduate students, faculty, post-docs, and researchers who collaborate to produce an atmosphere of congenial learning and discovery. Our robust department life facilitates graduate students' entry into this community of scholars. The department hosts many activities that create a strong intellectual community a message from the biology faculty at Boston college and sense of collegiality amongst our students and faculty, including an annual Department of Biology Retreat, Data Club, Cell Biology Group meetings and Microbiology Group meetings.
Our program is committed to thorough training of our students. Incoming Ph.D. students begin their research by conducting three, seven-week rotations in laboratories of their choosing. To enhance students' communication skills, each rotation concludes with students presenting the research from their rotation projects to the department. Upon completion of three rotations, students enter the laboratories where they will complete their thesis projects.
In addition to research, we aim to develop the communication skills necessary for the pursuit of a variety of potential careers. Most students gain practice in mentoring by working with undergraduate research assistants. Skills in the formal presentation of scientific data are honed at the departmental Data Club. Our students are integrated into the scientific community by a number of mechanisms. On campus, students have the opportunity to have lunch with leading scientists who present their work in our departmental Seminar Series. Our program is further enhanced by the opportunities to participate in the Greater Boston area topical research meetings and seminars. Additionally, the Department of Biology provides funding for students to attend and present their research at local, national and international meetings.
The city of Boston boasts a vibrant biomedical sciences research community, providing our students with many opportunities for collaboration and future employment opportunities in both academia and industry.
Graduate Program
Graduate Overview
Research lies at the heart of the graduate experience at Boston College. Graduate students work directly with faculty in their labs while continuing their education. Current areas of faculty scholarship and expertise include Cell and Developmental Biology, Microbiology and Infectious Disease, and Computational Biology and Bioinformatics. Within these areas of study, the department offers a program of study leading to a Ph.D. For more information about faculty research visit the Research page. The Biology department also offers state-of-the-art research laboratories and core-research support facilities, including confocal microscopy, flow cytometry, and FACS facilities.
A Master's degree is only offered through a 5-year BS/MS program for current undergraduate students.
Learning Outcomes
Learning outcomes for students who complete a Ph.D. in Biology include being able to:
Conduct original, publishable research in a field of Biology.
Formulate a novel research question and design the experiments required to make advances in the field.
Demonstrate a broad knowledge of theory and research in several areas of Biology and an in-depth knowledge of a specific area of expertise.
Display an understanding of the ethical guidelines for biological research and be able to follow such guidelines.
Communicate the findings of their research both orally and in writing to professional and lay audiences.
Ph.D. Program
Our Ph.D. program provides an in-depth training experience. Core course work is provided in cell biology, biochemistry, molecular biology, genetics, bioinformatics and scientific writing. Advanced electives are available in all areas of faculty expertise. Seminar courses provide students with ongoing training in critical thinking and oral presentation of scientific data. Research experience is provided by working in close cooperation with faculty members, postdoctoral fellows and senior students in a collaborative, supportive environment.
Focus on Research
Research lies at the heart of the biology experience at Boston College. The department offers a wide array of opportunities for scientific investigation within the areas of:
Microbiology and Infection
Cell and Developmental Biology
Bioinformatics
Research
The department has committed itself to provide fully equipped labs that support a diverse range of research. Biology department researchers have access to state of the art Core Laboratories with instrumentation for imaging facility, flow cytometry, animal facilities, and computational resources.
Research Specialties
Cell & Developmental Biology
Computational Biology
Microbiology & Infectious Disease
Financial Assistance
Department Funding
Doctoral students are generally admitted with financial aid in the form of research assistantships and tuition scholarships. These awards include a competitive stipend and a full-tuition scholarship toward all courses related to the program. Doctoral students generally serve as teaching fellows after the first year. Funding is renewable for up to five years contingent on satisfactory progress toward degree completion.
Ph.D. candidates are expected to pursue the degree on a full-time basis and to maintain satisfactory progress toward the completion of degree requirements.
Last updated Aug 2019
About the School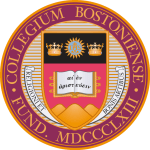 The Robert J. Morrissey College of Arts and Sciences fosters the rigorous intellectual development and the religious, ethical, and personal growth of its students. Morrissey College faculty and studen ... Read More
The Robert J. Morrissey College of Arts and Sciences fosters the rigorous intellectual development and the religious, ethical, and personal growth of its students. Morrissey College faculty and students directly engage the world's most pressing problems, using their gifts to enhance the common good.
Read less