Ph.D. in Cybersecurity Management
Home ›
PhD ›
Ph.D. in Cybersecurity Management
Read more about this program on the institution's website
Program Description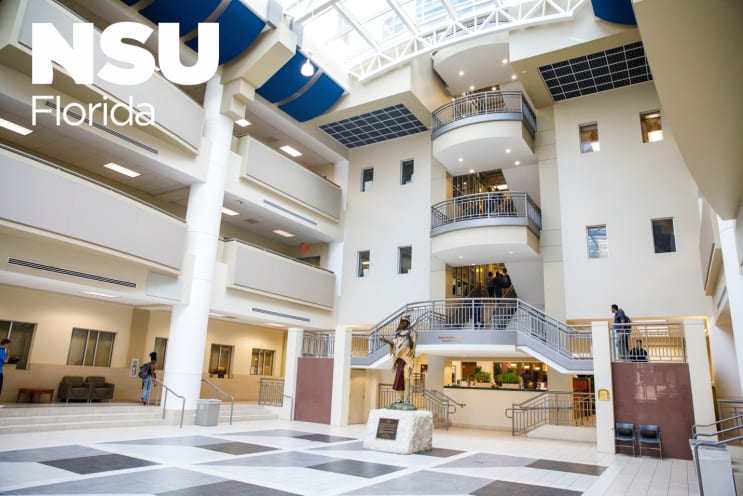 The Doctor of Philosophy (Ph.D.) in Cybersecurity Management at Nova Southeastern University's College of Computing and Engineering requires a minimum of 67 credits. Its unique format combines traditional and online instruction to provide professionals the opportunity to pursue graduate study while continuing to work in their current positions. The cybersecurity management graduate doctoral program is a comprehensive, multidisciplinary, research program that prepares graduates for key positions in academia, in federal, state and local government agencies, as well as in business and industry. The curriculum combines both technically intensive and management- focused security courses to provide a comprehensive approach to the study of information security/cybersecurity management. Each student must complete seven core courses, two doctoral research courses, and a doctoral research dissertation.
Program Format
The college offers Ph.D. programs with a blend of on-campus and online activities. The face-to-face, on-campus sessions are held once a term from Wednesday to Friday at the Fort Lauderdale /Davie Campus. Students are required to attend all of their scheduled class sessions. Between sessions, students work on course assignments and research and participate in online activities that facilitate frequent interaction with the faculty and with other students.
Learning Outcomes
A graduate with a Ph.D. in Cybersecurity Management will have the ability to:
acquire advanced knowledge and a deeper understanding of the field of cybersecurity;
communicate professionally and ethically about cybersecurity management research issues;
identify, analyze, and synthesize scholarly literature related to information security/cybersecurity; and
generate new knowledge through research/scholarship and disseminate that knowledge to others by demonstrating the necessary technical and intellectual skills to produce a written document that makes an original contribution to the field of information security/cybersecurity management.
Admissions
The Ph.D. in Cybersecurity Management is designed for individuals with experience in information security. Successful applicants will have a master's degree in cybersecurity management (or a closely associated degree) with some coursework in information security fundamentals. Additionally, students should have professional experience in information security and have strong research potential in the areas of information security.
Admission is competitive; consequently, applicants who meet the minimum requirements are not assured admission. There is no formula, yardstick or scoring, the college qualitatively and quantitatively evaluates applicants and makes selections based on performance, personal qualifications, and evidence of potential for success. We strive to identify future students with a tremendous professional outlook. Our admission process takes into consideration both your professional and academic accomplishments. Admission decisions are made on a rolling basis.
Admission requirements
An earned master's degree with a GPA of at least 3.25 from a regionally accredited institution and with an appropriate major. (see program-specific admission requirements under individual programs).
Online application and non-refundable $50.
Essay.
Sealed official transcripts from every institution ever attended.
Three letters of recommendation from three people who are familiar with your academic and/or professional capabilities and able to assess your intellectual abilities, maturity, and motivation. Recommendations from your professors are preferred. Recommendations are unacceptable if they are from family members, friends, those without experience in the research-based doctorate, or from those unable to evaluate your academic potential to succeed in the program to which you are applying. Letters of recommendations are requested and submitted electronically after you submit your online application.
A resume/curriculum vitae (CV) that provides a short account of your academic background and professional experience.
Proficiency in the English language. (Ph.D. students are expected to write numerous papers and a dissertation. Grammatical errors, spelling errors, and writing that does not express ideas clearly will affect a student's grades and the completion of his or her degree. The faculty will not provide remedial help concerning grammatical errors or other writing problems. Applicants who are unable to write correctly and clearly are urged to seek remedial help before applying to any of the college's programs.)
The college may request additional documentation to support the application. In addition, the applicants may submit standardized test scores or any additional documentation to strengthen their application.
Curriculum
The program requires at least 67 credit hours. Each student must complete seven core courses, at least two doctoral research courses, and a doctoral research dissertation. Courses, research, and dissertation registrations are listed below:
Core Courses (five credits each)
ISEC 700 Research Seminar in Cybersecurity Management
ISEC 740 Secure Systems Analysis and Design
ISEC 750 Information Protection
ISEC 765 Information Security Risk Management
ISEC 775 Information Privacy
RESD 700 Research Methods
Choose one of the courses below:


DISS 720 Human-Computer Interaction
DISS 735 Knowledge Management
Research and Dissertation Registrations
Each student will be required to complete two doctoral research courses, ISEC 885. These courses will be taken at the end of the student's coursework. These directed study courses will enable the student, with the support of a faculty advisor, to identify a viable research topic and conduct preliminary research that will lead to formal candidacy for the student.
ISEC 885: Doctoral Research in Information Assurance (4 credits each)
Students must complete 24 credits of dissertation registrations, three registrations of ISEC 901. Students who do not complete the dissertation within 24 credits will register for ISEC 920 Continuing Dissertation until the dissertation is complete.
ISEC 901 Doctoral Dissertation (8 credits)
ISEC 920 Continuing Dissertation (4 credits)
Last updated Nov 2020
About the School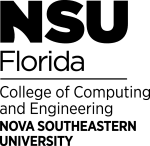 NSU's College of Computing and Engineering supports niche specializations and enjoys a stellar national reputation.
NSU's College of Computing and Engineering supports niche specializations and enjoys a stellar national reputation.
Read less