Read more about this program on the institution's website
Program Description
Welcome to the Department of Philosophy at Boston College
Boston College's graduate philosophy programs attract talented students from around the world. We offer master's and doctoral degrees, covering all periods in the history of philosophy and with a diversity of philosophical approaches.
The Department of Philosophy is noted for its strength in the history of philosophy, contemporary continental philosophy and practical philosophy, including ethics and social-political philosophy. In addition, the department offers two interdisciplinary programs: philosophy and law, and philosophy and theology. The program also includes Asian philosophy and diaspora studies.
Each September our doctoral program admits a small group of new students, who are immediately welcomed as research assistants. The experience of working with an established scholar is designed to help the student learn some of the basic skills of philosophical research and establish a mentoring relationship with one or more faculty. The program's flexibility ensures individualized attention in designing a plan of welcome to the department of philosophy at Boston college study. All Ph.D. students have funding through their fifth year in the program (fourth year if they enter with an M.A.) assuming successful completion of requirements. Doctoral students gain experience teaching in the University's two-semester Philosophy of the Person core course. There is a teaching seminar in the first two years of the program to help prepare the doctoral students to design their own syllabi and to provide feedback on teaching; ongoing class visitations take place thereafter.
The M.A. program admits an additional group of students, who share the same faculty, courses and other resources for the study of philosophy, including language preparation.
Philosophy at Boston College benefits from our location in the Boston area, a rich center of academic life, including universities, libraries and cultural institutions that aid all aspects of our research and scholarly interchange. There are opportunities for studies abroad at selected universities.
We invite you to consider joining our thriving intellectual community as we continue to investigate philosophy's perennial issues.
Graduate
The philosophy department offers an M.A. program, a Ph.D. program, and two interdisciplinary programs: a joint M.A. in philosophy and theology, and dual degrees in philosophy and law (M.A./J.D. and Ph.D./J.D.).
A significant feature of these programs is the extensive and diverse range of courses available to graduate students every semester.They cover the history and problems of philosophy, allowing for concentration in the following areas: Ancient Philosophy, Medieval Philosophy, Modern Philosophy, Phenomenology and Contemporary Continental Philosophy, Ethics, Social and Political Philosophy, Philosophy of Law, Philosophy of Religion, Epistemology, and Philosophy of Science. The department is linked to research centers such as the Lonergan Institute and is home to several scholarly journals. Members of the department are nationally and internationally known and are involved in cutting-edge research.
Furthermore, each year the department hosts many speakers from the US and abroad (through its own lecture series, or consortiums such as the Boston Area Colloquium in Ancient Philosophy), and invites a prominent scholar to be the Gadamer Visiting Professor and teach for four to six weeks.
In addition, students may take appropriate graduate-level courses in other departments of Boston College (e.g., Political Science, Theology), and may avail themselves of Boston's wider intellectual offerings thanks to Boston College's participation in the Boston Area Consortium, which allows them to cross-register for one course per semester at Boston University, Tufts University or Brandeis University. By application, they also can participate in The Graduate Consortium in Women's Studies and the Boston Theological Institute.
Boston College is a suburban campus located on the western edge of the city of Boston. Several colleges and universities, including Boston University, MIT and Harvard University, are easily within reach by public transportation. The exchange of ideas between faculty and students of Boston area colleges and universities is rich and diverse.
Learning Outcomes
Graduate Programs
Students in the course of the M.A. and Ph.D. programs in philosophy will
demonstrate a wide-ranging and sophisticated grasp of the history of Western philosophy (ancient, medieval, modern, and contemporary), i.e., be able to convey information about individual authors and texts, to state connections between the principal authors and texts, but also to explain how individual texts and authors fit into the overall movement of Western philosophy; ability to articulate a narrative of that tradition; in the case of M.A. students and of Ph.D. students completing their first year in the program, ability to converse knowledgeably about the history of Western philosophy as well as about two of the major systematic areas in philosophy (metaphysics, epistemology, ethics, natural theology / philosophy of religion, social / political philosophy).
demonstrate a sophisticated reading and interpretation of philosophical texts, i.e., to identify the main thesis of a text, to explain the thesis, to outline in detail the principal arguments in support of the thesis, and to identify the main presuppositions underlying the text; to contextualize philosophical texts and issues in a fairly sophisticated way, i.e., to locate them in their appropriate historical contexts, to show awareness of the historical background of philosophical issues, and to show alertness to the differences between philosophical genres.
demonstrate a sophisticated understanding and evaluation of philosophical arguments, i.e., to distinguish premises and conclusions, to distinguish issues of logical validity from issues concerning the truth or falsity of premises, to pick out and explain ambiguous terms, to identify presuppositions, and to highlight the most salient strengths or weaknesses of an argument.
demonstrate a sophisticated ability to write about philosophical texts and issues, i.e., to state a philosophical thesis, to explain the thesis, to construct an argument or arguments in support of the thesis, to respond to possible misunderstandings of or objections to the thesis as well as to alternative interpretations of the texts and alternative positions on the issues.
demonstrate the ability to survey and to select secondary literature that is appropriate to their work, and to make fair and effective use of this secondary literature.
demonstrate a sophisticated ability to distinguish philosophical claims from other types of claims, i.e., to recognize and articulate the differences between philosophical claims and, for example, historical and natural-scientific claims when presented with these different types of claims; to be able to explain texts in which claims of different sorts are not only found side by side but are even confused.
demonstrate a fairly sophisticated understanding of such philosophical issues as the nature and scope of human knowledge, the meaning of human personhood, the good life and moral obligation, the social and political dimensions of human existence, the relationship of faith and reason, and the existence and nature of God. This fairly sophisticated understanding would involve being able to state what the main questions are in most if not all of these areas, what the main answers to these questions are, what the principal sources of evidence are to which those answers appeal; to stake out a reasoned position on at least some of these questions; and to show an appreciation of what they do and do not know about these various issues.
in the case of Ph.D. students, demonstrate the ability to communicate clearly and effectively about the philosophical texts and issues mentioned above.
Joint M.A. in Philosophy & Theology
Demonstrate a working understanding of the fundamental texts, voices, conversations, and debates that have shaped the history of philosophy and theology in the Western tradition (ancient, medieval, modern, and contemporary);
Appreciate and systematically engage the historical and ongoing interaction between philosophy and theology in the Western tradition, particularly as it concerns questions of God, reason, revelation, faith, language, doctrine, culture, and human experience;
Appreciate and constructively engage the various genres, methods, styles, aims, and historical contexts of philosophical and theological inquiry;
Develop a program of study in consultation with an advisor that includes a concentration in one of the following areas: Faith, Science, and Philosophy; Foundations in Philosophy and Theology; Medieval Philosophy and Theology; and Philosophy and Religions.
Demonstrate a sophisticated ability to write and speak about philosophical and theological texts and issues through graduate seminars, language study, a comprehensive exam, and an optional thesis.
Doctoral
The doctoral program has long been committed to the study of the history of philosophy with particular attention to developments in contemporary European thought. It is nevertheless committed to pluralism, diversity, and inclusion, with a range of courses in Anglo-American philosophy, and a number of scholars working closely in contemporary ethics, social and political philosophy, critical philosophy of race, epistemology, philosophy of science, and philosophy of religion. We are convinced of the importance of interdisciplinary work, with active, formal programs in philosophy and law, psychoanalytic studies, Lonergan studies, Medieval thought, and philosophy and theology. We cultivate a strong sense of both the American and international contexts for our work, with a number of faculty members connected to Europe, Asia, South America, and Australia.
Admission
The department normally can admit five new students to the doctoral program each year. Their studies are fully funded, by tuition remission and stipends (graduate assistantships and teaching fellowships), for five years (four for those who already have an M.A. when they enter the program). Students with institutional external funding (e.g., Fulbright) may be admitted in addition after examination of their dossier. Students entering the program without an M.A. earn an M.A. on their way to the Ph.D.
Training in Teaching and Research
The department emphasizes the importance of training doctoral students in teaching, and philosophical research and writing. Doctoral students follow a "Professional Development Curriculum" committed to each of these areas, which prepares them to an academic career. During the first year of the program, doctoral student work closely with faculty members as a Research Assistant and attend the Teaching Seminar to prepare for the teaching of their own two-semester undergraduate introductory course to philosophy in the following years. Students teach for each of the next three years and still participate in the Teaching Seminar in their second year. The Writing Seminar, geared toward publishing and led by a faculty member, meets throughout the academic year. Students may participate in the entirety of their doctoral studies. Other meetings prepare to bibliographical research, inform about main trends in current scholarship, etc. Finally, students are guaranteed the last year of funded research and writing, without any other obligation than writing their dissertations.
Student Life in the Department
At any given time, there are approximately forty students actively at work in various stages of the program, over half of which are present on campus. Many of our students come from other countries, including Chile, China, Colombia, Congo, India, Italy, Spain, the United Kingdom, and Vietnam. Those who are from the United States come from a wide range of liberal arts colleges and universities coast to coast. A number spend part of their time in the program conducting research abroad (e.g., in recent years, Belgium, Denmark, France, Germany, the United Kingdom). Students maintain several lively study groups each year and organize at least one major conference each semester (e.g., a Workshop on Contemporary Philosophy in the fall and a Graduate Student Conference in the spring; see Graduate Activities). There is also a bi-annual off-campus community day, at which faculty and doctoral students undertake an extended discussion of professional and social concerns chosen by the students. Some funds are available to assist graduate students who are delivering papers at scholarly conferences. See also the section "Resources" in the Graduate Studies Handbook.
Additional Information
Course Work
The total course work required for the Ph.D. is 16 courses (48 credits). Students entering the program with an M.A. in philosophy may be given credit for up to six courses (18 credits) toward this requirement, but must take a minimum of ten courses (30 credits) in the program. Students entering the program without an M.A. earn an M.A. on their way to the Ph.D.
Research Assistantship
Doctoral students funded by BC are Research Assistants in their first year and are responsible for a total of up to 20 hours per week of service to faculty members of the department of philosophy.
Teaching Fellowship
Doctoral students funded by BC serve as Teaching Fellows from their second to their fourth year (third year for the students who already had a master's degree when they entered the program). Teaching Fellows are responsible for teaching one unit of Philosophy of the Person I in the Fall semester and Philosophy of the Person II in the Spring semester. The course description is currently as follows:
This course introduces students to philosophical reflection and its history through the presentation and discussion of the writings of major thinkers from ancient, medieval, modern, and contemporary periods. The course is designed to show how fundamental and enduring questions about the universe and human beings recur in different historical contexts and from a range of approaches and methods. Emphasis is given to ethical themes, such as the nature of the human person, the foundation of human rights and corresponding responsibilities, and problems of social justice.
Seminar in Teaching
To provide Ph.D. students with the requisite pedagogical instruction and supervision, the department requires first-year and second-year Ph.D. students who are or will become teaching fellows to participate for four semesters in a series of training seminars. This course should be taken during the academic year before the first year of teaching and the first year of teaching (i.e., generally the first two years of the program). These seminars deal with such issues as preparation of syllabi and exam schedules, fundamentals of the art of teaching, grading, and advising. Each student presents a sample syllabus which is then discussed by the group. The Seminar in Teaching meets six times a semester, generally on Monday afternoons. The Seminar does not count toward the doctoral requirement of 16 courses (48 credits).
Logic Proficiency
The Ph.D. student must demonstrate proficiency in logic by taking PHIL5577 Introduction to Symbolic Logic with a grade of "B" or better, or by attaining a score of 80% or better on the Logic Proficiency Examination, or by showing evidence of comparable prior course work.
Language Proficiency
Ph.D. students must demonstrate proficiency in two of the following foreign languages: Latin, Greek, French, or German, by having obtained a grade of "B" or better in a language course (two semesters at the elementary college level or one semester at the intermediate college level, or in the 12-week summer language class for graduate students at Boston College), or by passing the department's own language examination. They may take language courses at Boston College at a reduced rate of tuition, either during the academic year or during summers.
Preliminary Comprehensive Exam
Ph.D. students are expected to pass this examination at the end of their first year in the program to be authorized to teach the following year.
Doctoral Comprehensive Examination
This exam, to be taken in the fourth year (third year for the students who already had a master's degree when they entered the program), comprises two parts: 1. A qualifying paper, 2. A dissertation proposal.
Dissertation
A Ph.D. student is expected to complete a dissertation which embodies original and independent research and which demonstrates advanced scholarly achievement. The research must be carried out and the dissertation written under the direction of a tenure track faculty from the Philosophy Department. After validation by the supervisor and the second reader, the dissertation is defended in a public oral examination.
Time Limit
All requirements for the doctorate must be completed within eight consecutive years from the beginning of doctoral studies. Extensions beyond this limit may be made only with the departmental recommendation and the approval of the Dean of the Graduate School of Arts and Sciences.
Financial Assistance
Department Funding
Doctoral students are generally admitted with financial aid in the form of research assistantships. These awards include a competitive stipend and a full-tuition scholarship toward all courses related to the program. Doctoral students generally serve as teaching fellows after the first year. Funding is renewable for up to five years contingent on satisfactory progress toward degree completion.
Ph.D. candidates are expected to pursue the degree on a full-time basis and to maintain satisfactory progress toward the completion of degree requirements.
Federal Financial Aid
Graduate students can apply for federal financial aid using the FAFSA. The loans that may be available to graduate students are the Federal Direct Unsubsidized Stafford Loan and Perkins Loan, based on eligibility. If additional funds are needed, the student may apply for a Grad Plus Loan.
Office of Sponsored Programs
The Office of Sponsored Programs (OSP) assists both faculty and graduate students in finding sources of external funding for their projects and provides advice in the development of proposals. OSP maintains a reference library of publications from both the public and private sectors listing funding sources for sponsored projects. In the recent past, graduate students have received research support from prominent agencies, corporations, and organizations such as the Fulbright Commission, the Guggenheim Foundation, the National Science Foundation, the American Political Science Association, the American Chemical Society and the American Association of University Women.
Last updated Jun 2019
About the School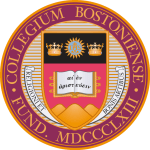 The Robert J. Morrissey College of Arts and Sciences fosters the rigorous intellectual development and the religious, ethical, and personal growth of its students. Morrissey College faculty and studen ... Read More
The Robert J. Morrissey College of Arts and Sciences fosters the rigorous intellectual development and the religious, ethical, and personal growth of its students. Morrissey College faculty and students directly engage the world's most pressing problems, using their gifts to enhance the common good.
Read less