Program Description
The PhD. study program Urban Design at the Faculty of Architecture and Design of the Slovak University of Technology in Bratislava (FAD STU or just FAD) reflects the current research and artistic orientation and enables you to refine your individual profiles, focused on theoretical and scientific exploration. The study fosters your ability to work creatively and independently on projects of theoretical, research & development (R&D) or artistic nature, and to analyze and solve challenging problems in your respective study fields. It also prepares you on how to establish your own creative R&D or artistic practice.
The Urban Design program deals with current and future issues in the fields of urbanism, landscape, and regional planning, developments on the scale of urban zones and settlement structures, with emphasis on public spaces and sustainability.
The covered scientific topics range from new technologies of space perception (augmented and virtual reality, generative design process based on the use of new software, e-governance, and participative planning), to urban planning and its relations to sustainable architecture, climate change aspects, urban mobility, smart infrastructure, etc. University Science Park, located at FAD, creates a platform for work manufacturing and is equipped with new technologies such as laser, CNC machining, 3D printers, etc. which can be used for extensive research.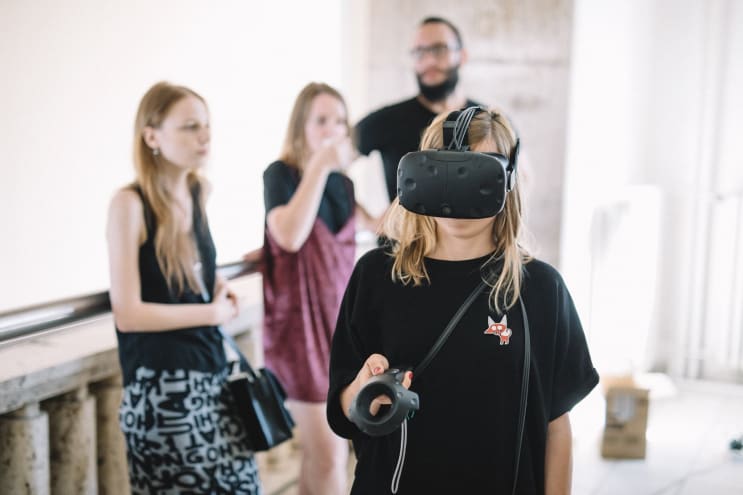 The faculty's own scientific journal ALFA provides a great opportunity to publish your research work along with other local and international researchers. As a PhD. researcher you can work independently on your dissertation, however, you will have an individual tutor in case you need advice and consultation. Ideally, research teams composed of tutors and their PhD. students work on specific projects, supported by funding and grants enabling even more intensive collaboration with international partner institutions. You will also have the possibility to apply for an internship via a number of applicable schemes. For instance Erasmus Plus program enables or you to pick, arrange and manage an internship in whatever institution or company in the world. Such an internship is also considered a part of the study.
As a graduate, you can work in the area of research and education, governmental or communal consultancy in land use planning or municipal offices, as well as in the managing bodies of landscape and spatial planning. You can even become a regular member of the faculty staff and pursue further research in the field of urban planning. You can continue your work in cooperation with international partners within international research projects and give specialized lectures.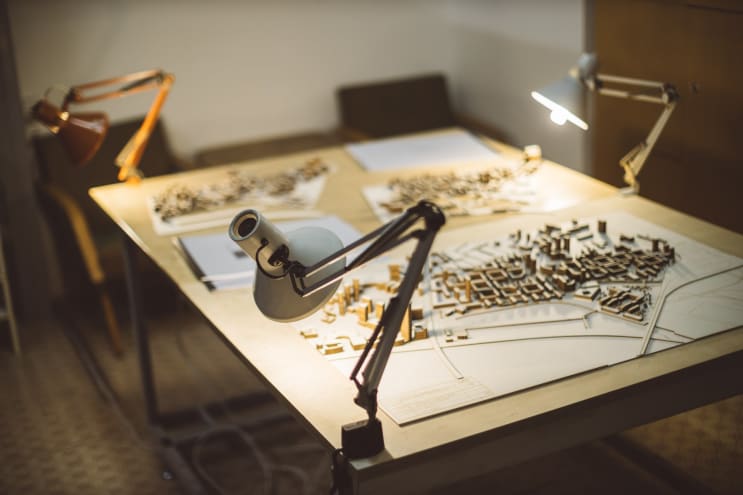 Deadlines for application
31 May 2021
Tuition Fees
Students studying in the English language
Full-time study: 3,500 € per year
External form of study: 2,400€ per year
Note 1: In case of a study extension exceeding the standard study length, foreign students studying part-time in English have to pay a fee, depending on whether the student is a citizen of a Member State of the European Union or states that are parties to the Agreement on the European Economic Area and Switzerland or not, ranging from 1600€ to 2400€/year.)
Note 2: Tuition Fees Associated with Studies at the Slovak University of Technology in Bratislava for the Academic Year 2016-2017 - Complete wording of Rector's Directive No. 3/2019-SR Tuition and Fees Associated with Studies at the STU for the Academic Year 2020-2021 issued on September 10, 2019 (hereinafter referred to as the "Directive")
The fees are subject to change. For actual fees, please check on the STU website: http://www.stuba.sk/english/degree-students/legislation.html?page_id=2021
About The School
Why the Faculty of Architecture and Design of STU in Bratislava?
The Faculty of Architecture and Design is one of seven faculties at the Slovak University of Technology in Bratislava (hereafter abbreviated as STU, from Slovak "Slovenská technická univerzita"). It is the largest and oldest school of architecture in Slovakia; the beginnings of architecture education date back to the academic year 1946/1947 and are associated with the study field called Civil Engineering.
The Faculty of Architecture adn Design (FAD) today is a creative and competitive institution with open-minded staff and successfully exploits international cooperation possibilities in research and education. Especially through the Erasmus Plus mobility program, the faculty offers exchange possibilities with more than 50 partner institutions all over Europe. Annually dozens of students of FAD study abroad as well as international students arrive to study here thanks to these partnership programs. Furthermore, about 30 international students study at FAD as students in daily form.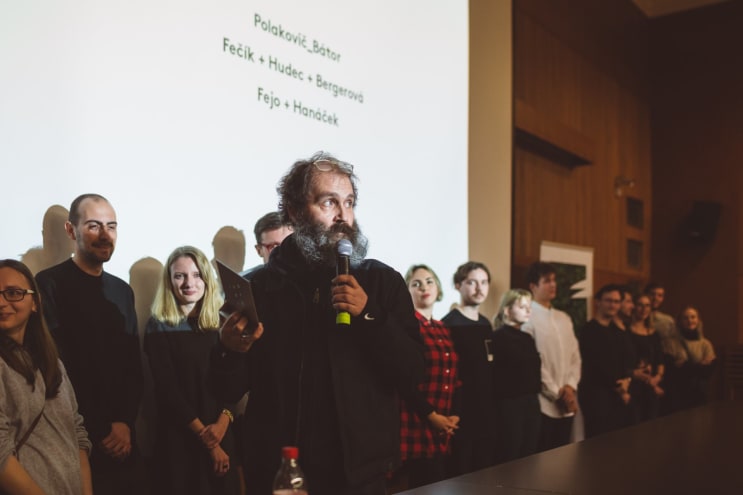 Lecturers at FAD are outstanding personalities who are not only teachers and researchers; most of them are active practicing architects, town-planners or industrial/product and graphic/brand designers. The obtained prizes and awards, as well as recognition and contacts going across the borders of Slovakia, are the best proof of their qualities.
Apart from national experts, FAD has also been inviting visiting lecturers from abroad: Jan Gehl, Marco Casagrande, Nathalie de Vries (MVRDV), Rainer de Graaf (OMA), Jenny B. Osuldsen (Snohetta), Patrik Schumacher (Zaha Hadid Architects) are just some of the numerous significant foreign experts and personalities of contemporary architecture who have visited the Faculty so far. The Faculty's international involvement is reflected by membership in international organizations and participation in multinational projects in Slovakia and abroad.
As one of the smallest metropolis in Central and Western Europe, the vibrant city of Bratislava represents an inspiring and at the same time affordable place for international students and travelers. Thanks to its geographical location in central Europe it is the gate to Europe. You will enjoy its proximity to Vienna, Budapest, Prague with perfect traffic connections. The shared history and close distances are common to these capitals and provide many opportunities for cultural, social and traveling experiences. Great bus and railway connections from Bratislava as well as easy accessibility to Bratislava and Vienna airport offer cheap connections to major European destinations.
What do we do and how?
If you are looking for the largest and oldest school of architecture in Slovakia, with the Faculty of Architecture adn Design as an integral part of the Slovak University of Technology in Bratislava, you are about to arrive at the right spot.
You can study here Architecture and Urban Design, Industrial and Product Design. The character of these studies has determined the Faculty's underlying education strategy, in particular its focus on the development of the students' creativity and critical thinking and their ability to respond to the unpredictable challenges of the future which every graduate is yet to encounter. Project-based learning led by experts with academic as well as professional background and projects coordinated in tight cooperation with practice provides a faithful simulation of "real-life" experience.
FAD offers also the possibilities of focused work in its specialized Education and Research Centre in the heart of the UNESCO Cultural Heritage city of Banská Štiavnica. In the authentic historical house (actually restored by the students) the Faculty can accommodate up to 30 students and 10 staff members during workshops or specialized courses throughout the year.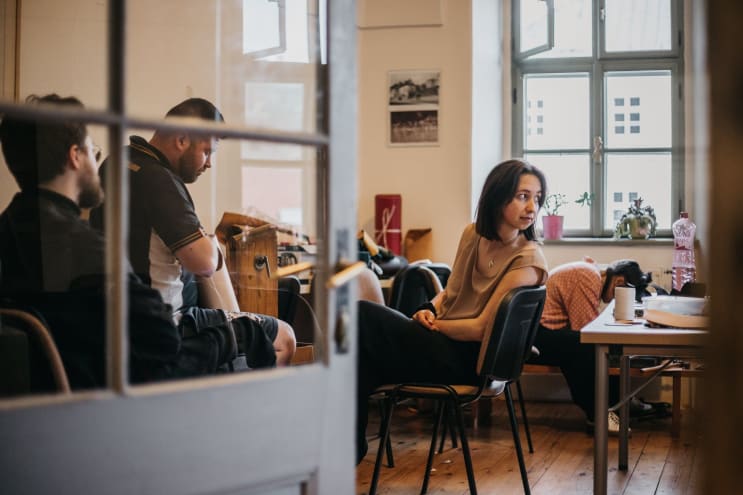 When getting closer to practice, the students are encouraged to take part in a wide range of local as well as international contests. The quality of the school is mainly confirmed by the students' achievements. FAD can proudly boast with the successes of the students in various local and international architectural- urbanistic and design competitions (e.g. Inspireli Awards, Xella, Isover, National Prize for the Design, ABF Slovakia for the best bachelor's work, Prof. Lacko Prize for the best diploma work) and many others.
With such a mindset we aim at complex preparation of our students in the field of hard skills as well as soft skills in the context of upcoming Industry 4.0.
However, a good education is not enough. We strive to create a community in the first place. Faculty of Architecture provides rich social, research, academic and sport life. We have a long tradition in organizing our biggest public event – Night of Architecture and Design. Many of the events are prepared for students by students – for example, Manifest (our first-years get a warm welcome by their new colleagues). Followed by open-days, exhibitions of students as well as professionals showcasing their work, table-tennis weekend, etc. and ending up with many local architecture, design, art festivals and markets (such as Urban Market), Faculty of Architecture and Design enjoys their presence due to its strategic location close to the Bratislava city center.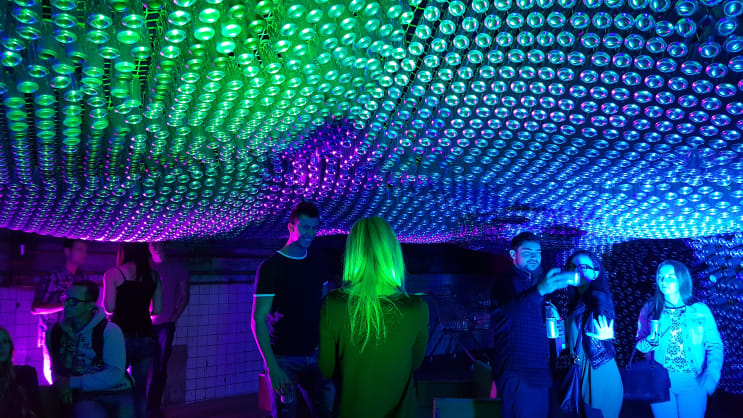 Last updated Sep 2020
About the School

The Faculty of Architecture and Design is part of the Slovak University of Technology in Bratislava as a top establishment with educational, scientific, artistic, and project activities in the field o ... Read More
The Faculty of Architecture and Design is part of the Slovak University of Technology in Bratislava as a top establishment with educational, scientific, artistic, and project activities in the field of architecture, urbanism, and design. It was founded in 1947, and since then, it is based on the most talented Slovak architects and designers.
Read less