PhD in Archaeology and History of Arts
Home ›
PhD ›
PhD in Archaeology and History of Arts
Program Description
PhD in Archaeology and History of Art
Ph.D. program in Archaeology and History of Art has two different subject concentrations:
Archaeology
History of Art

The Ph.D. program in Archaeology offers the opportunity for advanced study in the archaeology of Turkey (ancient Anatolia) and the surrounding regions. Students should be interested in specializations that reflect the expertise of the faculty including the Neolithic, Bronze Age, Iron Age, Roman or Byzantine periods. Students are encouraged to participate in faculty on-site research at Alalakh, Barcın Höyük, Gordion, Küçükyalı, and Sagalassos among others. Field studies either at an excavation or an internship are required. The program emphasizes archaeological theory and methodology and students are given instruction in ceramic analysis, metallurgy and instrumental analysis. Partnerships with other departments at the university make available specialized instrumentation for analysis. Instruction is offered in scanning electron microscopy (SEM), petrography, micro-soil analysis, trace element analysis, metallurgy (polarizing light microscopy), GIS applications and organic residue analysis. The program also stresses the importance of cultural heritage management and public archaeology education through museums.

The Ph.D. program in the History of Art combines the study of the cultural, formal and theoretical aspects of visual culture with academic and practical training in museum studies and heritage site management. Doctoral students in the program are expected to develop an academic specialization in a particular subject or era of art history in which there is faculty expertise (Roman, Byzantine, Seljuk or Ottoman). Additionally, students are expected to acquire a solid theoretical background along with the practical skills that are needed by museums and the heritage management industry. In addition to the upper level and graduate courses offered in the Archaeology and the History of Art department, PhD students in the History of Art are also eligible to take a variety of cross-listed courses in the History Department and the Media and Visual Arts department. The department maintains a close affiliation with many of the Koç Foundation cultural institutions throughout Turkey, particularly the Koç University Research Center for Anatolian Civilizations located in downtown Istanbul. Field studies are an integral part of the Ph.D. program in the history of art, and all doctoral students are expected to partake in an internship at a museum, cultural heritage organization or an archaeological site.
The following tracks are available in terms of courses and supervision:
Archaeology
Art History
Cultural Heritage and Museum Studies
Late Antique and Byzantine Studies
Maritime Archaeology
Our courses and expertise are wide-ranging in terms of periods and geographies and include:
prehistoric Anatolia
the Greek Empire
the Roman Empire
the Late Antique period
the Byzantine Empire
the Ottoman Empire, and
the modern period
We offer you as a graduate student:
theories and methodologies in archaeology, art history and architectural history
hands-on training in methods of analysis and conservation in the university's laboratories
field trips to archaeological sites and architectural monuments,
museum or cultural organization visits and internships
Participation in conferences and workshops organized by Turkish and international visiting scholars and specialists.
participation in one of our archaeological excavation projects during the summer
participation in workshops in Turkey and abroad
courses in your area of interest in the field of Digital Humanities
courses in Languages of the Mediterranean and Anatolian worlds, such as Greek, Latin, Hittite, Luwian and Ottoman Turkish.
Application requirements:
3 Recommendation Letters
TOEFL IBT (minimum 80) exam scores
Transcripts
Statement of Purpose
All these documents are required and should be uploaded using our online application system.
Please note that GRE and TOEFL requirements can't be waived for any applicant even if they did their whole previous education in English.
After you submit your online application, you may be shortlisted and contacted by the Graduate School to schedule an interview by Skype.
Scholarships
After the interview, if you are offered admission into the program you will also automatically receive a scholarship offer. There are no additional forms.
The scholarships for our PhD (4 years) program include:
100% tuition scholarship
Monthly stipend and free accommodation (on a competitive basis)
Other benefits (health insurance, office space)
Last updated Aug 2019
About the School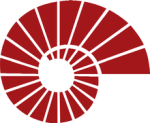 Koç University is a leading research and liberal arts university located in Istanbul, Turkey that offers all its programs in English. Recognized globally for facilitating cutting-edge research in its ... Read More
Koç University is a leading research and liberal arts university located in Istanbul, Turkey that offers all its programs in English. Recognized globally for facilitating cutting-edge research in its full collection of Colleges—including Administrative Sciences & Economics, Engineering, Natural Sciences, Humanities & Social Sciences, Law, and Medicine—Koç University has been distinguished by its notable contributions to the elevation ofeducation, knowledge, and service, both domestically and beyond. International admission details can be found at https://international.ku.edu.tr/
Read less