Program Description
Our PhD in Bioengineering focuses on the areas of biomaterials and biomechanics. This interdisciplinary program provides a broad-based research perspective that draws upon the expertise of our faculty from unique disciplines.
Emphasis Areas Include:
Biophysics
Energy efficient remote sensing
Engineering of artificial plants
Environmental endocrinology
Informatics and Computing
Muscle-like actuation and Wearable Robotics
Novel biomaterials
Wound healing
What Will You Gain From Our Program
The goal of this program is to educate future industry and research leaders in bioengineering through an integrative and interdisciplinary approach. Students will receive advanced training in research through focused coursework and will develop expertise in collecting, analyzing, interpreting, and presenting data at a level appropriate for positions in industrial research and development or academia.
After completing the degree, students are prepared to undertake careers in industry, government organizations, nonprofits, and universities.
Learning Outcomes
Students will build skills and knowledge through formal coursework and an original dissertation project. The goal is to foster students' abilities to identify and synthesize fundamental principles of bioengineering and apply them to complex problems. NAU graduates with a Ph.D. in Bioengineering will have achieved the following learning outcomes:
Critical Thinking: Demonstrate the ability to apply graduate-level critical thinking skills to formulate and solve advanced bioengineering problems in the emphasis area (Biomaterials, Biomechanics, Biophysics, Informatics & Computing).
Interdisciplinary: Demonstrate the ability to integrate information, data, techniques, tools, perspectives, concepts, and/or theories from two or more disciplines to advance fundamental understanding or to solve problems whose solutions are beyond the scope of a single discipline or area of research practice.
Research Design and Execution: Demonstrate the ability to independently and creatively design and conduct research studies, including synthesis of the scientific literature in the field of study, the design of dissertation research, and interpretation of complex quantitative analyses.
Oral Communication: Demonstrate the ability to communicate effectively the results of a comprehensive research project through oral presentations.
Written Communication: Compose and engage in highly effective written communication in bioengineering; demonstrate clear argumentation and logic in a variety of written communications, including published papers and grant proposals.
Admissions Requirements
Excellent candidates for this doctorate have an earned thesis-based Master of Science degree in bioengineering, biology, mechanical engineering, or appropriately related science. Direct entry into the PhD program from a Bachelor of Science degree will be considered on a case-by-case basis for exemplary applicants.
Important: All applicants are expected to make contact (i.e. email communication or lab visit) with potential faculty members in the department BEFORE APPLYING. Applicants should only apply if a mentor agrees to support the applicant.
Funding Your Graduate Education
A variety of funding possibilities exist to support your education at NAU:
Graduate Assistantships
Teaching Assistantships
Research Assistantships
Service Assistantships (outside of your department)
Speak with faculty in your research discipline BEFORE APPLYING to discuss available teaching and research assistantships.
Presidential Fellowship Program
Financial Aid
Last updated Jun 2020
About the School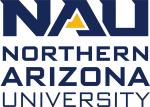 Northern Arizona University is a public university offering undergraduate, graduate, and professional degrees of high quality and societal value. As a student, you are at the center of the NAU experi ... Read More
Northern Arizona University is a public university offering undergraduate, graduate, and professional degrees of high quality and societal value. As a student, you are at the center of the NAU experience, which is guided by a dedicated and distinguished faculty committed to teaching, individual engagement, and research excellence.
Read less