Program Description
Unraveling the mysteries of the mind and the brain is one of the most fascinating endeavors of the 21st century. At ELSC, we believe that the key to solving this mystery lies in interdisciplinary research, and must therefore combine theoretical, biological, and cognitive approaches in neuroscience.
A global leader in computational neuroscience, the Center boasts one of the widest, most diverse academic programs in the field. Our five-year Ph.D. program provides the most promising graduate students with the theoretical and experimental tools required to achieve true interdisciplinary research capabilities. This wide, solid base will allow them to understand how the nervous system efficiently performs a wide variety of functions, including perception and action, learning and memory, thought, and creativity.
Our intensive program is anchored in computational neuroscience and includes advanced courses that provide a comprehensive background. These courses include physiology of the nervous system, theoretical neural and cognitive sciences, cognitive psychology, machine learning, and information processing, and advanced research methods. Experiencing the various disciplines and gaining access to some of the world's leading brain researchers and their work, allows students to build their future-facing research paths. Indeed, over the years, a third of our graduates have become independent researchers in the various fields of neuroscience, at leading Israeli and global universities.
As an international Ph.D. program, all classes and scientific activities are conducted in English. Following the first three semesters, during which the program is comprised of core courses, students join research labs and engage in thesis research, alongside a personalized program of required and elective courses, that allows them to meet the necessary doctorate requirements. Throughout their studies, students enjoy generous scholarships and travel fellowships and are encouraged to participate in international conferences and visit relevant research centers around the world.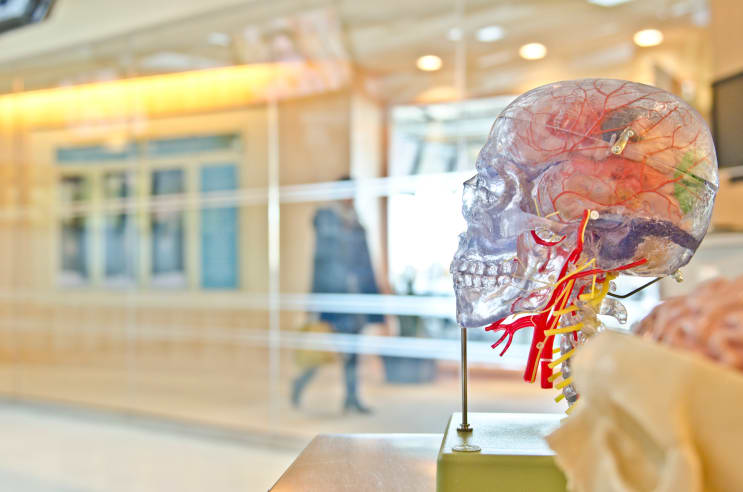 Course of Study
First Year
Semester A -> Supplementary courses – according to individual background
Semester B -> Required courses
Second Year
Semester A -> Completion of all required courses
Semester B -> Finding a lab; MSc Seminar
Third Year
Semester A -> Qualification exam and registration as a doctoral student (Stage A)
Fourth Year
Completion of 50 credit points
Submission of the full research proposal (Stage B)
Fifth Year
Scholarships
Tuition: Full tuition will be granted during the first two years of study and will be renewed for three additional years after students register for their doctorates.
Stipends: ELSC offers generous five-year stipends, subject to funding regulations (approximately 6,000 NIS per month during the first 2 years. Registered doctoral students will receive additional 3 years of doctoral stipends). Additionally, approximately 20% of our doctoral students receive prestigious excellence scholarships from Google, IBM, Adams Foundation, Azrieli Foundation, and more.
Travel Grants: We provide annual travel grants to ELSC students.
ISFN: In the first two years of study, we cover all expenses related to registration for and accommodation at the Israeli Society for Neuroscience annual meeting.
Eligibility for Admission
We consider candidates who hold a Bachelor's degree or are in their last year of studies, in the fields of natural sciences, mathematics, social sciences, engineering, computer sciences, and medicine. To be eligible for admission, a record of academic excellence (an average of at least 85) is required.
International students who are non-native speakers of English are required to submit proof of English proficiency (the minimum requirements are: TOEFL - 89; IELTS - 7; AMIR - 220; AMIRAM - 120; European standards - B2).
The application will include the following:
Current CV.
A one-page statement of scientific interests.
Official transcripts from each university attended.
One or two letters of recommendation.
Last updated Oct 2020
About the School
The Hebrew University of Jerusalem is consistently ranked as the top university in Israel and among the top 100, worldwide. In addition, The University was ranked the top Israeli university and 201-20 ... Read More
The Hebrew University of Jerusalem is consistently ranked as the top university in Israel and among the top 100, worldwide. In addition, The University was ranked the top Israeli university and 201-205 best out of the top 800 institutions in the 2016-17 Times Higher Education World University Rankings, published by the British magazine Times Higher Education. HUJI was the only Israeli university to place in the world's top 200 universities in the rankings.
Read less