Program Description
PhD in Chemical and Biological Engineering
Chemical & Biological Engineering is a discipline that integrates chemistry and biology at the molecular level and uses this broad foundation along with engineering fundamentals to study the synthesis of new processes and products. Our graduate program in Chemical and Biological Engineering is an interdisciplinary program that combines chemical engineering fundamentals and systems biology to meet the research challenges of the future.

The research areas of interest are:
Drug Discovery
Tissue Engineering
Plant Biotechnology
Protein-Protein Interactions
Protein Folding
Process Dynamics, Control, and Optimization
Systems Engineering
Catalysis
Supercritical Fluids
Synthesis of Nanostructured Materials
Fuel Cells and Sustainable Development
Computational Fluid Dynamics
Polymer Science and Engineering
Microfluidics
Biological Clock
Interaction Networks and Pathways
Modeling of metal-organic frameworks for energy applications
Molecular simulations of crystalline nanoporous membranes for gas separations
Computational studies of adsorption and diffusion in porous materials
Supercritical fluids and ionic liquids
Application requirements:
3 Recommendation Letters
TOEFL IBT (minimum 80) exam scores
General GRE exam scores (minimum 155 on quantitative section)
Transcripts
Statement of Purpose
All these documents are required and should be uploaded using our online application system.
Please note that GRE and TOEFL requirements can't be waived for any applicant even if they did their whole previous education in English.
After you submit your online application you may be shortlisted and contacted by the Graduate School to schedule an interview by Skype.
Scholarships
After the interview, if you are offered admission into the program you will also automatically receive a scholarship offer. There are no additional forms.
The scholarships for our PhD (4 years) program include:
100% tuition scholarship
Monthly stipend and free accommodation (on a competitive basis)
Other benefits (health insurance, office space)
Last updated Aug 2019
About the School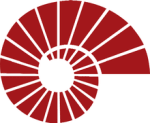 Koç University is a leading research and liberal arts university located in Istanbul, Turkey that offers all its programs in English. Recognized globally for facilitating cutting-edge research in its ... Read More
Koç University is a leading research and liberal arts university located in Istanbul, Turkey that offers all its programs in English. Recognized globally for facilitating cutting-edge research in its full collection of Colleges—including Administrative Sciences & Economics, Engineering, Natural Sciences, Humanities & Social Sciences, Law, and Medicine—Koç University has been distinguished by its notable contributions to the elevation ofeducation, knowledge, and service, both domestically and beyond. International admission details can be found at https://international.ku.edu.tr/
Read less