PhD in Chemical and Biomolecular Engineering (Energy Technology Concentration)
Home ›
PhD ›
Energy ›
PhD in Chemical and Biomolecular Engineering (Energy Technology Concentration)
Program Description
Working at the cutting edge of the field with top international scientists, our postgraduate programmes seek to ensure that each student:
attains an in-depth understanding of fundamental yet advanced chemical engineering topics;
exercises intellectual curiosity in probing chemical engineering subjects at the frontiers of chemical engineering;
develops skills to pursue new knowledge, both basic and applied, independently; and
engages in pioneering research in this and related disciplines.
The Department emphasizes both academic excellence and industrial relevance and, wherever possible, programmes are set in the context of local industry needs and explore the potential of creating demand for new technologies.
The PhD programme aims to instil in students the skills needed to identify research issues in Chemical Engineering, formulate an original research plan, and develop creative and innovative solutions that address the research issue. Students are required to undertake coursework and successfully complete a dissertation to demonstrate competence in research.
Research Foci
Chemical and Biomolecular Engineering is a highly diversified engineering and science discipline. The Department's research can be classified into four major areas:
Advanced Materials
Nanomaterials, zeolites, novel polymers, polymer composites, polymer interfaces, and surfaces as well as polymer/ceramic membranes. In-depth studies are being carried out in rheology, non-Newtonian flow, heat and mass transport, and process control associated with the injection-moulding process.
Bioprocess Engineering
Environmental biotechnology, Chinese traditional medicine (novel extraction, drying, packaging), biosensors (applications to wastewater treatment, gene chips), food industries (batch processing), mathematical modelling/simulation, and process control. Research activities are supported by HKUST's Biotechnology Research Institute.
Environmental Engineering
Air pollution formation and abatement, aerosols, deodorization of indoor air, catalytic and advanced oxidation, electrocoagulation and electrooxidation, advanced methods for wastewater treatment, hazardous wastes and micro-contamination, waste minimization and cleaner technologies.
Product and Process Design
Chemical processes, biochemical processes, environmental fate and transport, and surface phenomena and effects. The design of high value-added products, such as fuel cells, food additives, pharmaceuticals, is also an active research area.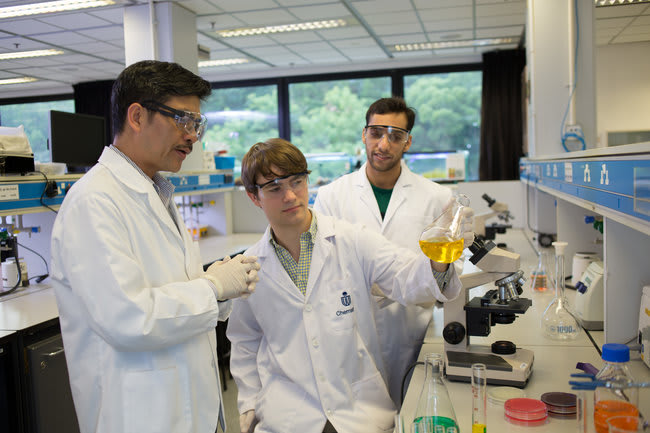 Energy Technology Concentration
Energy has been considered a core research area within the broadly-based disciplines of environmental science and technology. It is one of the most salient emerging disciplines amongst many in the fields of engineering, science, and social science. Energy Technology research covers many areas, including sustainable technology, conventional technology, and energy efficiency and conservation. The interdisciplinary postgraduate research programme in Energy Technology in the School of Engineering at the Hong Kong University of Science and Technology provides long-term support to our ongoing educational training and fast-developing research in technology in general.
Due to the multi-disciplinary nature of Energy Technology, research and training in the field are integrated with different disciplines so that students can be equipped with the necessary knowledge and experience.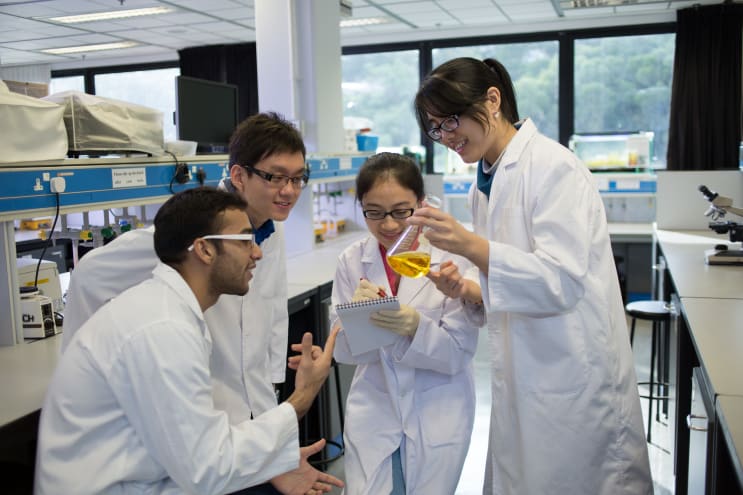 Program information for 2020/21 is now ready at pg.ust.hk/programs.
Admission Requirements
i. General Admission Requirements
Applicants seeking admission to a doctoral degree program should have:
obtained a bachelor's degree with a proven record of outstanding performance from a recognized institution; or presented evidence of satisfactory work at the postgraduate level on a full-time basis for at least one year, or on a part-time basis for at least two years.
ii. English Language Admission Requirements
You have to fulfill English Language requirements with one of the following proficiency attainments*:
TOEFL-iBT 80#
TOEFL-pBT 550
TOEFL-Revised Paper-Delivered Test 60 (total scores for Reading, Listening and Writing sections)
IELTS (Academic Module) Overall score: 6.5 and All sub-scores: 5.5
*If your first language is English, and your bachelor's degree or equivalent qualification was awarded by an institution where the medium of instruction was English, you will be waived from fulfilling the above English Language requirements.
#refers to the total score in one single attempt
Application Deadlines
Please refer to pg.ust.hk/programs ("Application") for details.
Last updated Sep 2020
About the School

Situated at the heart of Asia, the Hong Kong University of Science and Technology (HKUST) is a young and distinguished research university in Hong Kong. Ranked No. 30 in the World in the QS World Univ ... Read More
Situated at the heart of Asia, the Hong Kong University of Science and Technology (HKUST) is a young and distinguished research university in Hong Kong. Ranked No. 30 in the World in the QS World University Rankings (2018), HKUST offers a wide selection of research postgraduate studies in Science, Engineering, Business and Management, Humanities and Social Science, Environmental Studies, and Public Policy leading to the Master of Philosophy (MPhil) and the Doctor of Philosophy (PhD) degrees. All programmes are taught in English.
Read less