PhD in Civil Engineering (Energy Technology Concentration)
Home ›
PhD ›
Energy ›
PhD in Civil Engineering (Energy Technology Concentration)
Program Description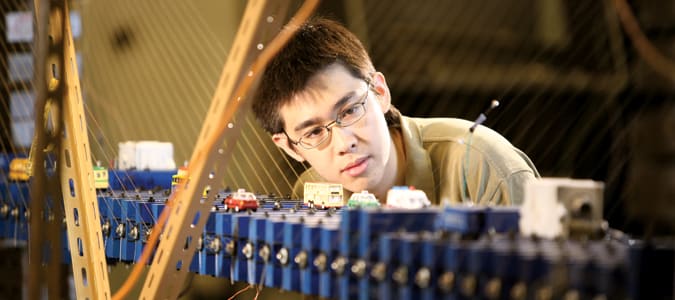 As a postgraduate student in the Department of Civil and Environmental Engineering, you will have the opportunity to make a world of difference by building knowledge at the forefront of the field, helping minimize environmental hazards, and improving the quality of people's lives.
The Civil Engineering field is developing rapidly. Almost any solution to a societal problem has some connection with civil engineering. Such solutions include the development, utilization, and control of resources for the benefit of people. Broad-based and in-depth knowledge of the discipline together with an understanding of new design concepts and technologies is essential for those who wish to become leaders in this part of the engineering profession. The Department's postgraduate programs seek to develop such knowledge and skills and to relate research efforts closely to the interests and needs of the society so that our research is relevant and has practical value. Postgraduates may concentrate on structural, environmental, geotechnical engineering, water resources, transportation, construction engineering, or infrastructure development.
The Ph.D. program aims to help students develop the skills needed to identify issues related to Civil Engineering and the ability to formulate and propose solutions to a problem in an independent manner. Students must successfully complete an advanced study program, including postgraduate courses and a thesis containing significant original research.
Research Foci
The Department's research lies in four broad areas with many sub-groups within each:
Infrastructure Development and Planning
Building-system design and analysis, monitoring and analysis of highway bridges, wind and seismic engineering, geotechnical engineering and soil-structure interaction, construction materials, transportation system modeling and operation, integrated risk and reliability assessment, and infrastructure system enhancement.
Green Building and Sustainable Development
This is an interdisciplinary area, with projects including the development of green building design standards, eco-friendly materials and technologies, recycling of construction materials, green retrofit and renovation technologies, and optimization of energy and water usage.
Intelligent Construction Materials
Development of advanced composite materials, cement-based functional materials and sustainable cementitious materials, application of composite materials for infrastructure repairs, and nanotechnology in concrete design.
Environmental and Water Resources Studies
Innovative physical, chemical, and biological water and wastewater treatment processes, environmental quality management, remediation of contaminated soils and groundwater, mixing and transport phenomena of pollutants in natural and man-made systems, water resources management and engineering, stochastic optimization of water quality and resources, environmental fluid mechanics.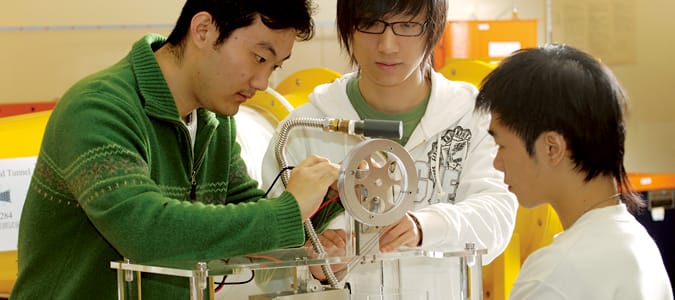 Energy Technology Concentration
Energy has been considered a core research area within the broadly-based disciplines of environmental science and technology. It is one of the most salient emerging disciplines amongst many in the fields of engineering, science, and social science. Energy Technology research covers many areas, including sustainable technology, conventional technology, and energy efficiency, and conservation. The interdisciplinary postgraduate research program in Energy Technology in the School of Engineering at the Hong Kong University of Science and Technology provides long-term support to our ongoing educational training and fast-developing research in technology in general.
Due to the multi-disciplinary nature of Energy Technology, research and training in the field are integrated with different disciplines so that students can be equipped with the necessary knowledge and experience.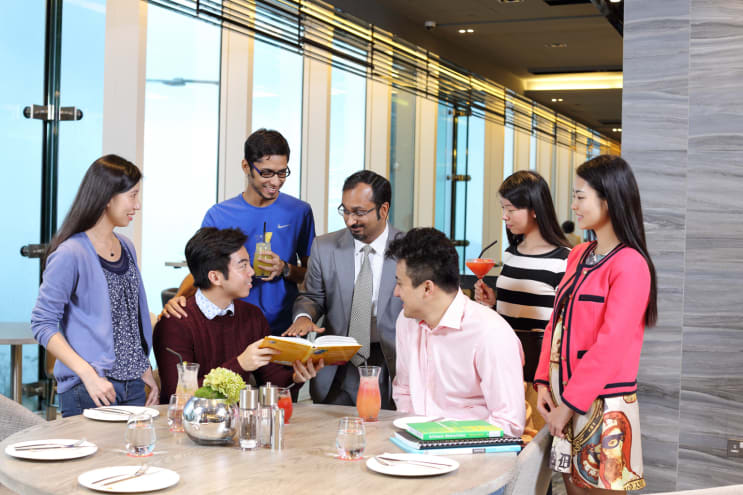 Admission Requirements
i. General Admission Requirements
Applicants seeking admission to a doctoral degree program should have:
Obtained a bachelor's degree with a proven record of outstanding performance from a recognized institution; or presented evidence of satisfactory work at the postgraduate level on a full-time basis for at least one year, or on a part-time basis for at least two years.
ii. English Language Admission Requirements
You have to fulfill English Language requirements with one of the following proficiency attainments*:
TOEFL-iBT: 80#
TOEFL-PBT: 550
TOEFL-Revised Paper-Delivered Test: 60 (total scores for Reading, Listening and Writing sections)
IELTS (Academic Module): Overall score: 6.5 and All sub-scores: 5.5
*If your first language is English, and your bachelor's degree or equivalent qualification was awarded by an institution where the medium of instruction was English, you will be waived from fulfilling the above English Language requirements.
#refers to the total score in one single attempt
For more program information, please refer to pg.ust.hk/programs
Last updated Oct 2020
About the School

Located at the Clear Water Bay of Hong Kong, the Hong Kong University of Science and Technology (HKUST) is a research-focused institution that ranks first among top young universities in the world (Ti ... Read More
Located at the Clear Water Bay of Hong Kong, the Hong Kong University of Science and Technology (HKUST) is a research-focused institution that ranks first among top young universities in the world (Times Higher Education Young University Rankings, 2020). With an international outlook and global reputation, the university aims to be a leading university, both locally and internationally, through excellence in teaching and research. With the unprecedented demand for high-end talent in support of the development of Hong Kong and the world, The Hong Kong University of Science and Technology (Guangzhou) (HKUST(GZ)) will be set up in Nansha, south of Guangzhou, to synergize with its Clear Water Bay (CWB) counterpart, nurturing talents and facilitating collaboration amongst Hong Kong, the Guangdong-Hong Kong-Macao Greater Bay Area (GBA) and beyond on education, research and knowledge transfer.
Read less