PhD in Computational Sciences and Engineering
Home ›
PhD ›
PhD in Computational Sciences and Engineering
Program Description
PhD in Computational Sciences and Engineering

Graduate education in computational science and engineering (CMSE) at Koç University is offered through an interdisciplinary program among the Departments of the College of Arts and Sciences and the College of Engineering. In this program graduate, students are trained on modern computational science techniques and their applications to solve scientific and engineering problems. New technological problems and associated research challenge heavily depend on computational modeling and problem-solving. Because of the availability of powerful and inexpensive computers, model-based computational experimentation is now a standard approach to analysis and design of complex systems where real experiments can be expensive or infeasible. Graduates of the CMSE Program should be capable of formulating solutions to computational problems through the use of multidisciplinary knowledge gained from a combination of classroom and laboratory experiences in basic sciences and engineering. Individuals with B.S. degrees in biology, chemistry, physics, and related engineering disciplines should apply for graduate study in the CMSE Program.

Research areas of interest


Computational Biology & Bioinformatics
Computational Chemistry
Computational Physics
Molecular Dynamics and Simulation
Parallel and High-Performance Computing
Computational Fluid Dynamics
Dynamical and Stochastic Systems
Quantum Mechanics of Many-Body Systems
Electronic Design Automation
Numerical Methods
Simulation of Material Synthesis
Structural Dynamics
Biomedical Modeling and Simulation
Virtual Environments
Application requirements:
3 Recommendation Letters
TOEFL IBT (minimum 80) exam scores
General GRE exam scores (minimum 155 on quantitative section)
Transcripts
Statement of Purpose
All these documents are required and should be uploaded using our online application system.
Please note that GRE and TOEFL requirements can't be waived for any applicant even if they did their whole previous education in English.
After you submit your online application you may be shortlisted and contacted by the Graduate School to schedule an interview by Skype.
Scholarships
After the interview, if you are offered admission into the program you will also automatically receive a scholarship offer. There are no additional forms.
The scholarships for our PhD (4 years) program include:
100% tuition scholarship
Monthly stipend and free accommodation (on a competitive basis)
Other benefits (health insurance, office space)
Last updated Aug 2019
About the School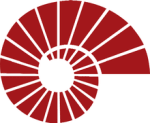 Koç University is a leading research and liberal arts university located in Istanbul, Turkey that offers all its programs in English. Recognized globally for facilitating cutting-edge research in its ... Read More
Koç University is a leading research and liberal arts university located in Istanbul, Turkey that offers all its programs in English. Recognized globally for facilitating cutting-edge research in its full collection of Colleges—including Administrative Sciences & Economics, Engineering, Natural Sciences, Humanities & Social Sciences, Law, and Medicine—Koç University has been distinguished by its notable contributions to the elevation ofeducation, knowledge, and service, both domestically and beyond. International admission details can be found at https://international.ku.edu.tr/
Read less