Program Description
The main goal of this program is to train future scientists with a strong professional background who are capable of working in an international and highly competitive environment, such as the Information Technology (IT) sector.
Course Description
What makes our Ph.D. graduates ideal candidates to work as researchers both in academia and in the IT sector is their ability to research and understand theoretical and applied research topics, the collaborative approach to work, and their dissemination and writing skills. Moreover, problem solving skills and the ability to work autonomously enable them to become key players in every field of IT, as independent consultants or in management roles.
At the end of our program, graduates are equipped with a vast knowledge of IT, from the formal and theoretical aspects to the latest developments in methodology and technology.
At a Glance
Duration: 4 years
Courses will be taught in English
Available places: 15 with scholarship + 4 without scholarship
Campus: Bozen-Bolzano
Tuition fees: € 163,50 per year
Course Structure
During the Ph.D. program, students first gain a deep understanding of state-of-the-art research, and develop a comprehensive, multi-disciplinary background. Then, they start contributing to research with their own ideas and producing original and innovative results. The program is set in an international environment which promotes knowledge exchange and dissemination of ideas and results.
Ph.D. students can choose any of the three research themes offered by the faculty. They are different not only in the main topics explored, but also in the research methodology applied.
In the Knowledge Representation and Data Management area, students investigate the foundations of data and knowledge management, the basis for the development of advanced prototype software systems.
In the Software Engineering area, work follows an empirical approach based on the implementation of prototypes and techniques and the carrying out and analysis of experiments.
Finally, the Information and Database Systems area adopts a hybrid approach, with a focus on efficient implementation and user interaction. This large spectrum of topics offers Ph.D. candidates a wide range of options to develop their own research and great flexibility to match their interests.
Research collaborations
During the Ph.D., students work full-time on their chosen research topic. The Faculty recommends that each student spends a period of at least 6-12 months in a national or international research center.
Partner Universities and Research Centres
We have established partnerships with many universities and research institutions in Italy and abroad, such as the Technical University of Dresden, the Universidade Nova of Lisbon and the Technical University of Vienna. In addition, members of our Faculty cooperate on a regular basis with other universities and research institutes, such as Oxford University, Rice University Houston, Zürich University, Sapienza University of Rome, University of Trento, and FBK Trento.
Other research partners belong to the public and private sectors. We collaborate with international companies such as IBM and Deutsche Telekom, small start-ups and local companies (e.g. EDP projects or ACS Data Systems) and public services and administrations (e.g. the Municipality of Bozen-Bolzano, the public hospital of Meran-Merano).
Application
In order to apply, you must have earned 300 ECTS credits in Computer Science, Computer Engineering or Electronics or in a related discipline, and you will need to demonstrate your ability to speak English.
You will be required to take part in a public recruitment competition (see call).
Last updated Jul 2020
About the School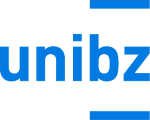 The Free University of Bozen-Bolzano is located in one of the most fascinating European regions, at the crossroads between the German-speaking and Italian economies and cultures. Its trilingualism in ... Read More
The Free University of Bozen-Bolzano is located in one of the most fascinating European regions, at the crossroads between the German-speaking and Italian economies and cultures. Its trilingualism in teaching and research, its high level of internationalization as well as an ideal study environment guaranteed by its excellent facilities are some of the reasons why Unibz regularly reaches top positions in national and international rankings.
Read less