Program Description
PhD in Design, Technology & Society
Developments in current technology offer a wide range of opportunities for creative industries. There are eight fundamental fields in the global market where creative industry can grow: design, film production, music, animation, interactive media, computer games, digital advertisement, gastronomy and cultural heritage. Creative industries need scholars and professionals who can use interdisciplinary thinking skills to develop new approaches to the utilization of display technologies and digital products. All over the world, there is an expanding need for experts who can creatively manage the convergence of different communication platforms, who can analyze, anticipate and address the changing needs and expectations of individuals (as consumers or as citizens).
More so than in the past, creative industries in today's world comprise increasingly complex components and processes in terms of form, function, material, and production. Consequently, it is becoming more important to acquire an interdisciplinary understanding of new concepts of the 21st century, such as interaction design, experience design, and service design.
This new interdisciplinary field- which combines applied design, social and behavioral sciences, computation, and experimental design- requires an extensive understanding of human cognition, emotions, and perceptions, of motor systems, informatics, history and philosophy of science, technology, and information. Therefore, close collaboration between design, computer engineering, psychology, sociology, history, and media studies is imperative.
Based on the above, this graduate program aims to provide students with an opportunity to acquire applied, theoretical, and critical understanding of interactive communication, experience design and service design and develop as researchers and/or practitioners. The Design, Technology, and Society graduate program offers students the options of completing the program with a graduation project (MDes Degree), a master's thesis (MA Degree), or a doctoral thesis (PhD degree).
Application requirements:
Minimum GPA of 3.00/4.00
Proof of English language proficiency:

TOEFL: IBT min. 80, CBT min. 213, PBT min. 550
YDS: min. 80

Standardized tests:

ALES: min. 70 equally weighted (EA); min. 80 for PhD applicants without a masters degree
GRE: min. 156 Quantitative (for non-Turkish citizens)
All these documents are required and should be uploaded using our online application system.
Please note that GRE and TOEFL requirements can't be waived for any applicant even if they did their whole previous education in English.
After you submit your online application you may be shortlisted and contacted by the Graduate School to schedule an interview by Skype.
Scholarships
After the interview, if you are offered admission into the program you will also automatically receive a scholarship offer. There are no additional forms.
The scholarships for our PhD (4 years) program include:
100% tuition scholarship
Monthly stipend and free accommodation (on a competitive basis)
Other benefits (health insurance, office space)
Last updated Aug 2019
About the School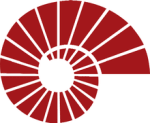 Koç University is a leading research and liberal arts university located in Istanbul, Turkey that offers all its programs in English. Recognized globally for facilitating cutting-edge research in its ... Read More
Koç University is a leading research and liberal arts university located in Istanbul, Turkey that offers all its programs in English. Recognized globally for facilitating cutting-edge research in its full collection of Colleges—including Administrative Sciences & Economics, Engineering, Natural Sciences, Humanities & Social Sciences, Law, and Medicine—Koç University has been distinguished by its notable contributions to the elevation ofeducation, knowledge, and service, both domestically and beyond. International admission details can be found at https://international.ku.edu.tr/
Read less