Program Description
Ph.D. in Economics and Industrial Management
The Faculty of International Economic Relations and Management was created in 2006. Currently, there are 759 full-time course students and 2,400 correspondence course students at the faculty.
The faculty has three departments:
Department of Logistics
Department of Economics and Management
Department of International Economics and Finance
The Faculty of International Economic Relations and Management is very popular among school graduates from Belarus and from countries nearby. It is well-balanced and thoroughly designed teaching process, curriculum and courses delivered by highly-qualified academic staff add to the positive image of the University.

The majors offered at the full-time and part-time course programs are:
Major
Management
Specialization
Industrial management
Financial management
Human resources management
Qualification
Manager / Economist
Major
Marketing
Specialization
Industrial marketing
Marketing in tourism
Promotion & advertising
Qualification
Marketing Specialist / Economist
Major
Economics and Company Management
Specialization
Economics and industrial enterprise management
Qualification
Marketing Specialist / Economist
Major
Finance & Credit
Specialization
Finance
Qualification
Economist
Major
Logistics
Specialization
Logistics
Qualification
Logistician / Economist
The academic staff of the faculty includes 56 teachers and experts in international economics and management who are at the cutting edge of academic research applying up-to-date methods, advanced techniques and the best practices of teaching. Foreign specialists take part in the teaching process as well.
The students' research activity is supported by numerous scientific societies and study groups that unite students according to their professional interests: information technologies and law; monetary and credit policy of the Republic of Belarus; creativity in management; budgetary financing as one of the most important anti-crisis policies of the government, etc. Students clubs and interest groups are also united by creative activities: literature club, comedy club, a volunteer group, dance group, faculty's newspaper group, etc.
Faculty graduates who obtain comprehensive knowledge and competence in their professional areas are highly competitive in the labor market and are in great demand both in the Republic of Belarus and abroad. The faculty's graduates are employed in major national companies, government agencies, ministries, trade union organizations and financial institutions. They deliver lectures at the institutions of higher education; they are at the head of large private corporations, enterprises, and organizations; they are leading marketing specialists, managers, economists and accountants.
Last updated Feb 2018
About the School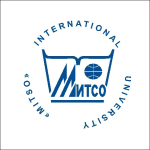 About the International University "MITSO" INTERNATIONAL UNIVERSITY "MITSO" TODAY: International University "MITSO" is a modern and dynamically developing institution of higher education which offers ... Read More
About the International University "MITSO" INTERNATIONAL UNIVERSITY "MITSO" TODAY: International University "MITSO" is a modern and dynamically developing institution of higher education which offers a high-quality education in the spheres of management, economics, and law. OUR MISSION: To provide our students with a high-quality modern education which will become the most effective tool for their successful career development and life building. To create unique opportunities for self-fulfillment for those who work with us. OUR GOAL: To become the most prestigious university at the cutting edge of modern education in Belarus. OUR PRINCIPLES AND VALUES: Knowledge and professionalism Morality and respect Team spirit and ideas sharing Creativity and dynamism Accessibility and transparency of information Reliability and integrity Reputation OUR HISTORY: The International University "MITSO" was founded by the Federation of Trade Unions of Belarus, an authoritative public organization, with over 4 million members. March 15, 1930 The beginning of the first academic year at the Higher School of Trade Union Movement, a legal predecessor of the International Institute of Labour and Social Relations (IILSR) – former University February 1992 The establishment of the International Institute of Labour and Social Relations (IILSR) as an institution of higher education by the decision of the Presidium of the Federation of Trade Unions of Belarus July 12, 2005 The IILSR students acquired a right to obtain a school loan on preferential terms being enrolled in higher education for the first time (in accordance with the decree of the President of the Republic of Belarus № 319) 2008 The IILSR went through the assessment and accreditation procedure and was granted status as a higher educational establishment with the right to issue diplomas of the state standard. September 1, 2010 The IILSR was granted an international certificate of conformity to the international quality management standards of the International Organization for Standardization (ISO) 9001: 2008 with the accreditation of the United Kingdom Accreditation Service (UKAS) June 30, 2011 By the decision of the Presidium of the Council of the Federation of Trade Unions of Belarus, the IILSR was granted a status of a university and was renamed International University "MITSO" January 30, 2012 International University "MITSO" was granted the Certificate of State Accreditation confirming the status of a higher educational institution (field-oriented university) International University "MITSO" provides higher education on the basis of the secondary education, vocational education, specialized secondary education and higher education. at all the three levels: undergraduate level (university degree), graduate level (master's degree) and postgraduate level (Ph.D./doctorate degree). It has well-established research traditions and well-defined research specialization in the spheres of economics and law. THE ACADEMIC STRUCTURE OF THE UNIVERSITY INCLUDES: Research Institute of Labour and Social Relations Institute for Professional Development and Retraining of Specialists OUR FACULTIES: Faculty of International Economic Relations and Management Law Faculty Faculty of Pre-university Training Faculty of Economics and Law (Vitebsk and Gomel Regional Branches) OFFICIAL NAME OF THE UNIVERSITY: FULL NAME: Higher Educational Establishment of the Federation of Trade Unions of Belarus "International University "MITSO" SHORT NAME: International University "MITSO" REGIONAL BRANCHES: Vitebsk Branch of International University "MITSO" Gomel Branch of International University "MITSO"
Read less