Program Description
According to (RePEc), CERGE-EI is one of the top 5% of economic departments/research institutions in the world
Small-scale program: collaborative exchange of knowledge and individual approach
Opportunities for research stays at prestigious universities worldwide (MIT, Princeton, Berkeley, Oxford,...)
Academic Skills Center support: Academic Writing and presentation skills training
All student receive stipends towards living costs
First-Year Excellence Scholarship for 1-3 best applicants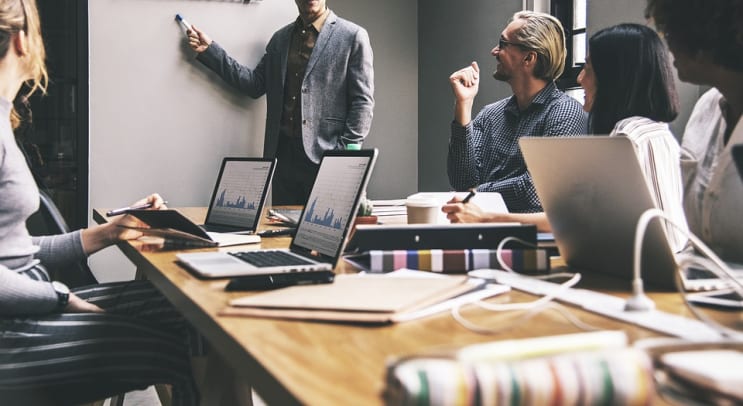 rawpixel / Pixabay
Entry Requirements
Background requirements
Strong background in advanced mathematics.
Excellent command of written and spoken English.
Previous education in economics recommended.
Educational requirements
A Master's degree or equivalent that can be recognized in the Czech Republic (or the expectation of completing an MA degree by September of the year for which you are applying).
We accept applications from talented BA holders who wish to pursue a PhD education. However, due to the Czech Higher Education Act 1998, s 48(3): 'Admission to a Doctoral degree programme is conditional on the completion of studies in a Master's degree programme,' therefore in order to admit a Bachelor student into the US PhD program, the applicant is required to simultaneously apply for the integrated Master in Economic Research program to be able to directly enrol into the PhD study track.
How to Apply
All application materials, including letters of recommendation, must be submitted through our online application form or delivered in paper form, by the deadline of March 31 (23:59 Central European Summer Time).
The following materials are required for an application to be processed. All materials must be submitted in English or accompanied by an English translation.
Curriculum vitae
Statement of motivation: a statement in English describing your academic and research background, your interests and career goals, and how the program at CERGE-EI will help you meet your objectives. The length of the statement should not exceed 4000 characters. Please see the Statement of Motivation Guidelines
Verified copies of your Bachelor and Master diploma and transcript (diploma supplement) with certified translations into English if needed (if the original document is in another language). Please see the Guidelines for Verification of Diplomas and Transcripts for details. You will have to present these documents in paper form in case you are invited to the Preparatory semester or directly admitted (upon your arrival to CERGE-EI). Applicants who will be completing their Master studies or will receive their Master diploma only after our application deadline must submit confirmation of studies from their current university and their current transcripts.
Proof of English proficiency level. Applicants who are not native speakers (were not born in a country where English is the primary official and majority language, such as Australia, New Zealand, Canada, United Kingdom, or United States) are all required to provide a valid proof of their English proficiency - an internationally recognised exam certificate (IELTS, TOEFL – IC 2403, Cambridge,...). With the exception of Cambridge exams certificate, the documents should not be older than two years.
Contact details for two (or maximum three) referees. Their letters of recommendation must be submitted using the reference page in the online application or sent in a sealed envelope with the recommenders' signature across the envelope. Referees must be familiar with your academic background described in the online application form. Please see the Recommendation Letters Guidelines.
Optional materials:
We strongly encourage applicants to provide their GRE or GMAT results as they may increase their chance of admission.
Applicants are encouraged to submit other relevant documents that may support their application, such as additional study records, certificates, samples of written work, etc.
All materials must be either uploaded through the Online Application Form or delivered in hard copy. Materials sent by email are not accepted.
Last updated Nov 2020
About the School
Charles University (CU) was founded in Prague in 1348 by the Holy Roman Emperor Charles IV and belongs among the oldest, largest and most prestigious universities in the world. Charles University is c ... Read More
Charles University (CU) was founded in Prague in 1348 by the Holy Roman Emperor Charles IV and belongs among the oldest, largest and most prestigious universities in the world. Charles University is currently ranked among the top 2% of the world´s universities in Shanghai University's Academic Ranking of World Universities. It is the number one university in Eastern Europe according to the The Webometrics Ranking of World Universities.
Read less