Program Description

The Department of Economics emphasizes both teaching and research and sees them as mutually reinforcing. Faculty members are encouraged to engage in important research that leads to publication in leading international journals. Faculty members are also encouraged to apply rigorous methodologies to local economic issues that are of high academic value.
Faculty members in the Department are highly regarded and their accomplishments are formally recognized in several studies of productivity in economics research. In 2012, the Academic Ranking of World Universities, conducted by Shanghai Jiaotong University, ranked the Department as No. 1 in Asia and No. 48 in the world. Also in 2012, the EDUNIVERSAL Best Masters Ranking rated the Department as No. 1 in Far East Asia.
The Center for Economic Development was established in 1995 with support from the Department. Its goals are to support research on the process of economic development, with an emphasis on economic development in Greater China and the Asia-Pacific region. Some of the department's members are active in the School's multidisciplinary Center for Experimental Business Research.
The Ph.D. program is a research-oriented degree program. It is designed to enable students to concentrate in a specialized field and to provide them with the opportunity to do original, fundamental research in that field. The program prepares students for teaching and/or research career in universities, research institutions, businesses, and in the government.
The Ph.D. program focuses on original research by the student, but also requires course-work. Doctoral students proceed from admission to the program to candidacy for the degree, and then to the defense of the thesis. Each has a thesis supervisor who oversees the student's research. Students obtain candidacy by successfully completing a qualifying examination. A full-time student making good progress is expected to be able to complete the Ph.D. degree in four years. The first two years of the program will normally be devoted to coursework, leading to the major field examination and a research paper. After that, the student will begin to write the thesis.
Research Foci
Besides microeconomics, macroeconomics, and econometrics, the Department's research areas focus on: economic growth and development, industrial organization, international economics, China economy, experimental and behavioral economics, and labor economics.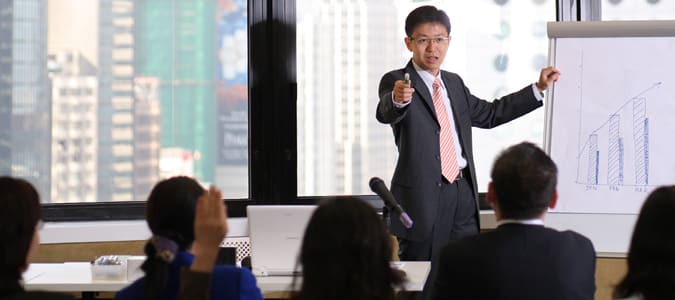 Admission Requirements
i. General Admission Requirements
Applicants seeking admission to a doctoral degree program should have:
Obtained a bachelor's degree with a proven record of outstanding performance from a recognized institution; or presented evidence of satisfactory work at the postgraduate level on a full-time basis for at least one year, or on a part-time basis for at least two years.
ii. English Language Admission Requirements
You have to fulfill English Language requirements with one of the following proficiency attainments*:
TOEFL-iBT: 80#
TOEFL-pBT: 550
TOEFL-Revised Paper-Delivered Test: 60 (total scores for Reading, Listening and Writing sections)
IELTS (Academic Module): Overall score: 6.5 and All sub-scores: 5.5
*If your first language is English, and your bachelor's degree or equivalent qualification was awarded by an institution where the medium of instruction was English, you will be waived from fulfilling the above English Language requirements.
#refers to the total score in one single attempt
For more program information, please refer to pg.ust.hk/programs
Last updated Oct 2020
About the School

Located at the Clear Water Bay of Hong Kong, the Hong Kong University of Science and Technology (HKUST) is a research-focused institution that ranks first among top young universities in the world (Ti ... Read More
Located at the Clear Water Bay of Hong Kong, the Hong Kong University of Science and Technology (HKUST) is a research-focused institution that ranks first among top young universities in the world (Times Higher Education Young University Rankings, 2020). With an international outlook and global reputation, the university aims to be a leading university, both locally and internationally, through excellence in teaching and research. With the unprecedented demand for high-end talent in support of the development of Hong Kong and the world, The Hong Kong University of Science and Technology (Guangzhou) (HKUST(GZ)) will be set up in Nansha, south of Guangzhou, to synergize with its Clear Water Bay (CWB) counterpart, nurturing talents and facilitating collaboration amongst Hong Kong, the Guangdong-Hong Kong-Macao Greater Bay Area (GBA) and beyond on education, research and knowledge transfer.
Read less