Program Description
PhD in Economics
Ph.D. program in economics aims to prepare students for outstanding research in economics. Upon graduation, our students will be able to pursue careers in prominent universities, research institutions, and government agencies in Turkey and abroad.
The first year of the program establishes a solid foundation in economic theory and econometrics, while during their second year, students take more advanced courses in the fields of their own choice. After finishing their coursework, students begin their own research and devote most of their time to writing their Ph.D. dissertation.

Koç University is one of the best places to obtain a Ph. D. degree in economics. The Economics faculty at Koç University has a solid reputation as contributors to the frontiers of knowledge in Turkey and abroad. Recently, the department has been ranked number 1 in Turkey and continues to improve its ranking in Europe and the world.
Students are supported by research and teaching assistantships. They will have the opportunity to participate in the research projects of faculty members and teach their own classes so that they can develop their teaching skills further.
Application requirements:
·Degree from Economics BA/MA or a related program.
·A minimum GPA of 3,00/4,00 for applicants with undergraduate degree.
·A minimum GPA of 3,25/4,00 for applicants with graduate degree.
·ALES (For national applicants): Minimum 70 from EW (Equally Weighted) for students applying with a MA/MS degree
·Minimum 85 from EW (Equally Weighted) for students applying with a BA/BS degree
·GRE: Minimum 158 (quantitative) for international applications.
·TOEFL IBT (minimum 80) exam scores
All these documents are required and should be uploaded using our online application system.
Please note that GRE and TOEFL requirements can't be waived for any applicant even if they did their whole previous education in English.
After you submit your online application you may be shortlisted and contacted by the Graduate School to schedule an interview by Skype.
Scholarships
After the interview, if you are offered admission into the program you will also automatically receive a scholarship offer. There are no additional forms.
The scholarships for our PhD (4 years) program include:
100% tuition scholarship
Monthly stipend and free accommodation (on a competitive basis)
Other benefits (health insurance, office space)
Last updated Aug 2019
About the School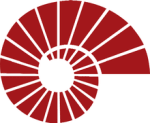 Koç University is a leading research and liberal arts university located in Istanbul, Turkey that offers all its programs in English. Recognized globally for facilitating cutting-edge research in its ... Read More
Koç University is a leading research and liberal arts university located in Istanbul, Turkey that offers all its programs in English. Recognized globally for facilitating cutting-edge research in its full collection of Colleges—including Administrative Sciences & Economics, Engineering, Natural Sciences, Humanities & Social Sciences, Law, and Medicine—Koç University has been distinguished by its notable contributions to the elevation ofeducation, knowledge, and service, both domestically and beyond. International admission details can be found at https://international.ku.edu.tr/
Read less