PhD in Electrical and Electronics Engineering
Home ›
PhD ›
PhD in Electrical and Electronics Engineering
Program Description
Ph.D. in Electrical and Electronics Engineering
The Ph.D. program in Electrical Engineering aims to provide advanced education and a cutting-edge research experience in electrical and electronics engineering, or in electrical and computer engineering crossing the boundary of the two disciplines. The focus of this program is excellence in research. Graduates of the program can join industry or continue to work in academia.


Research Areas
Communications
Computational Biology & Bioinformatics
Computational EM, Waves and Optics
Computer Graphics
Concurrent systems: Multi-threaded software, multi-core systems
Cryptography, Security, and Privacy
Design Technologies for Hardware, Software, and Biological Systems
Digital Signal Processing
Distributed & Parallel Computing
Image Processing & Computer Vision
Information Theory
Integrated Circuits and Computer-Aided Design for VLSI
Intelligent Systems & Machine Learning
Micro & Nano Systems (MEMS & NEMS) Multimedia & Networking Multimedia
Signal Processing
Nanoscale and Molecular Communications
Natural Language Processing
Peer-to-Peer Systems and Network Protocols
Secure Cloud Services
Software Engineering: Reliability, Analysis, Verification
Speech Processing
Underwater Acoustic Communications
Wireless Communications
Wireless Networks

Application

Items listed below are only for applicant's information.

Application Form
Personal and Educational Background Information (CV)
3 Recommendation Letters
TOEFL or UDS&KPDS Requirement (for those whose native language is not English)

New Internet-Based: Minimum Score 80
Computer Based: Minimum Score 213
Paper Based: Minimum Score 550
UDS / KPDS: 87

ALES scores (required for all Turkish nationals)
GRE scores (required from foreign students; optional for Turkish students)
Official transcripts from all the universities attended
Statement of Purpose
Areas of Interest

Scholarship

Students admitted have the following offer:


Tuition waiver (55,500 TL/year) plus 1, 800 TL monthly stipend. The monthly stipend increases to 2,200 TL after the student passes the PhD qualifier.

Additional Benefits:


All students receive a laptop computer and private health insurance.
Students with successful standing receive travel funds to attend scientific conferences and meetings.
PhD students with higher GPA degrees may be offered super scholarship up to 3,000 TL.
Students who receive their stipend from other sources (like TÜBİTAK scholarships or externally funded research grants and projects) are eligible for the following benefits provided by the university:
Research Award for MSc students: 2000 TL
Free Housing: This includes all costs except telephone expenses.
Research Award for PhD students: 1,500 TL/year after they pass the qualifier.
Last updated Jan 2020
About the School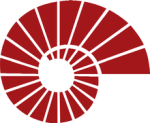 Koç University is a leading research and liberal arts university located in Istanbul, Turkey that offers all its programs in English. Recognized globally for facilitating cutting-edge research in its ... Read More
Koç University is a leading research and liberal arts university located in Istanbul, Turkey that offers all its programs in English. Recognized globally for facilitating cutting-edge research in its full collection of Colleges—including Administrative Sciences & Economics, Engineering, Natural Sciences, Humanities & Social Sciences, Law, and Medicine—Koç University has been distinguished by its notable contributions to the elevation ofeducation, knowledge, and service, both domestically and beyond. International admission details can be found at https://international.ku.edu.tr/
Read less