Program Description
The research undertaken within Geography falls under two interdisciplinary Research Clusters; Environmental Change & Resilience (ECR) and Culture & Society (C&S). Physical Geography-related projects focus on themes such as long-term landscape and environmental change, the resilience of ecosystems, environmental change impacts on heritage structures, and analysis of contaminated lands. Investigative approaches include a range of geospatial technologies such as remote sensing, Geographical Information Systems (GIS), big data analysis and spatial and temporal modelling. Much of our research spans several disciplines, for example, projects on the hydrogeology and restoration of bogs, climate change implications for resilience and stability of soil, geoforensics and coastal geomorphology.
The C&S cluster focuses on a number of themes, both historical and contemporary, which consider the relationships between human society, spatiality and culture. The four main themes are:
The Geographies of Knowledge:
Research is focused on the geographies of knowledge, with particular emphasis on the cultures of science. The cluster has expertise on the relationships between science, race and religion since 1650; the historical geographies of scientific knowledge; the cultures of botanic gardens in the age of empire; the reception of Darwinism; the role of climate in debates about human cultures; the geopolitics of apocalyptic thought, the spaces in which financial knowledge is produced; and the ways in which cultures of science, technology and outer space are connected to questions of place, landscape and identity in the twentieth century.
Landscapes, Critical Cartography and GIS:
Research consists of quantitative spatial analyses of socio-economic data and qualitative cultural analyses of landscapes and cartographic knowledge from the medieval to the modern period. Critical cartographic/GIS techniques have been deployed to interrogate the veracity of the knowledge universe of the map, while digitally-translated documentary data have been used to re-configure our understanding of medieval urbanism and agrarian economies, as well as the spatial dynamics of religion and the politics of cartographic rhetoric.
Political Geography:
Research is focused on nationalism and regional conflict; critical geopolitics of religion; monumental landscapes and the politics of memory; international relations in a globalised world; colonial and postcolonial geographies of India; the processes of border making, geographies of embodiment and the securitisation of public spaces, and the use of camouflage techniques as sources of political resistance. This work has been carried out from both historical and contemporary perspectives.
The Population Dynamics of Contemporary Societies:
Research is focused on the population dynamics of contemporary societies and includes census analysis; research on travel to work; employability and labour markets; as well as social and religious segregation particularly in divided cities such as Belfast; the study of borders and external migration.
Mode of study/duration
Registration is on a full-time or part-time basis, under the direction of a supervisory team appointed by the University. You will be expected to submit your thesis at the end of three years of full-time registration for PhD (or part-time equivalent).
Research information
Associated Research
Both research clusters attract funding from a range of sources including; NERC, EPSRC, ESRC; AHRC, British Academy, Leverhulme Trust, and JISC. The clusters have developed an international reputation in the themes identified above as demonstrated by an impressive record of scholarly monographs and publishing agenda-setting articles that have informed and influenced research directions within the wider discipline of Geography.
The cluster's research themes are carried out over a wide range of different geographical contexts and from the Medieval period to the present. Current research is focused on the UK, Ireland, Korea, Italy, Israel/Palestine, the Balkans, USA, Canada, Burma, and India.
Strong connections with cognate disciplines in the Faculty of Arts, Humanities and Social Sciences and is involved in cross-faculty supervision of a number of PhD projects.
Career Prospects
For further information on career opportunities at PhD level please contact the Faculty of Engineering and Physical Sciences Student Recruitment Team on askEPS@qub.ac.uk.
Our advisors - in consultation with the School - will be happy to provide further information on your research area, possible career prospects and your research application.
Entrance requirements
Graduate
The minimum academic requirement for admission to a research degree programme is normally an Upper Second Class Honours degree from a UK or ROI HE provider, or an equivalent qualification acceptable to the University. Further information can be obtained by contacting the School.
International Students
For information on international qualification equivalents, please check the specific information for your country.
English Language Requirements
Evidence of an IELTS* score of 6.5, with not less than 5.5 in any component is required. *taken within the last 2 years
International students wishing to apply to Queen's University Belfast (and for whom English is not their first language), must be able to demonstrate their proficiency in English in order to benefit fully from their course of study or research. Non-EEA nationals must also satisfy UK Visas and Immigration (UKVI) immigration requirements for the English language for visa purposes.
If you need to improve your English language skills before you enter this degree programme, INTO Queen's University Belfast offers a range of English language courses. These intensive and flexible courses are designed to improve your English ability for admission to this degree.
Academic English: an intensive English language and study skills course for successful university study at degree level.
Pre-sessional English: a short intensive academic English course for students starting a degree programme at Queen's University Belfast and who need to improve their English.
Last updated May 2019
About the School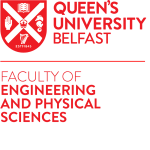 The Faculty of Engineering and Physical Sciences spans disciplines that impact lives today and will shape our future. Our international mix of staff and students make up a vibrant community that is ho ... Read More
The Faculty of Engineering and Physical Sciences spans disciplines that impact lives today and will shape our future. Our international mix of staff and students make up a vibrant community that is home to some of the most innovative and globally significant research and teaching. It works where industry and research meet, providing the platform to spin out research into commercial opportunities and engage with industry on cutting-edge research with real-world projects such as the work with Wrightbus to produce the cleanest hybrid bus technology that powers the London Routemaster, or the pioneering work in The Institute of Electronics, Communications and Information Technology, securing our digital future through their Centre for Secure Information Technologies.
Read less