Program Description
Our ambition is to offer a Ph.D. program that leverages the specific strengths of our University and international Faculty and provides talented and motivated students with a high-quality education and research environment that best serves their career aspirations.
Course Description
Our 4-year full-time Ph.D. program combines methodical and theoretical courses with additional individualized training as recommended by the supervisor depending on the specific research interests and objectives of the Ph.D. student. Topic-specific individual tutoring and mentoring, as well as funding for research, stays abroad are special components of our program.
Ph.D. students will be introduced to specific research areas of the faculty, including Organizational and Institutional Outliers, Economic Policy Analysis and Financial Markets and Regulation, and have the opportunity to be engaged in corresponding research projects. Our international faculty provides a variety of research opportunities.
At a glance
Duration of the program: 4 years
Courses will be taught in English
4 to 6 month stays at international universities
Places available: 6 with scholarship + 1 without scholarship
Campus: Bozen-Bolzano
Tuition fees: € 163,50 per year
Course Structure
The first year of the program is devoted to imparting basic knowledge of methods and theories in the field of management and economics to develop a common skill set among our Ph.D. students regardless of their background. Students are encouraged to explore different research approaches and questions before specializing.
By the end of the second year, the program provides students with the necessary skills, competencies, and tools to successfully conduct theory-based empirical research in different fields and with opportunities to build their own scientific network through attending international conferences and summer schools, and visiting other universities.
Although we encourage Ph.D. students to start writing scientific papers from the beginning, the second half of the program is primarily dedicated to completing a dissertation through writing high-quality research papers targeted for publication in renowned peer-reviewed journals.
The dissertation is expected to be of a cumulative nature, i.e. a collection of scientific papers with a comprehensive introduction and conclusion that highlights the research objectives and the findings. Monographs are not accepted.
International Research Collaborations
Not only that our faculty members have close networks within their specific research area of the scientific community, which cannot be exhaustively listed here, but we are also proud to have won the following internationally reputed colleagues for our Ph.D. committee:
Professor Pierpaolo Andriani, Ph.D. Kedge Business School, France
Professor Timothy Devinney, Ph.D. of Leeds University Business School, UK
Associate Professor Fabrizio Ferri, Ph.D. Columbia Business School, USA
Professor Uwe Sunde, Ph.D. LMU Munich, Germany
Among others, our faculty members have established partnerships with colleagues, research groups, and institutes for instance from Bocconi University, Centre for Family Business at Lancaster University, Federal Reserve Bank of Cleveland, Institut d'Economia de Barcelona (IEB), IZA - Institute of Labor Economics (Forschungsinstitut zur Zukunft der Arbeit), George Washington University, Imperial College Business School, Lee Kong Chian School of Business – Singapore Management University, Monash University, NYU – Stern Business School, Princeton University, TU München, University of Warwick, WU Wirtschaftsuniversität Wien.
These and many more contacts will provide our Ph.D. students with many opportunities to pursue their research interests, to develop and maintain important own networks, and experience the life of a young scholar on a truly international level. Last but not least it will help them tremendously with starting a successful academic career.
Application
We not only seek highly talented, international applicants with an outstanding performance record, but personalities in every respect, who are motivated, self-disciplined, and who possess a high degree of social skills and a sense of responsibility.
You will be required to take part in a public recruitment competition (see the call in due time). Admissible applicants should possess or need to complete their master, a second-cycle degree, or an equivalent foreign title with honors preferably in Economics and/or Business Administration or related fields.
Successful applicants will be expected to reside in South Tyrol during the 4-year period of the Ph.D. scholarship and to contribute actively to our international research environment.
Last updated Dec 2020
About the School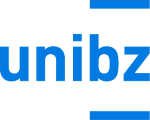 The Free University of Bozen-Bolzano is located in one of the most fascinating European regions, at the crossroads between the German-speaking and Italian economies and cultures. Its trilingualism in ... Read More
The Free University of Bozen-Bolzano is located in one of the most fascinating European regions, at the crossroads between the German-speaking and Italian economies and cultures. Its trilingualism in teaching and research, its high level of internationalization as well as an ideal study environment guaranteed by its excellent facilities are some of the reasons why Unibz regularly reaches top positions in national and international rankings.
Read less