Read more about this program on the institution's website
Program Description
Overview
The PhD programme in the School of Social Sciences offers unique opportunities for students in the region to research issues of relevance to the Islamic and Arab world as well as globally.
For instance, the programme offers opportunities for research in areas such as Islamic business, international human resource management, cross-cultural management, equality and diversity, Emiratisation and other nationalization policies, marketing, sustainability, accounting, finance, and corporate governance.
Research topics for PhD supervision
Management
International Human Resource Management
Human Resource Management policies and practices in local and multinational organisations
Expatriate staff in organisations (experiences, organisational strategies, etc.)
Diversity/Equality in organisations
Emiratisation, Qatarisation (and any other nationalisation/localisation) policies
Critical management, comparative management and Islamic management. Cross-cultural management
Electronic HRM (specifically internet recruitment)
Small and Medium-size enterprises (SMEs) and Entrepreneurship development
Female Entrepreneurs
Employer branding
Sustainability
Non-genuine branded goods (from a marketing perspective)
Customer relationship management (CRM; Relationship Marketing; Trust, commitment and quality in customer, business and marketing channel relationships (especially in a financial services context); Marketing Channel Management. Ethical and environmental dimensions of Consumer behaviour and marketing practice.)
Digital marketing, social media, consumer behaviour online
Accounting, Banking, Finance areas
Corporate governance and corporate finance
Corporate governance and regulatory reforms in emerging economies
Risk management and efficiency in the banking sector
Islamic banking and finance
Corporate social and environmental responsibilities
Carbon disclosures and biodiversity
Financial Reporting and Corporate Disclosure
Risk Disclosure
Investor Relations
Management Accounting
International Accounting
Corporate Governance and Ethics
Accounting education and ethics
Socio-economic perspectives on accounting
Entry requirements
Interested applicants should complete the online application form, making clear on the form that you are applying to study at the Dubai Campus.
If you have any questions about the application process, contact Harry John (h.john@hw.ac.uk) Postgraduate Admissions Officer.
Supporting documents
Applicants interested in our PhD opportunities need to submit the following:
Copies of full academic transcripts from all previous academic degree courses and copies of certificates for degrees already awarded.
Confirmation of funding source and/or confirmation of sponsorship/sufficient funds to pursue studies.
A detailed research proposal.
English language requirements
Where English was not the medium of instruction during previous education, applicants must demonstrate English language proficiency equivalent to IELTS 6.5. Other qualifications may also be considered.
Application deadline
Our Dubai Campus operates a rolling year-round admissions process: as soon as one intake has closed we begin accepting applications for the next one. It is also possible for you to defer your start date for up to a year.
Most students apply 6–10 months in advance of their chosen intake. We can accept applications up until 3 weeks before the start of each intake but you should note that a late application will almost certainly mean a delay in the provision of essential administrative services, such as your student matriculation card (without which you won't be able to access the library or online services).
Research proposal
The research proposal (normally 3 to 4 pages) should contain as much as possible of the following:
Introduction or outline of the proposed topic.
Statement of objective(s) and/or specific research questions.
Summary of some of the relevant literature that supports the research objective(s).
An indication of the intended research methodology.
An indication of the theoretical structure and/or conceptual outline.
A provisional timetable of the major phases of the research process.
Results expected from the research, e.g., the practical value of the research or possible contributions to knowledge, policy or methodology. At this stage, we are not looking for a definitive document but merely an indication that you have thought through most of the above issues. Please note that work submitted may be subject to screening using plagiarism software.
Last updated Sep 2019
About the School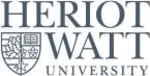 Pioneering British education in Dubai, with highly acclaimed degree programmes that meet the specific demands of local business and industry.
Pioneering British education in Dubai, with highly acclaimed degree programmes that meet the specific demands of local business and industry.
Read less