Program Description

The Department of Marketing continuously strives to achieve excellence in research. The faculty members are renowned for high-quality research and frequently publish their work in top international marketing journals, such as the Journal of Marketing Research (JMR), Journal of Consumer Research (JCR) and Marketing Science (MS). The Marketing Department ranks in the top 10 worldwide in terms of the number of articles published in JMR, JCR, and MS from 2003-2013.
The goal of the PhD programme is to develop outstanding scholars who will become active contributors to marketing knowledge and will go on to secure academic jobs at top international universities. In keeping with this spirit, several of our students have published papers in top research journals while in the programme. One recent graduate was selected for the Marketing Science Institute's Young Scholar Programme, one of the highest accolades a young researcher in the field can receive.
The faculty is highly committed to the PhD programme and provides students with a stimulating intellectual environment that enables them to become outstanding researchers. They receive rigorous training in the theory and methods of various subfields of marketing, such as consumer behaviour and marketing models. State-of-the-art courses are offered on themes such as information processing, behavioural game theory, experimental designs, judgment and decision-making, choice modelling, and analytical marketing science. These courses, coupled with the research training, make the PhD a demanding but also rewarding programme of study.
Apart from gaining in-depth knowledge, students gain hands-on experience in the research process from the early stages of the programme through a mentorship scheme. A well-equipped behavioural lab and many opportunities for research collaboration with faculty members contribute to the learning experience. In addition, students benefit from two research centres housed in the Marketing Department – the Center for Experimental Business Research and the Center for Marketing and Distribution. These centres facilitate the acquisition and dissemination of marketing knowledge and have frequently hosted reputed speakers from around the world.
Research Foci
Research areas include: consumer information processing, consumer decision-making, non-conscious influences on behavior, affect and emotions, imagery and visual attention, attitudes and persuasion, goals and consumer self-regulation, social identity and consumer self-esteem, cross-cultural research, empirical models of consumers and firms, eye-tracking and spatial modeling, choice models, theory-based empirical models, Bayesian data analysis, information economics, retailing and marketing strategy, information and contract, media strategy, online marketing, social media and online marketing, advertising, pricing and sustainability.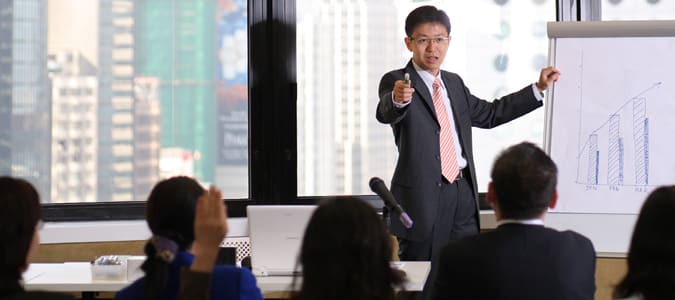 Program information for 2020/21 is now ready at pg.ust.hk/programs.
Admission Requirements
i. General Admission Requirements
Applicants seeking admission to a doctoral degree program should have:
obtained a bachelor's degree with a proven record of outstanding performance from a recognized institution; or presented evidence of satisfactory work at the postgraduate level on a full-time basis for at least one year, or on a part-time basis for at least two years.
ii. English Language Admission Requirements
You have to fulfill English Language requirements with one of the following proficiency attainments*:
TOEFL-iBT 80#
TOEFL-pBT 550
TOEFL-Revised Paper-Delivered Test 60 (total scores for Reading, Listening and Writing sections)
IELTS (Academic Module) Overall score: 6.5 and All sub-scores: 5.5
*If your first language is English, and your bachelor's degree or equivalent qualification was awarded by an institution where the medium of instruction was English, you will be waived from fulfilling the above English Language requirements.
#refers to the total score in one single attempt
Application Deadlines
Please refer to pg.ust.hk/programs ("Application") for details.
Last updated Aug 2019
About the School

Situated at the heart of Asia, the Hong Kong University of Science and Technology (HKUST) is a young and distinguished research university in Hong Kong. Ranked No. 30 in the World in the QS World Univ ... Read More
Situated at the heart of Asia, the Hong Kong University of Science and Technology (HKUST) is a young and distinguished research university in Hong Kong. Ranked No. 30 in the World in the QS World University Rankings (2018), HKUST offers a wide selection of research postgraduate studies in Science, Engineering, Business and Management, Humanities and Social Science, Environmental Studies, and Public Policy leading to the Master of Philosophy (MPhil) and the Doctor of Philosophy (PhD) degrees. All programmes are taught in English.
Read less