PhD in Mathematical and Computer Sciences
Home ›
PhD ›
PhD in Mathematical and Computer Sciences
Read more about this program on the school's website
Program Description
Overview
The School of Mathematical and Computer Sciences is pleased in offering PhD in Computer science by research to students on the Dubai campus.
Initially, those with an interest in undertaking a project in the broad area of computing are encouraged to apply. This may include different research topics as outlined in programme content.
Research
PhD study on the Dubai Campus will enable students to work with staff and students in Dubai in collaboration with a research group in Edinburgh performing high value and fundamental research in engineering. Students will be working under the supervision of an expert academic supervisor based at the Dubai Campus and supported by a second supervisor in Edinburgh. In addition to time spent doing research project work, students will engage with scientific literature and participate in research group discussions and meetings using electronic communications. On completion of the research project, students spend some six months 'writing up' to produce a final PhD. Once the thesis has been submitted, internal and external academics will examine the student's work and knowledge of the PhD subject.
Research topics for PhD supervision
Parallel Computing: Parallel evolutionary algorithms
Evolutionary Optimization: multiobjective optimization and applications
E-Health: the use of wireless sensor networks for health monitoring.
E-Government: challenges and obstacles
E-Learning
Big Data
Data Mining
Smart Communities
CS Education
Security: includes authentication systems, malware detection, and network security.
Network: intrusion detection.
Machine learning: its applications to security and networking.
Operations/operational research
Entry requirements
Interested applicants should complete the online application form, making clear on the form that you are applying to study at the Dubai Campus.
If you have any questions about the application process, contact Dr Mohammad Hamdan (m.hamdan@hw.ac.uk) Associate Director of Research.
Supporting documents
Applicants interested in our PhD opportunities need to submit the following:
Copies of full academic transcripts from all previous academic degree courses and copies of certificates for degrees already awarded.
Confirmation of funding source and/or confirmation of sponsorship/sufficient funds to pursue studies.
A detailed research proposal.
English language requirements
Where English was not the medium of instruction during previous education, applicants must demonstrate English language proficiency equivalent to IELTS 6.5. Other qualifications may also be considered.
Application deadline
Our Dubai Campus operates a rolling year-round admissions process: as soon as one intake has closed we begin accepting applications for the next one. It is also possible for you to defer your start date for up to a year.
Most students apply 6–10 months in advance of their chosen intake. We can accept applications up until 3 weeks before the start of each intake but you should note that a late application will almost certainly mean a delay in the provision of essential administrative services, such as your student matriculation card (without which you won't be able to access the library or online services).
Research proposal
The research proposal (normally three to four pages) should contain as much as possible of the following:
Introduction or outline of the proposed topic.
Statement of objective(s) and/or specific research questions.
Summary of some of the relevant literature that supports the research objective(s).
An indication of the intended research methodology.
An indication of the theoretical structure and/or conceptual outline.
A provisional timetable of the major phases of the research process.
Results expected from the research, e.g., the practical value of the research or possible contributions to knowledge, policy or methodology. At this stage, we are not looking for a definitive document but merely an indication that you have thought through most of the above issues. Please note that work submitted may be subject to screening using plagiarism software.
Last updated Sep 2019
About the School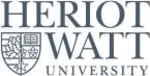 Pioneering British education in Dubai, with highly acclaimed degree programmes that meet the specific demands of local business and industry.
Pioneering British education in Dubai, with highly acclaimed degree programmes that meet the specific demands of local business and industry.
Read less