PhD in Nano Science and Technology
Home ›
PhD ›
PhD in Nano Science and Technology
Program Description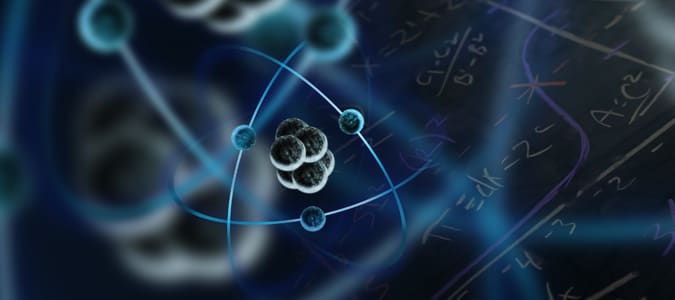 Nanoscience and technology are perceived as one of the most important areas affecting mankind in the 21st century. Nanoscience and technology are inherently interdisciplinary in nature. By being able to tailor material properties at the most fundamental level, nanotechnology is envisioned to impact virtually everything, from communications to energy production, environmental management, medicine, computing, and education. The scope of nanoscience and technology research may range from nanomaterials to computer electronics, medicine, and health care, aeronautics, and space, environmental studies and energy, biotechnology and agriculture, national security, and education.
Pearl River Delta is well-organized to be one of the manufacturing centers of the world for a very diversified range of products. As the leading city in this region, it is imperative that Hong Kong plays the leading role in research as well as personal training for the coming wave of the nanotechnology revolution.
While diversified in its applications, nanoscience and technology have three well-defined core elements that define the basis of our teaching/research program. These three elements are sample fabrication, characterization-experimentation, and theory-simulations.
The Nano Science and Technology (NSNT) Program, defined on the basis of the three above elements, aims to educate students with the necessary interdisciplinary knowledge to contribute to the long-term nanoscale research and development, which will lead to potential breakthroughs in areas such as materials and manufacturing, nanoelectronics, medicine and healthcare, environment, energy, chemicals, and biotechnology. This program allows students to apply the knowledge in physical science to their study in nanoscience and technology.
Research Foci
The Department concentrates its resources on condensed matter physics with potential relevance to the technological industry. Faculty and postgraduate research focuses on optical, condensed matter and statistical physics, and includes the physics of lasers, solid-state, mesoscopic systems, devices, nanomaterials, thin films, surfaces, interfaces, liquid crystals, polymers, and composites.
An area of interdisciplinary collaboration that has emerged over the years is that of nanomaterials and nanotechnology and the Department is closely linked with HKUST's front-running William Mong Institute of Nano Science and Technology. The followings are the main research areas that the Department is presently focusing on:
First Principles Studies of Material Properties
Information Physics
Nano Materials
Physics of Semiconductors
Atomic, Molecular, and Optical (AMO) Physics
Soft Condensed Matter Physics
Strongly Correlated Electron Systems
Surface Physics
Ultrafast Photonics and Nonlinear Optics
Wave Phenomena and Wave Functional Materials
Particle Theory and Cosmology
Biophysics

Admission Requirements
i. General Admission Requirements
Applicants seeking admission to a doctoral degree program should have:
Obtained a bachelor's degree with a proven record of outstanding performance from a recognized institution; or presented evidence of satisfactory work at the postgraduate level on a full-time basis for at least one year, or on a part-time basis for at least two years.
ii. English Language Admission Requirements
You have to fulfill English Language requirements with one of the following proficiency attainments*:
TOEFL-iBT: 80#
TOEFL-pBT: 550
TOEFL-Revised Paper-Delivered Test: 60 (total scores for Reading, Listening and Writing sections)
IELTS (Academic Module): Overall score: 6.5 and All sub-scores: 5.5
*If your first language is English, and your bachelor's degree or equivalent qualification was awarded by an institution where the medium of instruction was English, you will be waived from fulfilling the above English Language requirements.
#refers to the total score in one single attempt
For more program information, please refer to pg.ust.hk/programs
Last updated Oct 2020
About the School

Situated at the heart of Asia, the Hong Kong University of Science and Technology (HKUST) is a young and distinguished research university in Hong Kong. Ranked No. 27 in the World in the QS World Univ ... Read More
Situated at the heart of Asia, the Hong Kong University of Science and Technology (HKUST) is a young and distinguished research university in Hong Kong. Ranked No. 27 in the World in the QS World University Rankings (2020), HKUST offers a wide selection of research postgraduate studies in Science, Engineering, Business and Management, Humanities and Social Science, Environmental Studies, and Public Policy leading to the Master of Philosophy (MPhil) and the Doctor of Philosophy (Ph.D.) degrees. All programs are taught in English.
Read less