Program Description
The aim of the Lectures of the Ph.D. program in Neurobiology is to provide students with a common framework starting from different backgrounds.
Lectures will take place at the beginning of the Ph.D. Program, so to have more time to focus on the scientific research project that will be carried out during the Ph.D. There will be two main scientific modules complemented by a module dedicated to specific experimental methodologies and safety procedures. All the lectures will be in English and will be held by an expert in the field.
Module 1 will be devoted to fundamental aspects of Neurophysiology and Neurobiology: we will review basic notions about neurons, synapses and sensory systems. We will also cover properties of neuronal networks underlying perception in the cortex and locomotion in the spinal cord.
Module 2 will be dedicated to emerging tools and experimental methodologies from Nanotechnology, which can be used to investigate molecular properties of neurons, synapses, and sensory cells. Properties of the interactions between neurons and new materials, such carbon nanotubes and graphene, will be covered as well as basic properties of Atomic Force Microscopy and Advanced Photonics.
Module 3 will focus on methods to study receptors and channels function at the molecular level, to understand signaling mechanisms involved in neuronal plasticity and adaptive responses. This module will be complemented by practical courses and lectures on specific molecular biology methods, like site-directed mutagenesis, protein analysis as well as on the use of conventional microscopy and cell biology techniques. This module will provide students basic information on Microscopy, Immunochemistry, Safety, and Programming.
Moreover, the students will have the chance to attend other specific courses on selected topics such as Computational Biology or Mechatronics.
A course on Introduction to Neuroanatomy will be held by a distinguished expert in the field.
Students with specific scientific interests, not covered by the planned series of Lectures, will be encouraged to participate in International Winter or Summer Schools devoted to these specific topics.
The essence of the Ph.D. Program in Neurobiology is the completion of the scientific Ph.D. Thesis which will consist of a project at the frontline of contemporary investigation in Neurobiology. The subject of the Thesis will be chosen among the research projects of the Faculty of the Ph.D. program.
Main research lines:
Cellular and network mechanisms of neurotransmitters
Synaptic plasticity in development
Sensory systems
Regeneration of immature spinal cord after injury
Neuronal and artificial computation
The most recent placements after Ph.D. at SISSA:
University College London London, UK
CNRS, France
Baylor College of Medicine Huston, USA
Monell Chemical Senses Center Philadelphia, USA
Karolinska Institutet Solna, Sweden
Universität Heidelberg Heidelberg, Germany
Columbia University New York, USA
University of British Columbia Vancouver, Canada
Max Delbrück Center for Molecular Medicine, Berlin, Germany
Admission and fellowships
Requirements
The School welcomes applications from young candidates soon after completion of their undergraduate studies with a strong interest in research even if without previous specific experience. To be admitted to the School, candidates must be in possession of one of the following degrees by October 31st, 2016:
Italian laurea or laurea specialistica/magistrale in a scientific subject;
A University degree obtained abroad and considered equivalent to the aforementioned Italian degrees by the governing bodies of the School (i.e. M.Sc.).
Entrance Exam
All the information about the exams can be found on the SISSA main website. A contribution towards documented travel expenses with the exclusion of expenses incurred using their own means of transport, of up to a maximum of 150 €, will be given to all candidates participating in the oral exam.
In the framework of the present announcement, a selection reserved to non–EU candidates, based on academic qualifications only, is foreseen.
Last updated Feb 2018
About the School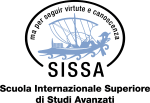 All the scientific work carried out by SISSA researchers is published regularly in leading international journals with a high impact factor, and frequently in the most prestigious scientific journals ... Read More
All the scientific work carried out by SISSA researchers is published regularly in leading international journals with a high impact factor, and frequently in the most prestigious scientific journals such as Nature and Science. The School has also drawn up over 150 collaboration agreements with the world's leading schools and research institutes.
Read less