Program Description
Understanding the working principles of living organisms and soft matter systems from the basic equations ruling the dynamics of atoms and molecules was considered science fiction until a few years ago, and biophysics was almost unanimously considered a battlefield for phenomenologists. Nowadays, applying rigorous physics to biological processes is no longer a dream. What's more, it is becoming clear that the next few decades will be the golden age for the "theory of life", which is expected to undergo the same accelerating growth experienced by other physics disciplines in the past century.
Young scientists attracted by the opportunity to develop and apply concepts, models and methods to explore the still uncharted territory of quantitative biology can take up this challenge in our Ph.D. programme in Physics and Chemistry of Biological Systems.
This Ph.D. programme has a highly interdisciplinary character and offers advanced, research-oriented training in theoretical and computational topics at the interface of Physics, Chemistry, and Biology. The faculty includes members from the SISSA Physics and Mathematics areas, the CNR-IOM Democritos center and ICTP, the International Centre for Theoretical Physics. Students are typically admitted to the Ph.D. programme after taking a written and oral exam, though non-EU applicants may be pre-selected based exclusively on academic qualifications.
During the November-April period of the first year, students attend a set of advanced courses, which include:
Statistical Mechanics, Numerical Methods in Computational Physics
System Biology, Statistics, and Probability
Introduction to Biochemistry, Computational Biochemistry
Advanced Sampling Techniques
Molecular Dynamics
Statistical Mechanics of Polymers
Mechanical Aspects of Cell Biology and Bioinformatics
Introduction to Quantum Chemistry
Simulations in Molecular Medicine
At the end of the courses, each first-year student takes on a supervised research project. The choice of research topic and supervisor is arranged with the Ph.D. faculty. The Ph.D. programme is typically completed in about 4 years. The progress of each Ph.D. student is monitored with an official annual assessment (progress report), and the final Ph.D. exam is based on a written dissertation that is defended orally in front of a board of international experts.
The most recent placements after Ph.D. at SISSA:
Centre for Genomic Regulation, Barcelona, Spain
Massachusetts Institute of Technology, Boston, USA
Max Planck Institute for Biophysics, Frankfurt, Germany
Max Planck Institute for Polymer Research, Mainz, Germany
National Institute of Health, Bethesda, USA
Temple University, Philadelphia, USA
University of Edinburgh, UK
University of Illinois, Urbana-Champaign, USA
University of Vienna, Austria
Admission
Every year the Molecular and Statistical Biophysics (SBP) group admits up to five (5) students to attend a three year Ph.D. programme. The students are selected according to a written and oral test. Application deadlines, dates, and a number of available positions of the entrance examinations are periodically posted on the Ph.D. announcements webpage, where you can also download the application forms. SISSA makes a contribution towards the travel expenses for attending the exam. Enrollment of all the new students at SISSA and the beginning of classes in the Physics and Chemistry of Biological Systems program will take place at the beginning of November. The normal duration of the Ph.D. programme is three years. A fourth year may be allowed when suitable justified. The initial part of the Ph.D. programme is based on coursework which is considered to be an integral and necessary part of the research training.
Application procedure
Candidates must apply to be admitted to the standard entrance examination. Admissions are articulated in three steps. First, candidates are evaluated on the basis of their CV (exams records, publications, etc.) and reference letters. Candidates that pass the 7/10 score in this evaluation are next admitted and invited to take the written exam in Trieste (travel financial support is available according to SISSA rules) which, if successfully passed in followed by an oral interview. The list of problems of past entrance examinations can be found in the entrance exams section.
The written and oral exams take place in two consecutive days and the outcome of the selection procedure is made known shortly after completion of the oral exams (same day). Candidates must send a paper application form that can be downloaded from the official SISSA announcement web page.
Candidates who are not citizens of European Union have two possibilities to be admitted to SISSA as a Ph.D. Student:
Pass the regular entrance examination in Trieste as explained above.
Pass a Spring preselection based on academic and scientific qualifications. Students selected in this way will, therefore, enter the School without taking the regular entrance examination but will be expected to pass a qualifying examination within the first year of study.
The spring preselection for non-EU applicants is open until 31st March of 2016. The next coming entrance selection will be held the 27th and 28th June of 2016 (deadline for online applications on 15th June 2016). The admitted Ph.D. students will have the opportunity to carry out research on the following main topics:
Algorithm development for biomolecular simulations
Atomistic simulations of drugs interacting with proteins and nucleic acids
Kinetics, mechanics, and thermodynamics of biopolymers: atomistic and coarse-grained approaches
Modeling and simulation of cellular motility
Rational drug design
Systems Biology
Last updated Feb 2018
About the School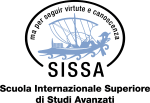 All the scientific work carried out by SISSA researchers is published regularly in leading international journals with a high impact factor, and frequently in the most prestigious scientific journals ... Read More
All the scientific work carried out by SISSA researchers is published regularly in leading international journals with a high impact factor, and frequently in the most prestigious scientific journals such as Nature and Science. The School has also drawn up over 150 collaboration agreements with the world's leading schools and research institutes.
Read less