Program Description
PhD in Psychology
To obtain a Ph.D., students with an undergraduate degree will complete at least 14 courses (max. 6 years), while those with a Master's degree will complete at least 7 courses (max. 4 years).

The Cognitive Program in Psychology provides students with an advanced background in cognition, examining mental processes such as learning, perception, attention, memory, decision-making, and language with the option of specializing in cognitive and/or behavioral neuroscience. Research is central to our graduate training in this program. Students begin research immediately and have the chance to work with core cognitive faculty members as well as collaborate with faculty in related programs. With the acquired broad knowledge in cognition and the extensive research experience gained from this program, students acquire the necessary tools to develop their independent research careers.
Students Applying to the Program with an Undergraduate Degree:
Students admitted to the program with an undergraduate degree must fulfill the following requirements to work towards their Ph.D. degree.
have their Master's level courses completed successfully (i.e. with a minimum GPA of 3.25), and
Successfully defend their Master's Thesis or earn departmental approval to proceed to the Ph. D. level courses after completing a "major research paper."
Students are required to complete a "major research paper" or a Master's thesis before continuing to the Ph.D. program.
Students whose GPA is below 3.25 may not proceed to take courses to fulfill the requirements of the Ph.D. program. These students will have the opportunity to earn a Master's degree after successfully defending their Master's thesis.
Students applying to the Program with a Master's Degree OR Students who Earned Departmental Approval to Proceed to the Ph. D. Program:
Students admitted to the Ph.D. program with a Master's degree are expected to
complete their coursework successfully,
pass their comprehensive examinations, and
defend their dissertation proposal.

The PhD dissertation should be an original empirical study that has a significant potential to contribute to the scientific literature.
Students in the Ph.D. program must take 3 required courses and 4 electives. Course descriptions are provided below. It may not be possible to offer all the courses listed below. The available courses will be announced at the beginning of each academic year.
Two non-credit courses are required for the completion of the program: TEACH 500 (Classroom Management and Teaching Skills) and ENGL 500 (Academic Writing).
The courses with a 500 code are offered to students in both Ph.D. and Master's programs.
Last updated Aug 2019
About the School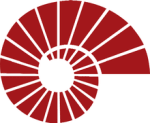 Koç University is a leading research and liberal arts university located in Istanbul, Turkey that offers all its programs in English. Recognized globally for facilitating cutting-edge research in its ... Read More
Koç University is a leading research and liberal arts university located in Istanbul, Turkey that offers all its programs in English. Recognized globally for facilitating cutting-edge research in its full collection of Colleges—including Administrative Sciences & Economics, Engineering, Natural Sciences, Humanities & Social Sciences, Law, and Medicine—Koç University has been distinguished by its notable contributions to the elevation ofeducation, knowledge, and service, both domestically and beyond. International admission details can be found at https://international.ku.edu.tr/
Read less