Program Description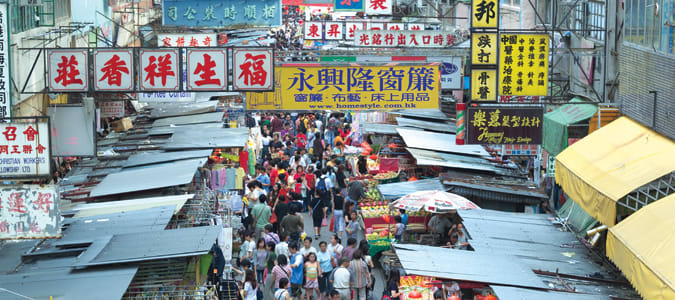 At HKUST, we offer the largest interdisciplinary university-level program in humanities and social science in Mainland China and Greater China and the only one to have an explicit, program-wide, comparative focus as exemplified by our innovative Global China Studies degrees.
Like every university of excellence, we are dedicated to research and teaching. What sets us apart from our peers is our explicit focus on global, especially North American and Chinese, best practice in teaching, graduate training and placement, and our own research.
The Ph.D. in Social Science prepares students who wish to pursue a career in academia, policy research, or consultancy related to the affairs of society, polity, or economy, broadly conceived. As with MPhil students, Ph.D. students are assigned a thesis advisor and provided with a postgraduate studentship that carries with it the responsibilities of teaching/research assistance.
Typically, students may choose to specialize either in the field of Political Economy, which covers areas of specialization in politics, economics, regional geography, international relations and Science, Technology and Society (STS), or Social Relations and its attendant specialization in the disciplines of sociology, psychology, anthropology, and demography. To ensure that our Ph.D. graduates have strong research skills, students are required to take the following four compulsory methodology courses regardless of their field of specialization.
Research Foci
In Social Science, research focuses primarily on the evolving economy, polity, and society of Mainland China. Specific topics encompass economic reforms and development, social stratification and mobility, contentious politics, foreign policy and relations, historical demography and migration, environmental policy, emotions, and the Chinese personality, as well as broad issues pertaining to gender, culture, and the role of innovation and technology in society.
Admission Requirements
i. General Admission Requirements
Applicants seeking admission to a doctoral degree program should have:
Obtained a bachelor's degree with a proven record of outstanding performance from a recognized institution; or presented evidence of satisfactory work at the postgraduate level on a full-time basis for at least one year, or on a part-time basis for at least two years.
ii. English Language Admission Requirements
You have to fulfill English Language requirements with one of the following proficiency attainments*:
TOEFL-iBT: 80#
TOEFL-pBT: 550
TOEFL-Revised Paper-Delivered Test: 60 (total scores for Reading, Listening and Writing sections)
IELTS (Academic Module): Overall score: 6.5 and All sub-scores: 5.5
*If your first language is English, and your bachelor's degree or equivalent qualification was awarded by an institution where the medium of instruction was English, you will be waived from fulfilling the above English Language requirements.
#refers to the total score in one single attempt
For more program information, please refer to pg.ust.hk/programs
Last updated Oct 2020
About the School

Located at the Clear Water Bay of Hong Kong, the Hong Kong University of Science and Technology (HKUST) is a research-focused institution that ranks first among top young universities in the world (Ti ... Read More
Located at the Clear Water Bay of Hong Kong, the Hong Kong University of Science and Technology (HKUST) is a research-focused institution that ranks first among top young universities in the world (Times Higher Education Young University Rankings, 2020). With an international outlook and global reputation, the university aims to be a leading university, both locally and internationally, through excellence in teaching and research. With the unprecedented demand for high-end talent in support of the development of Hong Kong and the world, The Hong Kong University of Science and Technology (Guangzhou) (HKUST(GZ)) will be set up in Nansha, south of Guangzhou, to synergize with its Clear Water Bay (CWB) counterpart, nurturing talents and facilitating collaboration amongst Hong Kong, the Guangdong-Hong Kong-Macao Greater Bay Area (GBA) and beyond on education, research and knowledge transfer.
Read less