Ph.D. in Transformative Studies (Online Program)
Home ›
PhD ›
Ph.D. in Transformative Studies (Online Program)
Program Description
Our Transformative Studies Ph.D. is CIIS' most well-established online program-one that's innovative and transdisciplinary with a focus on creative scholarship for personal and social transformation.
The focus of the online doctoral program in Transformative Studies is to develop thought-leaders who are committed to exploring leading-edge issues in innovative ways that combine scholarship, creativity, and self-inquiry.
The program encourages students to articulate research topics they are passionate about and supports participation in the scholarly discourse through publication. It views academic inquiry as an opportunity for personal and social transformation, grounding transformative processes in academic depth, rigor, and imagination.
The program focuses on the development of the following capacities:
Making an original transdisciplinary research contribution in a chosen area of inquiry
Engaging in inquiry as a creative and collaborative process in the context of a community of learners
Applying one's research to real-world problems, articulating and embodying one's values, and skillfully putting theory into practice
Engaging inquiry as an integral, spiritual, and transformative process of personal and social transformation
About the Program
Transdisciplinary
The course of study is transdisciplinary. It is inquiry-driven rather than driven exclusively by the purview of a single discipline. Students develop a solid grounding in research in transformative studies, in the complexities of transdisciplinary research, and in the knowledge base of their topic.
The research draws on a plurality of relevant disciplines as students select and focus on a topic they are passionate about.
Meta-paradigmatic
The program is also meta-paradigmatic: Students are exposed to a plurality of perspectives and disciplines and learn how to excavate the underlying assumptions and paradigms informing them.
Students learn ways of inquiry that connect and contextualize in order to integrate different, even divergent, perspectives in a coherent way.
Inquiry Driven
The program stresses the role of the knower in the process of knowing. The psychology of knowledge, which addresses such issues as perception, assumptions, projection, creativity, habits of mind, error and illusion, and imagination, is considered central to the process of inquiry, as is the sociology of knowledge, which contextualizes inquiry in its social, cultural, and political milieu.
Every academic inquiry is viewed as an opportunity for an exploration of the roots and matrices of knowledge in self and society.
All inquiry is viewed as an opportunity for self-inquiry. Self-inquiry, in turn, is supported by and informs increasing academic depth and sophistication. Students are encouraged to understand the biases, assumptions, aspirations, and emotional investment that they bring to the process of inquiry.
An academic inquiry is framed as an opportunity for personal and social transformation, as a spiritual practice, and as an opportunity to cultivate creativity.
Participatory
The program stresses the interrelationship between theory and practice. As thought-leaders and action-leaders, students develop skills that allow them to participate in scholarly discourse, to write for publication, and, if they choose, to conduct action-oriented research and interventions in applicable contexts.
Graduates of the program have the opportunity to teach in a discipline related to their area of interest and to conduct action-oriented research and interventions in human systems at the individual, group, and organizational levels.
Alternative Multi paper Dissertation Format
In addition to the standard format for doctoral dissertations, Transformative Studies allows for the use of an alternative format that consists of three peer-reviewed papers as the main basis for the dissertation.
Consciousness Studies Focus
The Consciousness Studies Focus allows the student to explore many aspects of human consciousness, including its evolution through time; its growth and transformation in each individual; and its expressions in art and society.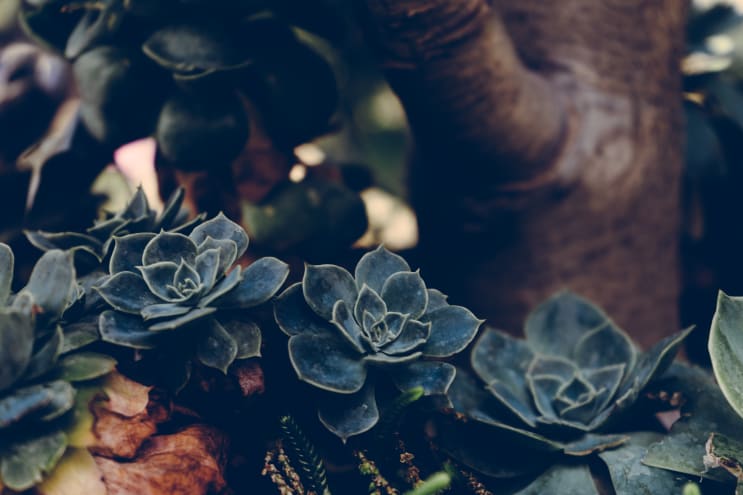 Course of Study
The online doctoral program in Transformative Studies consists of a minimum of 36-semester units (two years of full-time coursework) plus a dissertation. During the two years of coursework, students meet in person twice per year in the Bay Area for a six-day residential Intensive. Because Intensives are an essential aspect of the learning experience, participation in the Intensives is mandatory.
The program includes 21 units of foundations courses and 9 units of electives, which may be taken from both Transformative Leadership and Transformative Studies programs. Students will also work together in a Learning Community, a not-for-credit required course designed to provide an opportunity for community building, personal exchange, and reflection on the learning process.
Coursework concludes with two comprehensive exams in essay form: One addresses the knowledge base of the student's area of inquiry; the other addresses the chosen research methodology for the student's dissertation.
Required Courses - 21 Units
1st semester (fall)
2nd semester (spring)
3rd semester (fall)
4th semester (spring)

TSD 6001 Residential Intensive I (Required in person)
TSD 8005 Introduction to Transformative Studies
TSD 8125 Creative Inquiry: Scholarship for the 21st Century
TSD 8210 Self, Society, and Transformation
TSD 8120 Learning Community

TSD 6002 Residential Intensive II (Required in person)
TSD 8130 Transdisciplinarity: Complex Thought and the Pattern That Connects
TSD 8215 Varieties of Scholarly Experience
TSD 8220 Learning Community

TSD 6003 Residential Intensive III (Required in person)
TSD 6526 The Ecology of Ideas
TSD ____ Directed Research Course
TSD 8320 Learning Community

TSD 6004 Residential Intensive III (Required in person)
TSD 8420 Learning Community
Comprehensive Exams - 6 Units
TSD 9610 Essay--Dissertation Literature Review
TSD 9611 Essay--Dissertation Research Methodology
Electives - 9 Units
Admission Requirements
Applicants to the Transformative Studies doctoral program must submit two letters of recommendation, with at least one from an academic advisor or someone familiar with the applicant's ability to do advanced academic work.
Applicants are also asked to provide a recent example of scholarly writing, a résumé of relevant experiences, and, of particular importance, a one- to three-page statement of how the resources of this curriculum will be used to advance a chosen inquiry.
Skills and Competencies
The successful applicant will have demonstrated skills and competencies in his or her field of work, which might be in such areas as education, health care, the arts, social activism, psychology, organizational development, or corporate management.
Applicants should have a demonstrated capacity to learn and to work both independently and collaboratively. All students must have consistent access to a computer with the capacity to navigate the Internet and the web, and the ability to use the online medium for ongoing dialogue.
This transdisciplinary program combines a sophisticated understanding of ways to structure knowledge with the ability to apply that knowledge in original research. Students experience inquiry as a transformative process, exploring multiple theoretical approaches in a variety of disciplines, and skillfully matching appropriate methods to research questions. An award-winning teacher and author Allan Combs directs the Focus in Integral Studies.
Application Requirements
Online Admissions Application
Begin the application process by submitting an online graduate application and submitting the non-refundable $65 application fee payment.
Degree Requirement
A bachelor's and master's degree (or the equivalent) from a regionally accredited institution.
Minimum GPA
A GPA of 3.0 or higher in previous coursework is required. However, a GPA below 3.0 does not automatically disqualify an applicant and CIIS will consider a prospective student whose GPA is between 2.0 and 3.0. These individuals are required to submit a GPA Statement and are encouraged to contact the Office of Admissions to discuss their options.
Transcripts
Official transcripts from all accredited academic institutions attended where 7 or more credits have been earned. If transcripts are being mailed to CIIS, they must arrive in their official, sealed envelopes. Transcripts from institutions outside the US or Canada require a foreign credit evaluation through World Education Services (WES) or CIIS will also accept foreign credential evaluations that are in a comprehensive course-by-course format from the current members of the National Association of Credential Evaluation Services (NACES).
Autobiographical Statement
A four-to-six page (typed, double-spaced) introspective autobiographical statement discussing your values, intellectual and professional journeys, aspirations, and life experiences that have led to your decision to apply.
Goal Statement
A one-to-three page (typed, double-spaced) statement of your educational and professional objectives. Include how you will use the resources of the curriculum to advance your chosen inquiry.
Resume
Two Letters of Recommendation
Two letters of recommendation, at least one from an advisor or someone familiar with the applicant's ability to do advanced academic work. Recommenders should use standard business format and include full contact information-name, email, phone number, and mailing address.
Academic Writing Sample
A writing sample of eight-to-ten pages (typed, double-spaced) that demonstrates your capacity to think critically and reflectively and demonstrates graduate-level writing abilities. A sample that uses outside sources must include proper citations. You may submit copies of previous work, such as a recent academic paper, article, or report that reflects scholarly abilities.
International Students
Please note: International students and individuals who have studied at institutions outside the US and Canada have additional requirements.
Last updated Nov 2020
About the School
California Institute of Integral Studies (CIIS) is an innovative, forward-thinking university based in San Francisco, California.
California Institute of Integral Studies (CIIS) is an innovative, forward-thinking university based in San Francisco, California.
Read less