Program Description
The doctoral program in the Department of Public Administration provides students with a rich and diverse education through a combination of hands-on research training and a foundation of coursework targeted at your specific areas of interest.
The goal of doctoral training is to equip individuals to add to the knowledge of public administration and related fields through disciplined research. When practicing professionals undertake the doctorate they should recognize the need to demonstrate substantial research skills and to interact with a research faculty on a continuing basis as they design and execute their dissertation projects.
Alumni Testimonial
"As a Ph.D. program, UIC turned out to be a great choice. Faculty are extremely accessible, and I still stay in contact with multiple faculty members today. Courses are small and students form a tight bond between each other. When I entered the job market, I consistently found other universities who knew UIC's reputation for financial management and also faculty members in the program. I received a total of three tenure-track academic job offers, and each job offer involved someone at the school having a connection with someone at UIC. I would wholeheartedly recommend UIC to anyone wishing to make the journey to a Ph.D. in Public Administration". Andrew Crosby | Ph.D. Alumnus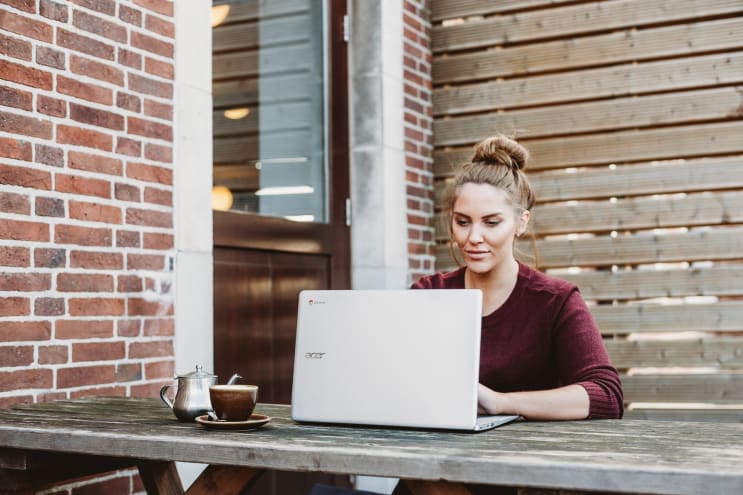 Anete Lūsiņa / Unsplash
Degree Requirements
A minimum of 96 semester hours of coursework beyond the baccalaureate is required. Those holding the Master of Public Administration from UIC or an equivalent program will ordinarily receive a maximum of 32 semester hours toward the degree requirement. A cumulative grade point average of at least 3.00 (A = 4.00) in all graduate courses taken at UIC is required for graduation.
Specializations:
Public and Nonprofit Management:

The Public and Non-Profit Management specialization prepares students to conduct research on the management of agencies at all levels of government and non-profit organizations. Although knowledge about management in these sectors borrows heavily from the knowledge of management in the private sector, public management is fundamentally different due to the context of public governance and public values. Although they are not public organizations, non-profit agencies face demands and pressures that are similar to yet different from public organizations.


All Ph.D. students selecting this area of specialization are required to take PA 527, Public Management Theory
Financial Management:

The Financial Management specialization prepares students to conduct research on the financial administration and fiscal policy of governments, primarily at the state and local levels. This is a very broad area of research with theoretical bases in the fields of public finance, political science, management, and accounting. Learning in the specialization focuses on applying theories and research in these fields to the context of the public sector in order to affect government policy and management decisions, and also to enhance knowledge in the broader field of public administration.


All Ph.D. students selecting this area of specialization are required to take PA 554, Advanced Seminar in Financial Management.
Survey Methods:

The Survey Methods specialization prepares students to use surveys to conduct research in all areas of public and nonprofit administration and to conduct methodological research on the use of survey methods. Although survey design and analysis are skills that can be used in a wide range of substantive fields and areas of study, students are specifically focused on the use of surveys in research conducted by academics, government, and nonprofit organizations.


All Ph.D. students selecting this area of specialization are required to take PA 578, Surveys, Public Opinion and Public Policy.
Urban Governance and Networks:

The Urban Governance and Networks specialization prepares students to conduct research on the variety of organizational structures through which local and regional public services/policies are designed, implemented, and evaluated. Urban policy issues cross traditional jurisdictional boundaries and require the integration of actors operating in different sectors and at different scales. Governance in urban/regional settings occurs through multiple and overlapping networks of governments, nonprofits, and for-profit organizations. This specialization explores the formation and management of government networks as well as their capacity to address the challenges confronting communities throughout the world. Research on urban governance draws from literature on collaborative management, local governance institutions, network science, political science, and public policy.


All Ph.D. students selecting this area of specialization are required to take PA 562, Local, Urban, and Regional Institutions and Public Policy.
Admissions
Applicants are considered on an individual basis, taking into consideration superior academic performance and promise of future achievement. Applicants must present evidence of having completed a graduate-level statistics course. Students with a deficiency in this area will be required to take additional coursework as prescribed by the program director. Such coursework will not apply to the degree requirements. The applicant seeking acceptance to the program with a completed master's must have a cumulative grade point average of 3.00 (A = 4.00) in all undergraduate coursework and 3.5 in all post-baccalaureate course work. The applicant must submit three letters of recommendation from persons familiar with his or her academic achievements or professional experience. Applicants are also required to submit Graduate Records Examination (GRE) general scores. All applicants should have scores that place them in the 50th percentile for each portion of the GRE, which is roughly a score of 150 on both the verbal and quantitative portions. If an applicant fails to present a minimum GRE score of 150 on each portion of the GRE and a GPA of 3.5, the applicant may still be considered by the Ph.D. Committee. The Committee will review all evidence of high promise to include, but not limited to the trend of graduate grade, type of graduate program, mature work experience.
Application Procedure
Step 1: Fill out the Application for Graduate Appointment. Within 3 – 5 business days after submitting your online application, you will receive an email acknowledging the receipt of your application, as well as indicating that you may log back into the system to begin uploading your supplemental application materials.
Step 2: Pay the application fee(s)
Step 3: The following materials should be uploaded electronically after submitting the online application. You should get an email with your application summary which will supply a link where you will upload your documents.
Upload copy of transcripts from all institutions where you earned degrees and transcripts from all other colleges and universities attended within the last eight years. (Do not send in hard copy transcripts, they will not be accepted. Students should request registrar issued transcripts and scan and upload them via the online application system. We cannot upload transcripts on behalf of students.)
At least three letters of recommendation from former professors or supervisors. The letters should be written by someone who can speak to your ability to succeed in scholarship and research.

You will be required to submit email addresses for your recommenders. The system will send an automatically generated email with a link to where they can upload their recommendation letters. If you have more than 3 recommendation letters that would like to submit please email Sarah McDonald at

smcdon1@uic.edu

. Sarah will need to log into your application to add an additional item.

One or two-page personal statement. Please identify primary and secondary areas of specialization that you wish to pursue the program in your statement. These areas should be consistent with the specializations offered by the program and the expertise of the faculty. If necessary, you may change your area of specialization at a later time. You can review the areas of specialization at the following web page: Ph.D. Areas of Specialization Please include the following in your personal statement:

What are your background and academic interests?

Why did you decide to study public administration at the graduate level?

What are your professional goals?

How does a Ph.D. in Public Administration fit into your short- and long-term plans for your professional career?

Which faculty members do you want to work within the department?

Resume

Writing Sample

The sample can be a paper from a course or a publication, but it should address a contemporary issue in public administration in a way that demonstrates the applicant's ability to excel in the Ph.D. program. Alternatively, applicants may write a 3-5 page essay

Recent test scores (less than five years old) from the Graduate Record Examination (GRE) submitted through ETS to our institution code of 1851. International Students must submit TOEFL scores or qualify for a TOEFL waiver. Submit your TOEFL scores to our institution code of 1851.
Application for

Graduate Appointment Form

Please indicate clearly at the top of the form whether you are seeking an assistantship or fellowship. Most Ph.D. applicants who want assistantships receive them through faculty grants or one of the college's seven research centers to work on research projects. Senior Ph.D. students receive teaching assistantships, and general assistantships are sometimes available.
The materials listed above must be uploaded through the electronic submission system.
Last updated Jul 2020
About the School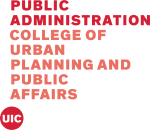 What do we think we're doing? The short answer is that we are trying to make the places we live better for everyone. That can mean different things to different people and there are certainly many way ... Read More
What do we think we're doing? The short answer is that we are trying to make the places we live better for everyone. That can mean different things to different people and there are certainly many ways to go about it. And that's really why there is a UIC CUPPA.
Read less