Post-graduation in communication and consumer practices
Home ›
PhD ›
Post-graduation in communication and consumer practices
Program Description
Program Information
The Stricto Sensu Post-Graduation Program in Communication and Consumer Practices of ESPM (PPGCOM ESPM) began in 2006 with the academic Master's course and had the Doctorate course approved in 2012. Its objective is to train high level teachers and researchers, with national and international competence, able to execute and lead research, orientation and teaching activities in the area of ​​communication and consumption. Its faculty and student have intellectual production evaluated to a maximum degree by CAPES.
Differential and Approach
The differential of the program is the researched theme: it is the first and only Brazilian PPGCOM entirely dedicated to the study of the interface between communication and consumption and the relations articulated to it. The critical analysis of mass society and consumption, media cultures and capital narratives, includes the study of classical theories and the discussion of contemporary approaches. PPGCOM's priority is the promotion of an intellectual environment committed to the national and international scientific agenda and to the development of Brazilian society.
Research Structure
Concentration area
Common epistemic nucleus (communication);
Thematic focus (communication and consumption interface).
Research lines
Reception and Production.
Research project
Teachers and orientandos.
Comunicon GTs
Areas of activity of teachers and other subjects.
CNPq Research Groups
Research lines
Reception processes and sociocultural contexts articulated to consumption
Investigation of the communication / consumption interface in terms of reception and macro-social contexts. The various implications of communication and consumption in daily life, culture and society: reception and audiences; education; generational and class issues; new sensory systems, visibility regimes, aesthetics and spectacle; appropriations and re-significances of technicalities; socio-cultural processes and actions of engagement characteristic of media cultures and consumption.
Logics of production and media strategies articulated to consumption
Investigation of the communication / consumption interface in the field of production and media strategies. The productive systems and processes, considering their conditions, narratives and logics: the world of work and its representations; the relationship between entertainment, technologies and culture digitization; poetics and narratives concerning the field of production, in their discourses and materialities; media dynamics and consumption associated with the construction of narratives about identity and difference.
Postcards
The scholarship policy of the Program is structured as follows:
a) Grants offered by the Institution, to work with the team of PPGCOM-ESPM, contemplating the total or partial exemption of the monthly payment, both with annual selection;
b) Grants offered by the Institution itself, for staff and teachers of the School approved in the selection process, contemplating exemption from the monthly fee;
c) Grants awarded by development agencies, including:
Quota of scholarships associated to the Program of Support to the Post-Graduation of Private Education Institutions (PROSUP) / New Courses / Capes (annual selection)
Individual scholarships filed with FAPESP (according to the Agency's calendar)
The Permanent Scholarship Commission (formed by the Program Coordination, a teaching representative from each of the Research Lines and two student representatives) conducts the selection process, according to the following criteria:
merits: academic, curricular and / or selective process performance
availability of students for full dedication to master's or doctoral activities
skills and abilities
Financial Services
Over the last few years, PPGCOM-ESPM has received important support and funding from various agencies and research institutions, such as:
Postdoctoral fellowships: Capes, FAPESP, Clacso and Fulbright.
PhD scholarships: Prosup / Capes.
Scholarships: Prosup / Capes and Fapesp.
Productivity grants: CNPq
Edital of Human Sciences: CNPq
Aid to research projects: FAPESP
Aid to events: Capes e Fapesp
Assistance to extension project: Bradesco
Aid to publication: Capes e Fapesp
Aid to purchase books: Fapesp
Postdoctoral training
PPGCOM-ESPM has specific regulations for the promotion of postdoctoral research. The norms are applied to both the permanent teaching staff and external applications for the post-doctoral training supervised by the program's teachers.
Teachers of the permanent staff of PPGCOM-ESPM, who are interested and fulfill the requirements established in the Regulations for the completion of post-doctoral training in other institutions, must submit their applications to the PPGCOM-ESPM Coordination, following official deadlines and schedules. After evaluation, they are forwarded to the Committee for Evaluation of Proposals for deliberation of the Collegiate. Since 2012, under this policy, most of the permanent faculty of PPGCOM-ESPM has pursued post-doctoral internships at national and international institutions.
Last updated Mar 2020
Keystone scholarship
Discover the options our scholarship can give you
About the School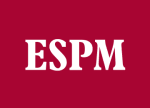 A ESPM nasceu em 1951, por meio de um projeto de Rodolfo Lima Martensen, atendendo a um convite de Pietro Maria Bardi, então diretor do Museu de Arte de São Paulo (Masp) – e apoiado por Assis Chateaub ... Read More
A ESPM nasceu em 1951, por meio de um projeto de Rodolfo Lima Martensen, atendendo a um convite de Pietro Maria Bardi, então diretor do Museu de Arte de São Paulo (Masp) – e apoiado por Assis Chateaubriand, presidente dos Diários Associados, na época o maior grupo de mídia do Brasil.
Read less
São Paulo ,
São Paulo ,
São Paulo ,
Rio de Janeiro ,
Porto Alegre ,
São Paulo ,
Rio de Janeiro
+ 6 More
Less